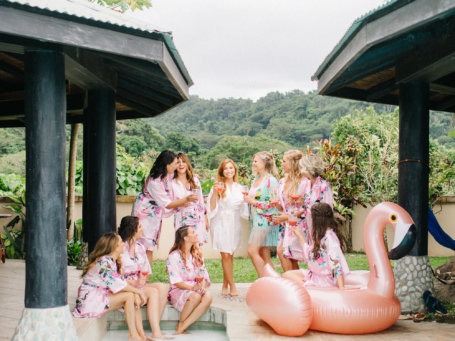 For some brides and grooms, the best place to have their Fiji wedding is at an all-inclusive resort. It's a great option for those that need to stick to a.
Read More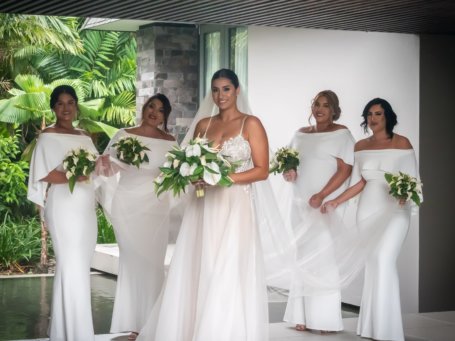 Many couples come to Fiji to tie the knot in front of family and friends, and we also get our fair share of elopements with an intimate celebration but no.
Read More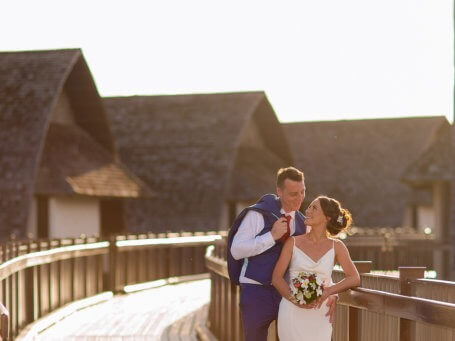 Elopements in Fiji are hugely popular with our beautiful islands hosting hundreds of these a year. In fact, so popular is this style of wedding that our 'Fiji Elopements' article.
Read More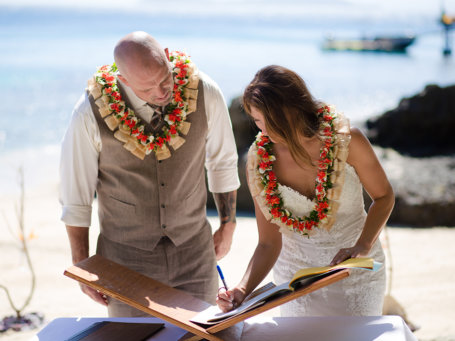 Getting married in Fiji? We cover everything you need to know from applying to be married to the signed marriage certificate - ensuring the right paperwork is completed and your.
Read More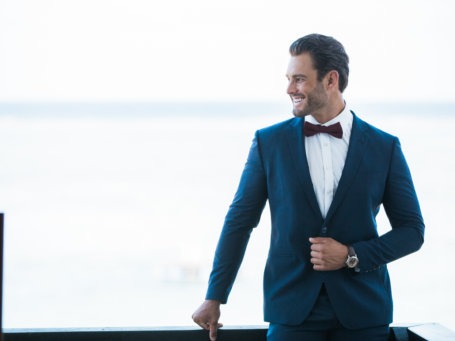 There is always a lot of focus on the bride looking gorgeous for her wedding day, and rightly so - however there is no doubt that you want to have.
Read More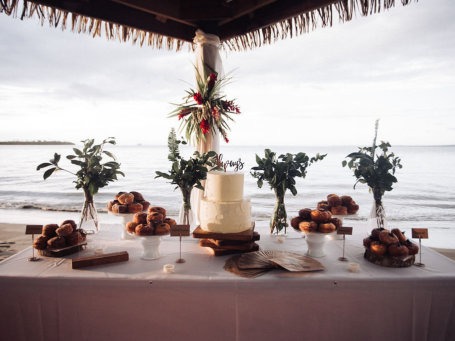 Wedding Packages can some times be perceived as 'what you see is what you get' – which is not always the case! The majority of resorts offer great Fiji wedding.
Read More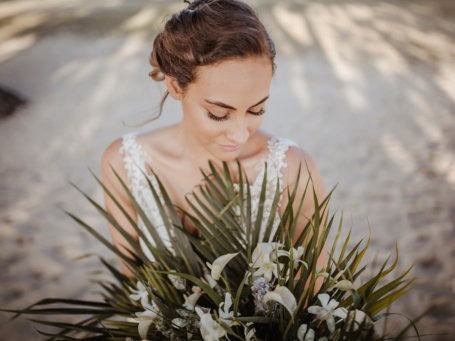 Hair & Make Up is undoubtedly one of the most important things brides want to get right on their wedding day. Most brides have a vision of what they are.
Read More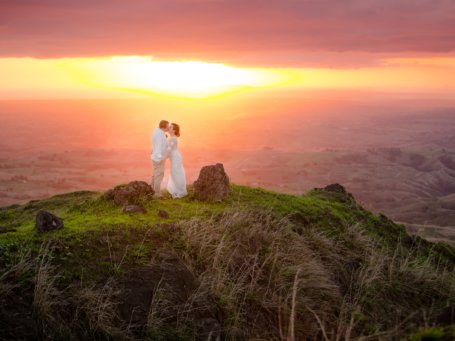 Here at Bula Bride we review wedding photos every day, which got us thinking how much do we actually know about having good wedding photos taken? Suffice to say, most.
Read More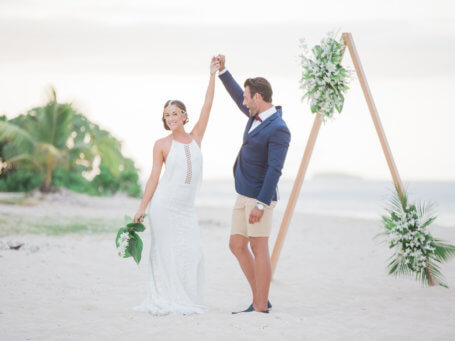 Main image: Malamala Beach Club Getting married, let alone overseas, can be a stressful occasion. When a couple decides that Fiji is the perfect wedding destination, the next big decision.
Read More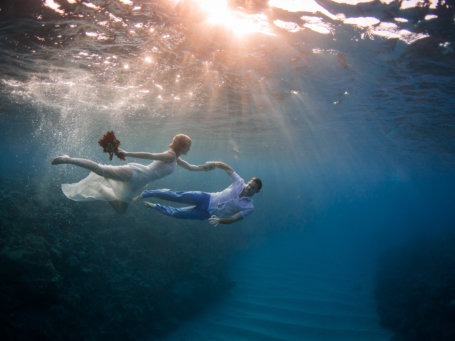 There are always new trends in wedding photography that grow in popularity among brides-to-be. Once such trend that will suit newlywed couples feeling adventurous after their wedding, is an underwater.
Read More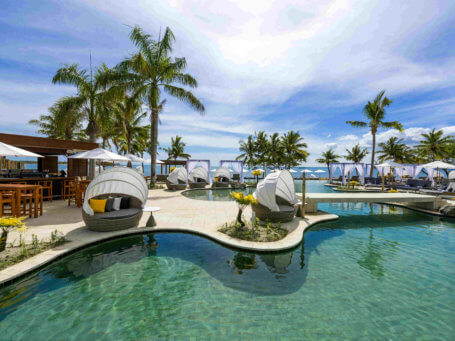 It's been a super hectic start to the year already with my travel schedule its usual hectic self, bouncing between Fiji, Australia and New Zealand. So much so that I.
Read More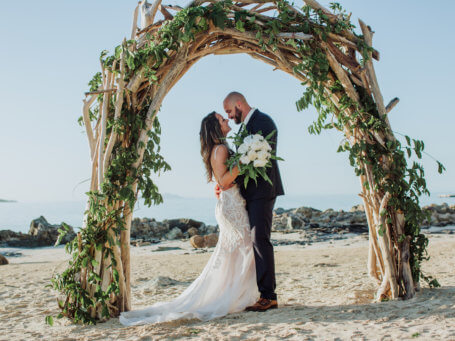 We have noticed a growing trend in the Fiji market for smaller more intimate weddings with many personal touches and without the stress and cost of planning an elaborate affair..
Read More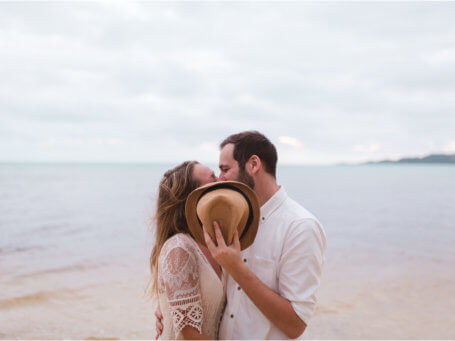 Considering a honeymoon in Fiji? If you have been dreaming of white sand and blue ocean for your honeymoon and are looking to enjoy some well-deserved couple-time together after the.
Read More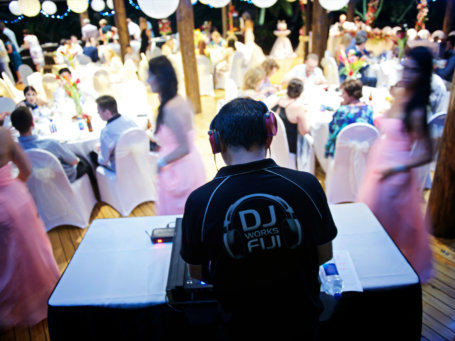 Many years ago, bands were the popular choice of entertainment for weddings. These days many couples have a DJ/MC perform for them on their big day, as they prefer a.
Read More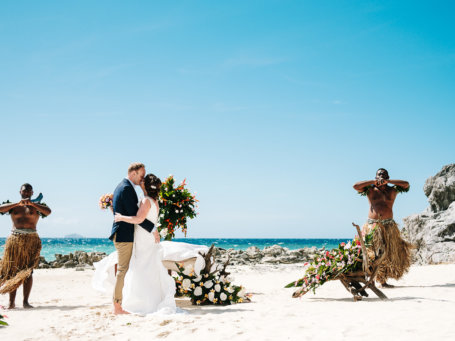 The heart of the South Pacific, Fiji is is an island nation blessed with 333 tropical islands that are home to happiness. Choice is plentiful with affordable accommodation all the.
Read More