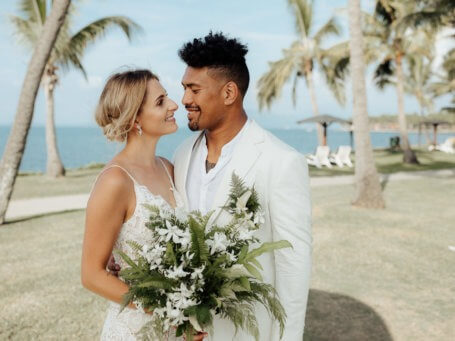 Saskia & Ardie's wedding caught our eye when Lydia from Totoka Hair & Make Up messaged me to say she had just done a stunning bride and thought the wedding.
Read More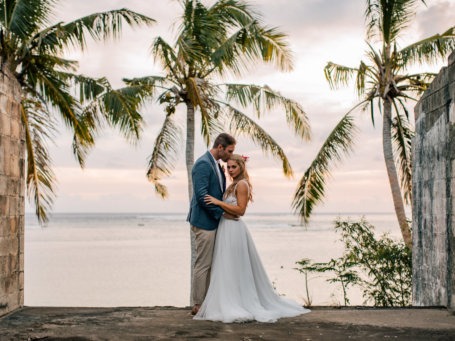 Last year we had the pleasure of collaborating on a Bula Bride photoshoot with photographers Rach & Jared from Swift & Click photography and we instantly fell in love with.
Read More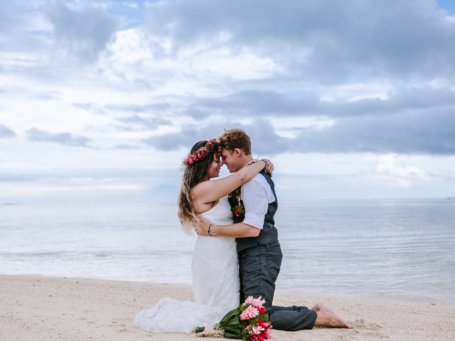 We kick off the 2019 year with this beautiful wedding feature in the northern part of Fiji - Savusavu. Lillian and Arthur said 'I do' in a beautiful and intimate.
Read More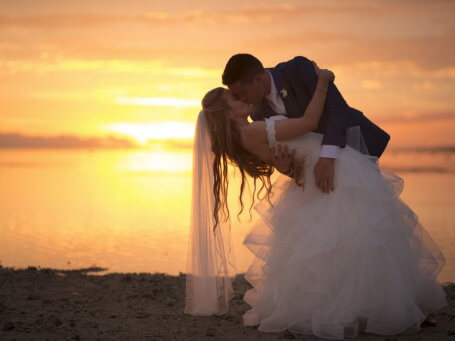 Coral Coast sunsets are world-renowned and the wedding of Chloe to Samson will show you why. On a stunning Fiji day in October, this lovely couple choose old-fashioned romance as.
Read More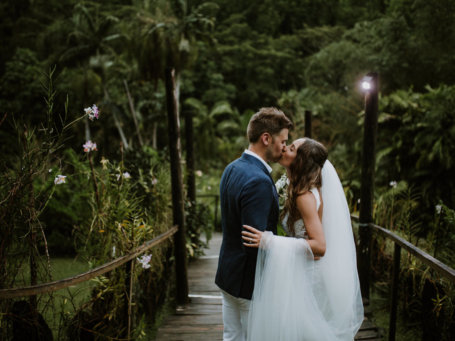 There's a certain bond some of us have with Fiji - it's not because we were born there, it's because it feels like home. When I first moved to Fiji.
Read More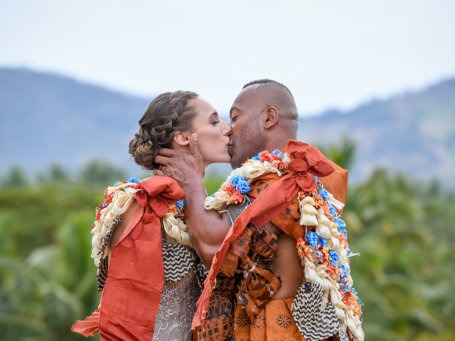 On a gorgeous September day in Fiji, an all-day celebration was held for the marriage of Alex and Esala. Combining two cultures traditions throughout their wedding, this colourful and joyful.
Read More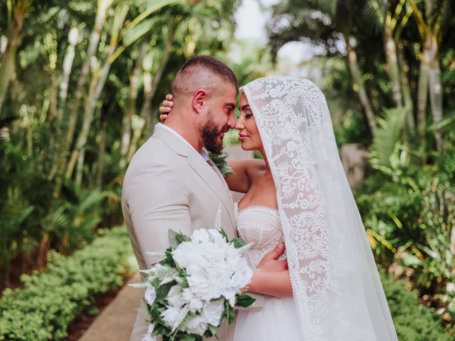 This gorgeous wedding of Roxana and Anthony caught our eye, showcasing every component of a beautiful wedding in Fiji. Working with Wedding Planner Chelsea Jayne Weddings they incorporated their Lebanese.
Read More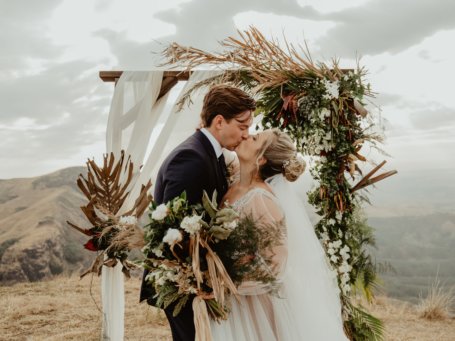 Thinking about a wedding outside a resort? Something adventurous? In this blog, we venture off the beaten track with a wildly romantic elopement up in the Fiji highlands. Combining a.
Read More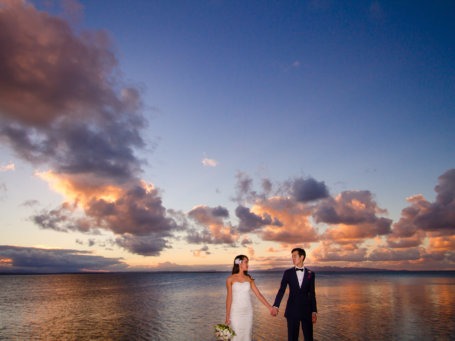 Who doesn't dream of their own private island for their wedding day? In Fiji, we are exceptionally lucky that this is a reality. With some resorts catering specifically to group.
Read More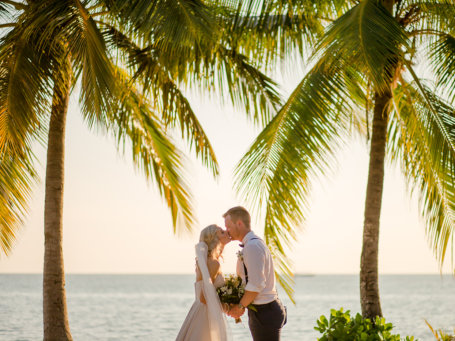 We at Bula Bride are super partial to an island wedding....after all, it is Fiji! With the unmistakeable backdrop of perfect palm trees, lush grounds and blue skies, we are.
Read More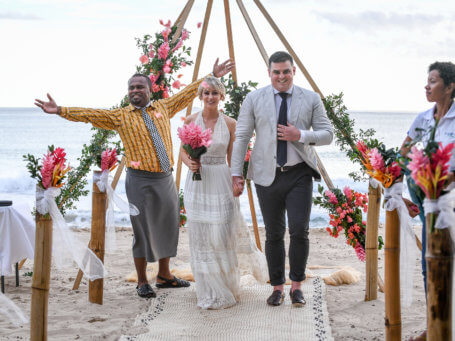 We met 5 years ago through a mutual friend back home in Sydney. We really wanted an intimate tropical beach elopement and decided Fiji would be the perfect location! We.
Read More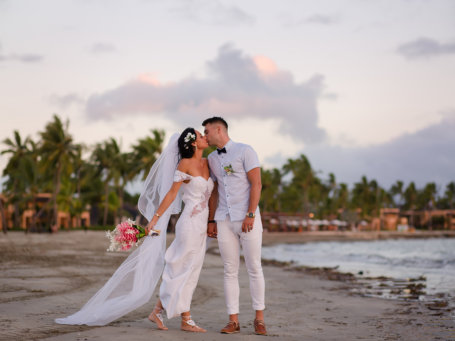 When Fiji meets Ireland - we were spellbound by this lovely story of two high school sweethearts who chose Etaoin's Mother's home country to be married. My mom Emeli is.
Read More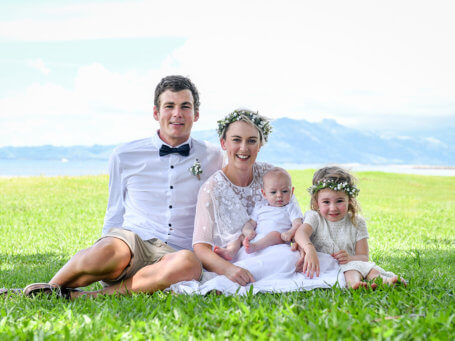 We spotted Jess & Jared's wedding over on Photographer Anais Chaine's Facebook page and loved the style of their elopement incorporating their family. Having recently welcomed Vendor Paradise Bride to.
Read More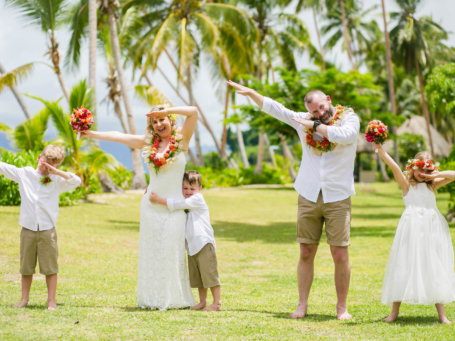 If you have been looking at options for an intimate family wedding, we have found the perfect piece of inspiration. I first came across Lisa & Clint's wedding when I.
Read More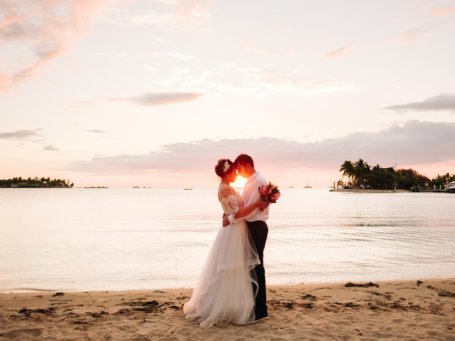 There's no doubt about it - Musket Cove is a simply stunning wedding location. With all the benefits of an island wedding (think relaxed, blue ocean, white sand) it also.
Read More
Fiji Weddings
There is a huge range of beautiful Fiji wedding locations, from beautiful luxury Fiji resorts to intimate beach weddings, private residences and family friendly Fijian resorts. At Bula Bride we love, live and breathe Fiji weddings. 
Bringing you the latest, greatest and most beautiful wedding inspiration from Fiji is what we do best. And what better way to gain inspiration from taking a look at our blog on real Fiji weddings, giving you inside knowledge from previous brides, showcasing the Fiji wedding vendors that made it all happen and hopefully inspiring you with ideas for your own Fiji wedding.
Updated three times a week, Bula Bride aims to bring you real Fiji weddings, ideas and inspiration, planning tips and resources, exclusive news and specials, sharing of personal experiences from brides and grooms, personal loves and some DIY fun. Bula Bride likes to showcase a wide range of Fiji wedding styles, from DIY weddings, beach weddings, island weddings & even waterfall weddings, all of the best that Fiji has to offer.
Through other Fiji bride's pictures of their wedding day, you will get a feel for what your Fiji resort will look like, what pictures you might use as inspiration to communicate to your Fiji wedding photographer and what you might like your wedding venue to look and feel like. Be inspired by other Bride's choices for wedding photographers, Fiji hair & make up artists, Fiji caterers, wedding stylists and more.
READ MORE