Amy and Rick – Turtle Island
A visit to Turtle Island in 2016 for our 15th wedding anniversary remains a highlight for my husband and I, from all the many trips we have taken over more than 10 years of experiencing Fiji. When I came across this gorgeous elopement at Turtle Island I jumped on the chance to share some of the photos that highlight the unique and special nature of this resort. We catch up with bride Amy on what went in to planning her wedding in Fiji:
BRIDE & GROOM: Amy & Rick Markham
THE DATE: July 18th, 2019
THE LOCATION: Turtle Island Resort
THE NUMBER OF GUESTS: Amy, Rick & Jake accompanied by Turtle Island Resort staff
THE BEGINNING
Rick and myself met over 2 years ago at a café in Mudgeeraba which is where I used to work.  I used to go have a coffee every day before work and Rick happened to be there as well sometimes on his own and sometimes with Jake. We kept catching one another looking at each other and then one day we spoke and the rest was history. We have been inseparable since then.
Christmas 2018 was our 1st year to have Jake for the whole Christmas week so Rick asked me to organise the best family holiday for our 1st Christmas together, so I booked Turtle Island. I had seen a girl I knew go there with her husband and 4 children and I just knew it would be the best place for us to spend as a family and for Christmas. Little did I know Rick had organised to propose to me on one of the floating pontoons on our 1st night along side Jake as well. So that being said Turtle Island holds a very special place in our hearts. We spent 3 weeks on Turtle Island and we fell in love I cried the whole sea plane flight back to Nadi, I just didn't want it to end.
We wanted our wedding to be super special for not only us but Jake as well. Jake was the one that decided he wanted us to get married on Turtle Island at the kids camp and we knew it was what we wanted to do. I wanted Jake to be a part of the whole organising of the wedding as much as he could as it was important for us to know that Jake knew how loved he was.
We literally told Rob & Landi at Turtle Island that we were happy for them to organise the whole thing and we just showed up on the day! Linda sent me all the correct paper work for us to fill out and get witnessed and we emailed it back to her and literally they did the rest. It was by far the most stress free thing I've ever done. We trusted Landi & Rob and also Linda to make our day special.
GETTING READY
Jake negotiated at the start of our holiday that if he could sleep between us for the whole 7 days he would take amazing photos on our wedding day, so we all woke up together, Jake went to the kids camp for breakfast and Rick and myself went and had some breakfast. I had booked both Rick and Jake in for a couples massage and manicure and pedicure (I wanted them to do something really special together and make Jake feel a part of the day) and he absolutely loved every moment of it.
To be honest it was so relaxing and everything was taken care of I spent the morning writing little letters to Jake and Rick whilst they were getting ready! I did my own hair and  make up and I was more than happy to as I am a hairdresser.
My dress was from: Newcastle Bridal House
The Groom & Jake wore: Brunos Suits in Varsity Lakes
THE CEREMONY:
Location:  Rachael's Beach
We left every decision up to the Island and the Bure Mamas. Our Bure Mama went and got flowers from her home village it was the most special thing to have this she was our Bure Mama last time so it was extra special for us to have those made from her village.
Rick and I wrote our own Vows, I also had vows written for Jake and a little ring to put on his finger (matching the same as daddy). Jake and I are extremely close and I just love him with all of my heart, from the moment Rick introduced me to his son, I fell in love and our bond grew continually. I wanted to make sure that he knew how much I love him and that I will always be his friend and that he makes me so happy. I never told Rick that I was writing vows to Jake as I wanted it to be a beautiful surprise. I actually decided to say my vows to Jake the morning after the wedding as we had a underwater photo shoot booked with Laura and I wanted it to just be the 3 of us where Jake could listen and not be distracted. This was a really special moment for us 3 and I am so glad I did it this way.
GETTING PHOTOS:
Who was your photographer & why did you choose them? Omgosh!! Laura from Island Encounters she is freaking incredible, I can't recommend her enough. She just made us feel so comfortable and she is the most beautiful and loving woman.
We wanted natural photos and we love them more than we can even express.
HIGHLIGHTS OF THE DAY:
The best part for us was it being so intimate and having just the 3 of us together and being able to spend quality time and not having to worry about any one else.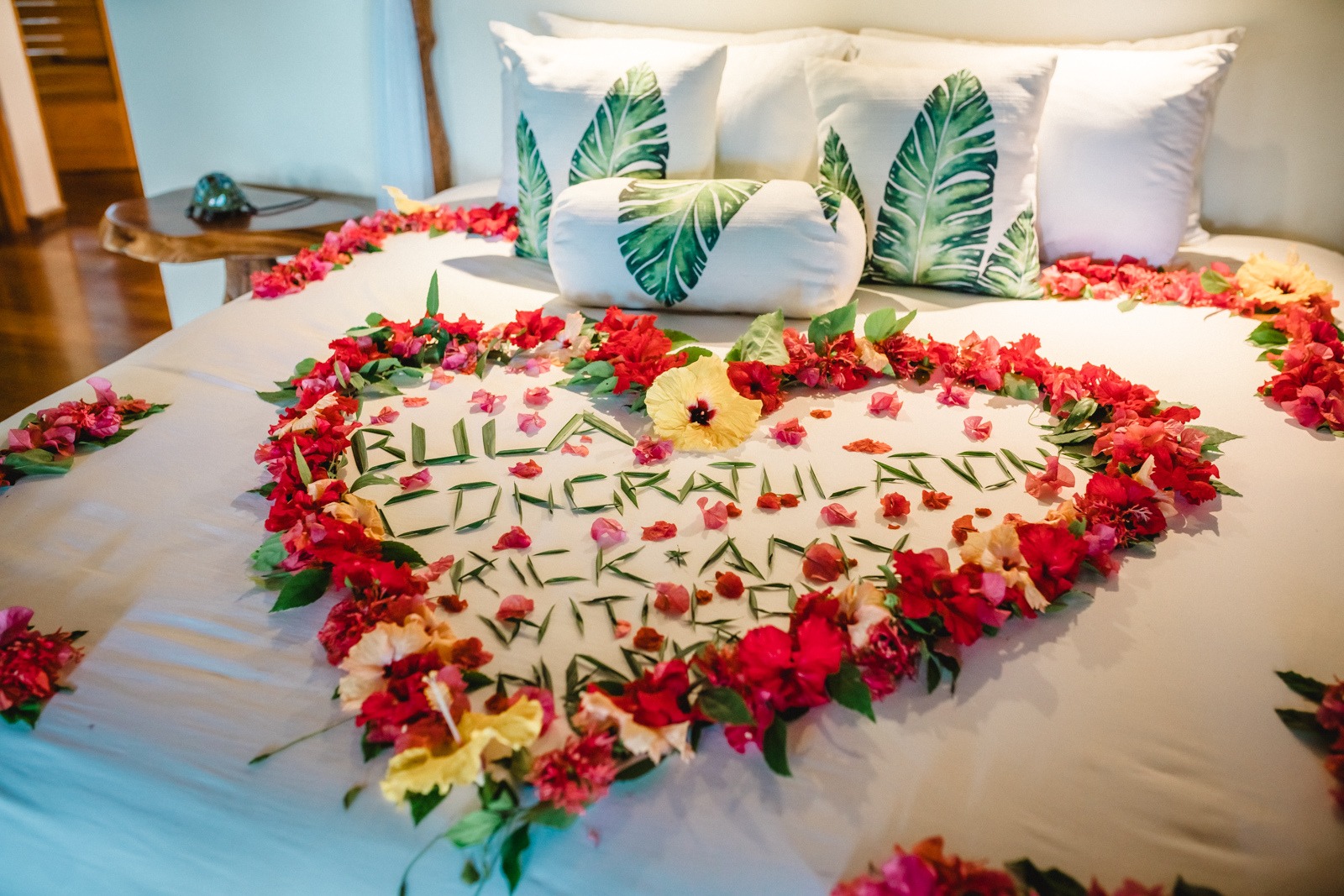 IN THE KNOW
Who Did They Use?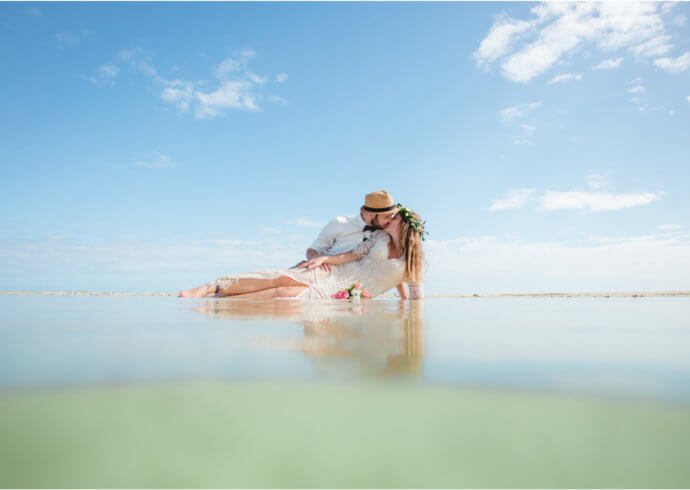 Fiji Wedding Photographers
Island Encounters Photography
Read More