An Elopement at Marriott Momi Bay
Elopements in Fiji are hugely popular with our beautiful islands hosting hundreds of these a year. In fact, so popular is this style of wedding that our 'Fiji Elopements' article took out the most read article of last year with thousands of readers checking out our advice on eloping in Fiji.
We head down to the Marriott Resort, Momi Bay where photographers Ocean Studio captured this gorgeous little elopement just before Christmas 2018; and we share a few tips with you on planning a Fiji elopement of your own.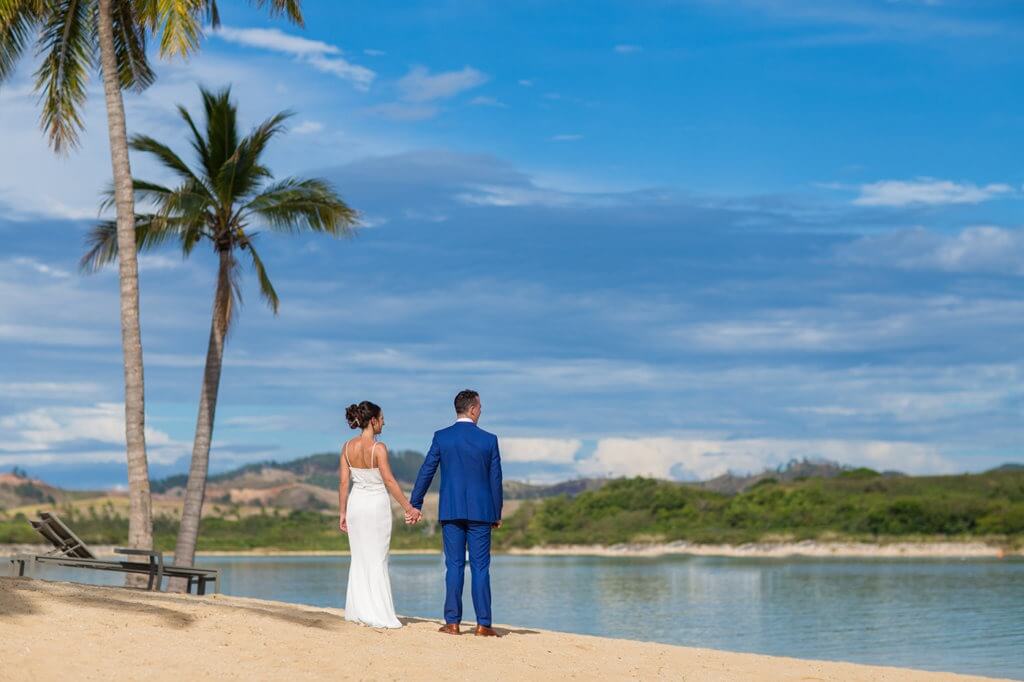 FEATURED COUPLE:
BRIDE & GROOM: Laura & Graham Larkin
THE DATE: 04th December 2018
THE LOCATION: Fiji Marriott Momi Bay
THE NUMBER OF GUESTS: Just the two of us!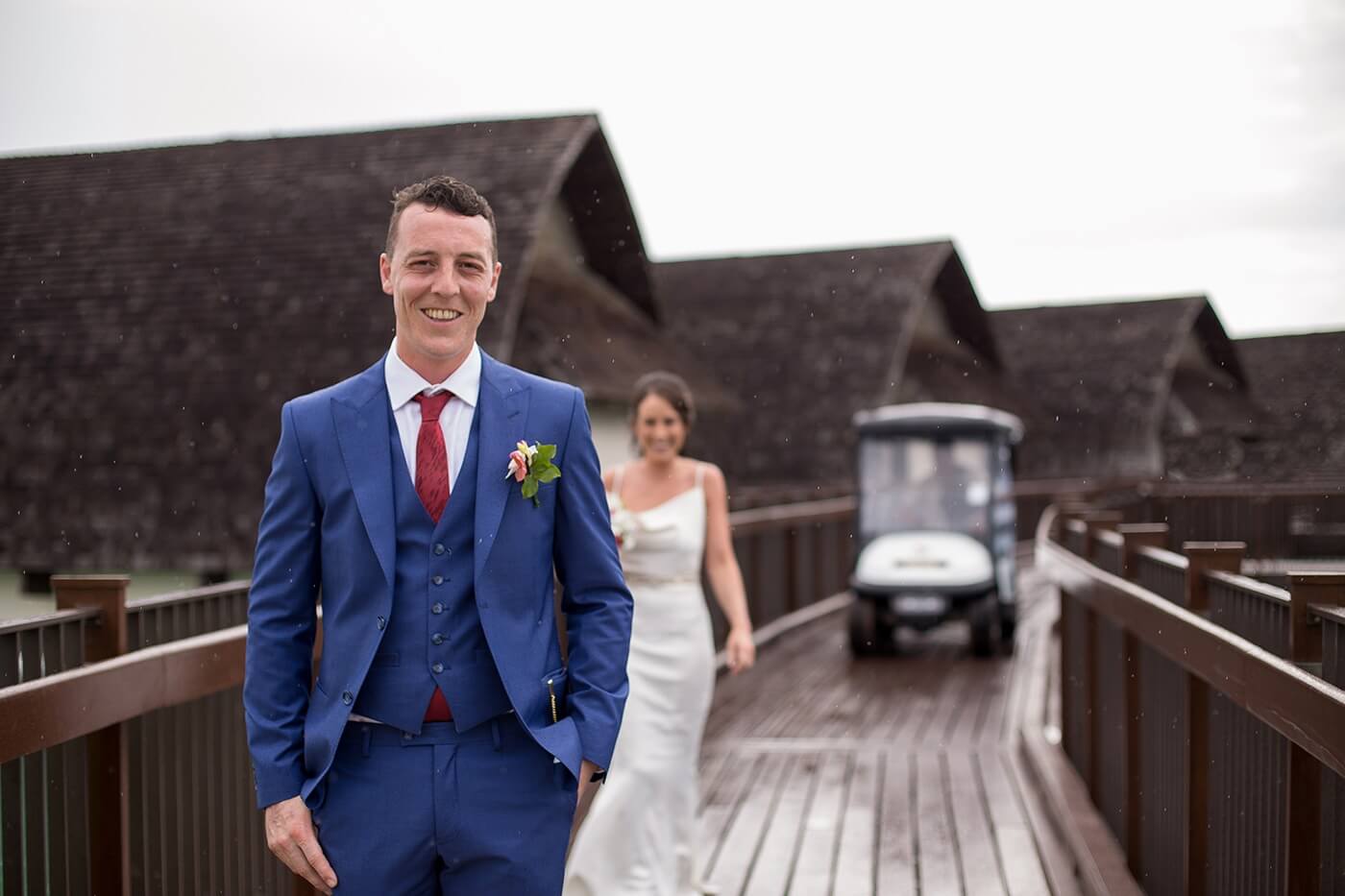 Why did you choose Fiji? And why that particular location?
We wanted somewhere exotic, with good weather and great food and friendly people. We chose the Marriott for the luxury of the over-water bures and five star service.
What was involved in researching and organising your wedding?
Researching all options for location, photography and beauty services available, getting quotes to see what was in budget and what we were happiest with. We went with Ana from Ocean Studios Photography. Her work is high quality and yet has a very natural and untouched aspect. Hair and Make Up we went with Totoka Hair & Make Up and it was perfect.
Laura's advice for other Fiji Brides-to-be:
Do whatever you want to do and don't try to please anyone else. The only people that should matter on your wedding day is you and your partner. Once you're both happy, everything else will fall into place.
Bula Brides top tips for a Fiji Elopement:
The key to elopements is to keep it simple, because lets be honest – it's just the two of you. But enhance the experience with a choir, warriors and ceremony setup, or just let the gorgeous surroundings do the work!
~Definitely hire a professional photographer and videographer to capture your day – even though it's just you two, your big day needs to be beautifully captured as a reminder of the day that was to share when you get home.
~Book a Hair & Makeup stylist – you want to look and feel amazing and make sure your partner is blown away!
~Be a little un-traditional. Do anything you please as part of your wedding day in any order you like.
~Help each other get ready – I have seen moments where couples help each other get ready before they say I do. It adds another level of romance.
~If you are worried about not having your closest loves one their on the day, hold a 'Yay we're married' party or intimate dinner when you return and share the images and video of your day.
~Enjoy the day guilt free! There is nothing more special than sharing this moment between you – it's your day, do it your way
Example of Elopement package at Marriott, Momi Bay:
Lomani Au "Loving Me" Package
FJ$6,999
For couples only, this package includes an outdoor ceremony with:
Wedding planner
Minister or celebrant
Draped cabana with fresh tropical flowers
Signing table with mat isle and fresh petals
Fresh tropical floral bridal bouquet and groom's boutonniere
Serenaders
All legal documentation required for registration of your marriage
Post-ceremony Reception with:
Four cold chefs' choice canapés
A bottle of sparkling wine
Private cabana dinner at Fish Bar
One-tier wedding cake
One hour of photography
And also 60-minute couples' massage
Please enquire at Marriott Momi Bay for other packages
For more information on wedding packages for elopements or honeymoons, head across to our Vendor Directory for more information.
If you would like personal assistance booking your Fiji elopement or honeymoon, head across to chat to one of our Destination Planning Specialists or drop us an email!
Destination Photographers Ocean Studio Fiji offer a wide range of photography packages for elopements, weddings and honeymoons. Get in touch for more information.