Maggie & Levi
Thinking about a wedding outside a resort? Something adventurous? In this blog, we venture off the beaten track with a wildly romantic elopement up in the Fiji highlands. Combining a holiday in Fiji with their elopement, Maggie & Levi's wedding showcases the the natural beauty of the Fiji highlands and that you don't need extravagance to have the most beautiful of weddings.
THE FACTS:
BRIDES NAME: Maggie Russell
GROOMS NAME: Levi Stanley
THE DATE: September 4, 2018
THE LOCATION: Fiji Highlands
THE NUMBER OF GUESTS: Bride and Groom (elopement)
We had a really hard time making a decision – we got engaged in March of 2017 and didn't make the decision to elope until January of 2018. We chose Fiji because it was a bucket list place for both of us…we had some inspiration from Instagram and our photographers as well.
Planning our wedding involved lots of communication with our travel agent Anita Gatley from Wedding Travel and our photographers Ropate and Gitte (Kama Catch Me). Mostly by email as we are in completely different time zones.
We worked with Anita closely and she legitimately made our experience from the moment we got on the first airplane to the time we got back to the States so seamless. I don't know how we would have planned this trip without a travel agent. She recommended we book a helicopter as our transfer from the main island to Mana and it was SUCH a good call!
This day also would never have come together if it wasn't for Kama Catch Me! Not only were they our photographer, they planned, designed, and styled the elopement. Gitte, Ropate, and Faith were all a dream to work with! We cannot thank them enough for all that they did on our day.
GETTING READY:
We were kind of traditional… Levi slept with an eye mask on the night before! I woke up and worked out then went to breakfast and texted Levi so he could go workout then eat breakfast, so we didn't see each other until the first look.
We both FaceTimed with our families. My dad had a one-on-one conversation with Levi and "gave me away". It was a really special moment/conversation that I know Levi will remember forever. I FaceTimed with my whole family together using an app called house party… It was hilarious, emotional, and just a lot of fun!
My hair & make up was done by Manshita from Totoka Hair & Make Up and she did such an amazing job!
My dress was by: Watters
The Groom wore: Hugo Boss
THE CEREMONY:
Our location was the Fiji Highlands.
Kama Catch Me provided the beautiful ceremony set up, decor & flowers. We wrote/exchanged our own vows.
I sent Gitte some pictures from Instagram and Pinterest as  inspiration for colors and theme and she truly made my vision come true! We had a beautiful cake and champagne toast, and they even had a portable music speaker with a song for our first dance! It was amazing. The Fiji Highlands legitimately took our breath away. We've never seen anything like the views the Highlands had to offer and we are so thankful to them for choosing this stunning location.
GETTING PHOTOS:
Our photographer was Kama Catch Me, we chose them from their AMAZING Instagram photos.
We wanted shots that were candid, fun & scenic. We love everything about our photos. There are so many candid shots of Levi and I just being us. We had so much fun – they made us feel completely at ease. Not only are they wonderful photographers, but just great people as well!
ADVICE FOR BRIDES PLANNING A FIJI WEDDING:
Use a travel agent!!!!
IN THE KNOW
Who Did They Use?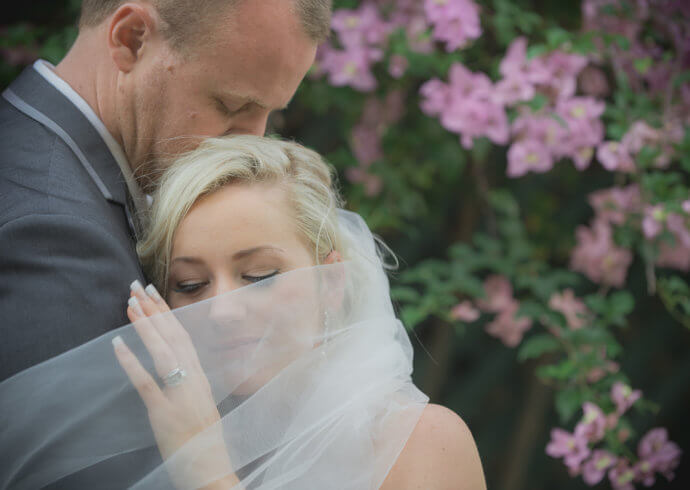 Wedding Planners & Travel Agents
Boutique weddings by Wedding Travel
Read More