Pro tips for travelling with your wedding dress
Having travelled with dozens of wedding dresses from Australia or New Zealand to Fiji for various bridal photoshoots, we're more experienced with this than most!! Here are our top tips when travelling with your wedding dress to keep it in top shape before the big day.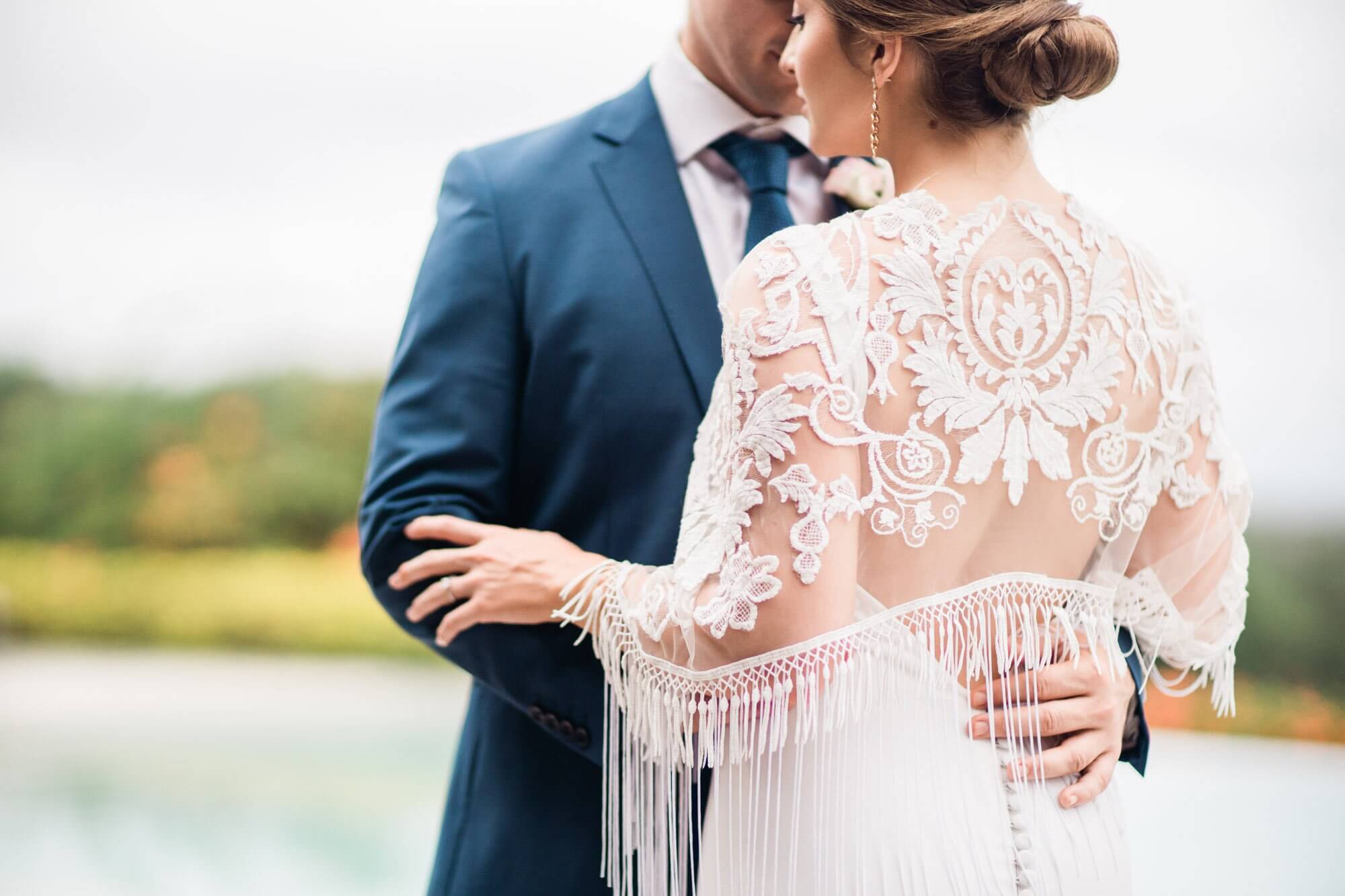 Tip 1: Take it carry on
This is not the time for your bag to go missing. Your world will feel like it is ending if your suitcase with your wedding dress goes AWOL in transit. Taking your dress with you every step of the way means you won't be walking down the aisle in your best beach dress.
Tip 2: Consider your fabric
Lace and patterned fabrics travel better and don't mind being rolled up, just simply unroll your dress immediately once you get to your resort and let it hang for a couple of days. Other fabrics such as satin or crepe get wrinkled easily and will need to be steamed just before they will be worn.
Tip 3: Use a steamer
Steamers are essential for dresses in fabrics that will wrinkle, and to avoid any chance of an accidental burn, we definitely do not recommend the use of an iron on your dress. Check with your resort in advance if they have a steamer, and if not, you may want to consider taking one with you.
Tip 4: Pack your dress properly
A) Using a carry on suitcase:
Firstly remove your gown from the hanger. Lay it on a flat surface and fold the two sides of the skirt in at the fullest part of the skirt and then loosely roll the dress from bottom to top.
Place the rolled dress in a large dry cleaning bag. Pack it in a hard case so that other carry on bags don't crush yours. Label your carry on with your details and the details of the resort your travelling to, just in case.
Keep your dress packed on its own to keep it away from toiletries, shoes and anything else that could crush or stain your dress.
B) Using a garment bag
Most wedding dress stores will provide a full length garment bag when you take your dress home. When travelling, you may need to have this folded up rather than full length. To do this in a way to reduce wrinkles, hang the gown facing you with the top half inside the bag, and take the dress' bottom left and right sides and fold them into the centre in a trifold.
Keep the two sides of the skirt folded and roll the train from the bottom until it is short enough to place in the bottom of the bag. If you're careful about how you fold and roll the train, there will be a lot less wrinkling and touch-up pressing needed upon arrival.
Typically you can store it in the overhead bin. Make sure nothing heavy gets put on top of your dress in the bin or it'll get wrinkled. Alternatively have a chat to the airline hostesses, who may have a cupboard that your dress can be hung on for the journey.