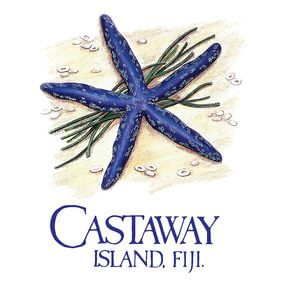 PREMIUM VENDOR
ABOUT
Castaway Island lets you begin your journey of happily ever after on their private island, surrounded by captivating beauty and warm hearted affection. The most magnificent of sunsets. Beautiful tropical gardens. It's why couples year after year choose Castaway Island Resort as their island wedding destination. Whether eloping or exchanging vows in front of loved ones, Castaway is the ideal Fiji wedding venue.
With their Ultimate Beach Wedding Package, your wedding is set in late afternoon at Castaway Island's beach adorned with tropical flowers. Two Fijian warriors escort you as your groom awaits. The Castaway family choir sings gentle hymns as vows are exchanged. After the ceremony, newlyweds are whisked away in a speedboat with a glass of champagne. Upon return, the celebration begins. Simple Elegant. Unforgettable.
Please fill out the referral form to start chatting with their wedding planners about your dream Castaway Island Fiji wedding.
Please get in touch by leaving your details for them to provide more information on their wedding packages.
Learn More About Castaway Island Resort
What does your resort offer Brides & Grooms (services & experience)?
Charming bure bungalows overlook expansive, beautiful beaches and tropical blue waters, while an array of dining and drink establishments keep you nourished and refreshed with casual lunches, elegant dinners, and sunset beverages. Whether seeking romantic escape, extreme adventure or just  relaxation after your wedding, Castaway Island offers every bit that and more.
Who are your wedding coordinators and tell us a bit about them?
We have in-house wedding planner/wedding coordinator. We handle everything from the initial wedding booking, to invoicing, accommodation, full wedding planning and the coordinating on the wedding on the day.
Do you have any key packages?  What are they?
The Ultimate Beach Wedding Package 12,700 FJD
-4 nights in an Island Bure for the bride and groom
-Private car transfers and escort to the registry office from Nadi or Denerau   hotels
-Minister or celebrant at Castaway Island, Fiji
-Buffet dinner banquet with private set up for up to 20 guests
-3-hour beverage package including wine, beer and soft drinks for 20 guests
-2 warrior escorts for bride at the ceremony
-Castaway Family Choir to sing at the ceremony
-Floral arrangements for the wedding ceremony table
-Bridal bouquet
-Boutonniere for the groom
-Traditional champagne speedboat cruise around the island for the bride and  groom
-Small wedding cake
-His-and-hers half-hour body massage
Do you have any recommendations for pre-wedding activities that can be arranged?
Yes, island hopping excursions, snorkeling safari to inner or outer reef, Dolphin safari excursion, pedicures and manicures
What are the choices for the ceremony venue?
We hold most ceremonies on the white sandy beach wedding with tropical surroundings, it's beautiful
Top tips for planning your wedding in Fiji:
1) For Castaway Island, we only do one wedding per day, so book as early as possible
2) It's a destination wedding so relax, leave arrangements to your wedding planner and enjoy Fiji time!