When I wedding like this hits your inbox and makes your jaw drop it's certainly worthy of a blog post. I remember Alexia contacting me a while back in regards to having a Greek wedding in Fiji. I was instantly intrigued!
Peter & Alexia had 120 guests join them in paradise, travelling from all ends of the world; namely, South Africa, London, Canada, Oman, Australia and New Zealand.
"One night someone suggested a destination wedding as a joke and this planted the seed. From that night onwards,nothing would change our minds and we were ready to face any challenge to make our dream a reality. We have a love for the South Pacific islands and everyone knows that about us, so we could not find a more perfect location to tie the knot. However, our culture and traditions are very important to us and choosing to have a destination wedding meant that we were risking losing all of that. When we became aware of a little Greek church in Fiji (which our Archbishop, K.K. Amfilochios from Wellington, New Zealand built), we thought that this could be the only possible way to unite all of our ideas. From here it was full steam ahead to try and plan our 'big fat' Greek wedding in Fiji, in under one year. " ~ Alexia
What I love most about this wedding, is that the couple pushed the boundaries to what could be achieved for a Fiji Destination Wedding. And that is what Bula Bride is about – going beyond the package & restrictions of resort weddings.
Alexia shares with us details of their BIG day. Captured by New Zealand Photographer, Danelle Bohane Photography.
The Planning / I have a love for event planning and challenged myself to plan the wedding myself. All brides need to be aware that choosing to have a destination wedding makes everything so much more difficult. Communication becomes difficult. Being able to visualise different ideas and concepts, becomes a challenge. We underestimated the distance and because we were unable to physically be there, we had to rely on our various contacts in Fiji to supply us with the information we required. This meant that many deadlines were thrown out of sync, due to 'island time'. There is so much more to consider for a destination wedding. You must be prepared to have the patience to deal with it all.
The Hair & Makeup / Sydney based CJ Makeup Artistry did the bridal party's hair and makeup on the day, as well as Mother and Grandmother of the Bride. I went for beautiful vintage waves and my two Maid of Honours had loose up-dos.
The Dress / I was so lucky to come across my stunning Sottero and Midgley dress, with a bold patterned lace adorning a portrait illusion front and back neckline. The dress was found on a girl's trip to Sydney at the lovely Abbey Bridal Boutique. Badgley Mischka Kiara heels in ivory were my dream wedding shoes and just screamed elegance and luxury.
The Maids / My two Maid of Honours wore beautifully gathered v-neck, full length gowns by Pia Gladys Perey in Rosy Latte.
The Ceremony (Traditional Greek) /
The highlight of the Service is the exchanging of the rings. Our Koumbaro (best man), Stergios Kamberogiannis changed the rings three times, symbolising the entwining of two souls into one. The rings were given as a token of our lifelong union, eternal love and sacrifice for each other. They signify that in married life, the weakness of one partner will be balanced by the strength of the other, and the imperfections of one, by the perfection of the other. When the Koumbaro exchanged the rings, it symbolised the mutual support and common strength in the new family. The Priest then joined our ring hands and they remained joined throughout the service, symbolising our "oneness".
The Crowning ceremony was the climax of the wedding service, which symbolised the unity of two souls. The crowns (Stefana) were joined by a white ribbon and our Koumbaro exchanged the Crowns three times as a witness to the sealing of our union. The drinking of the wine from the Common Cup served to impress upon us that from that moment on, we will share everything in life; joys, as well as sorrows, and that we are to "bear one another's burdens." Our joys will be doubled and our sorrows halved, because they will be shared. The Priest and our Koumbaro then guided us by our joined hands and lead us around the altar – these were our first steps as a married couple. Before congratulating us, the Priest took the Holy Gospel and separated our right hands with it, thus signifying that nothing and no one, except the God alone, who forgives and unites and strengthens, should come between us.
The Reception / Wow, we don't even know where to start – the Flying Fish team were incredible. A destination wedding meant that we needed to rely on the staff so much more to answer our questions and to provide the information that we were unable to gather ourselves and Michal Sawicki (Manger of Flying Fish Restaurant) was our only real help we had from across the ditch. He was the crucial contact point at the Sheraton Fiji Resort throughout the whole process.
The Styling / We found that social media was the most useful way to find decorators and suppliers. When we began receiving quotes from the various decorators, we were astounded by the costs we were quoted. It was less expensive for us to outsource to Australian decorators, who had all of the contacts and resources and it just made everything so much easier. We had been struggling for months to find the right decorating company to bring our dream to life and were so lucky to come across Sydney based Tropical Destination Weddings. The Tropical Destination Weddings team is exceptional and we couldn't recommend them more. With just over two hours to put together a whole venue, the Tropical Destination Weddings team did an exceptional job and we had nothing to fault. The team worked for hours and had sleepless nights to make this happen and we thank them from the bottom of our hearts for their dedication, persistence and ultimately, their understanding. Having someone that can listen and understand your ideas and vision is very important and the Tropical Destinations Wedding team couldn't have done this job better. Our biggest worry was how everything would eventuate given the amount of time we had, the heat and the new/never trailed jobs we had given them, but we were in the safest hands with them.
The Advice /
Enjoy absolutely every moment. From the day you get engaged to every second of the wedding day, enjoy it. You'll be left wanting to do it all over again, so make sure you stand back and take it all in. Also, you go through so many different emotions from day one, don't forget the reason why all of this even begun.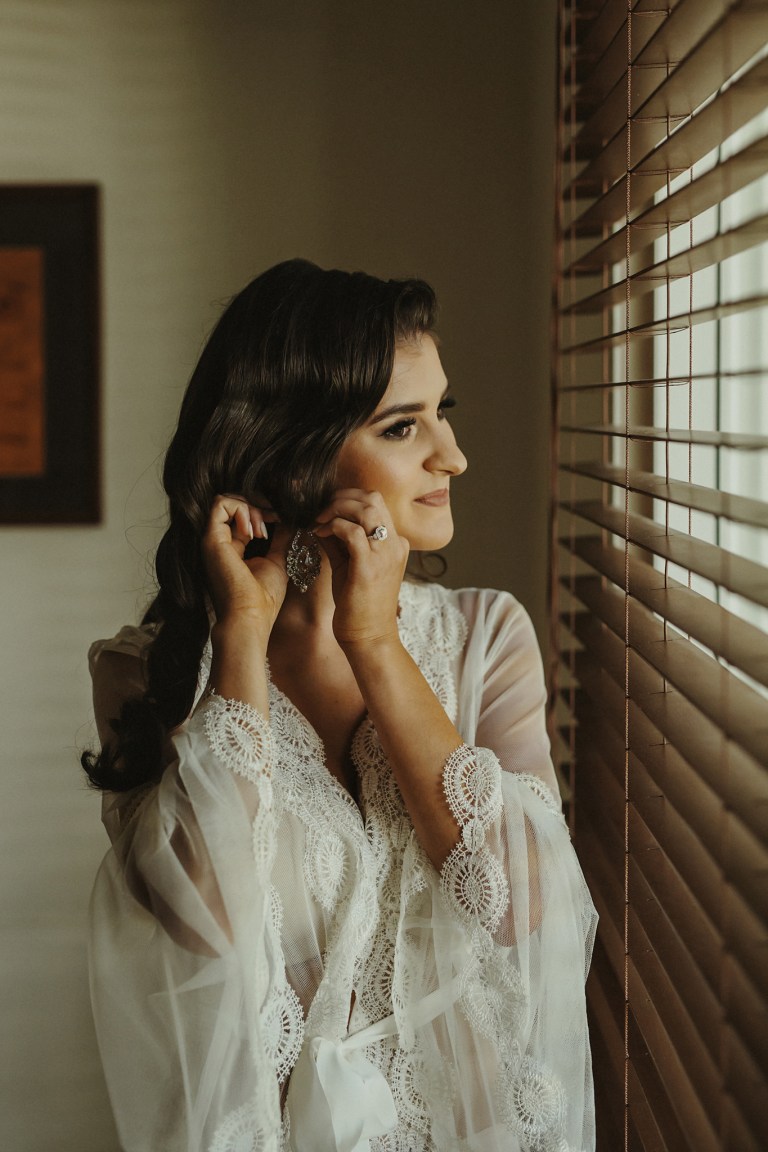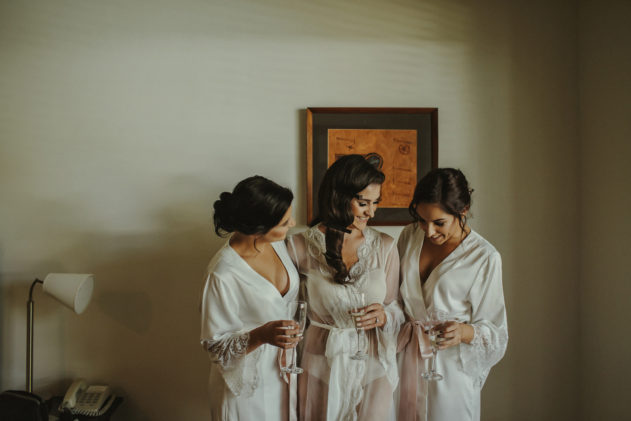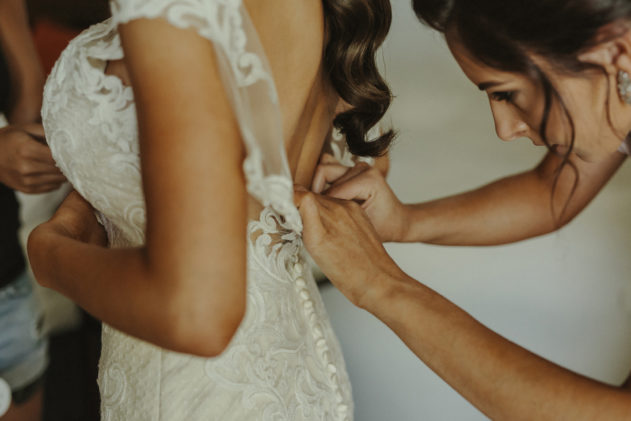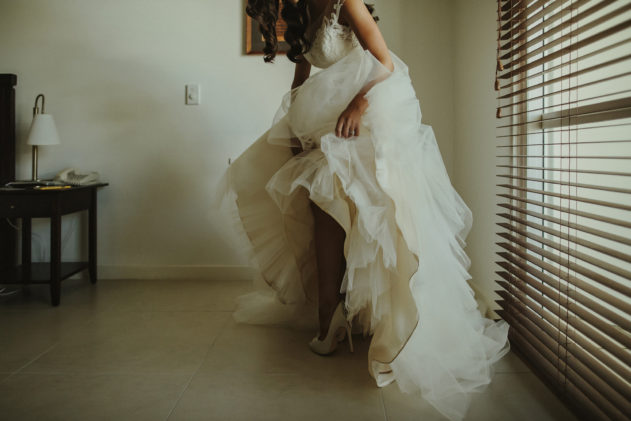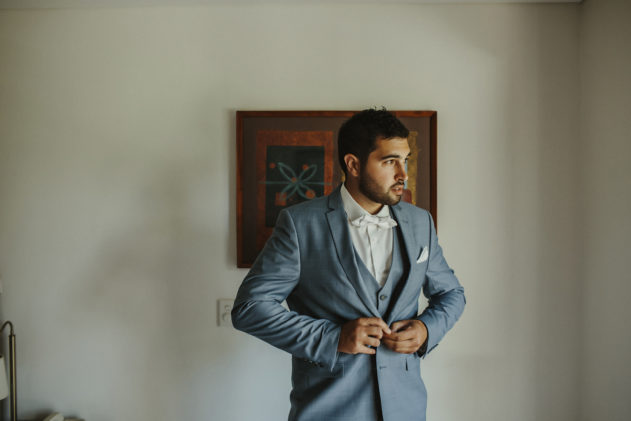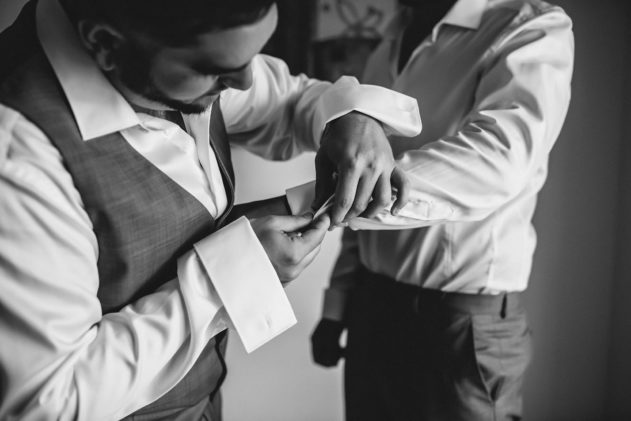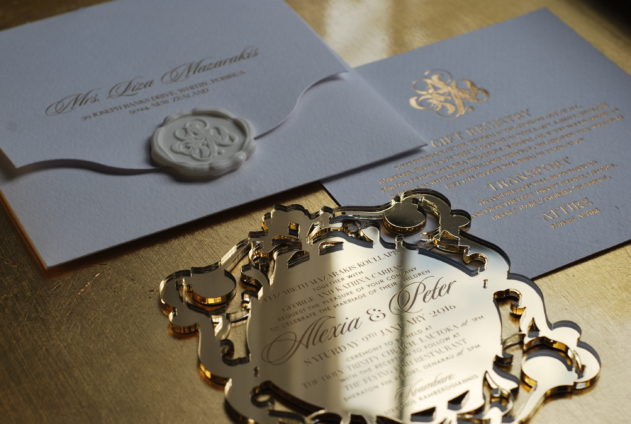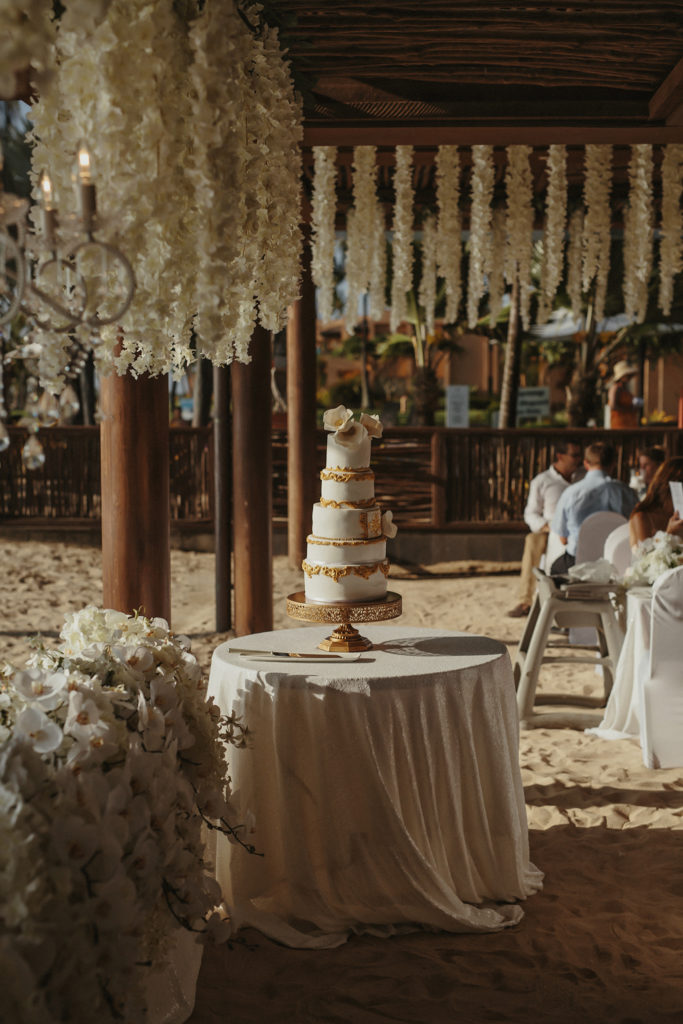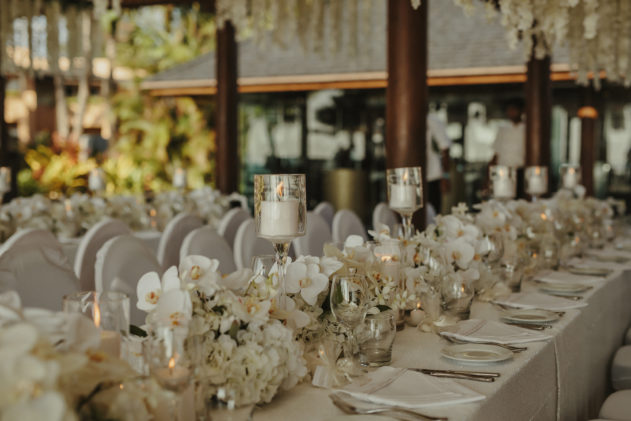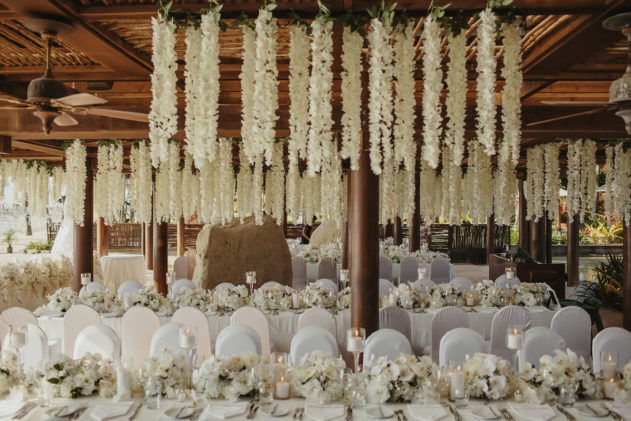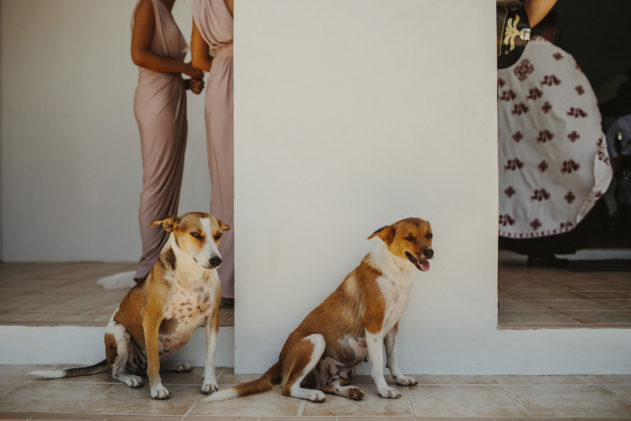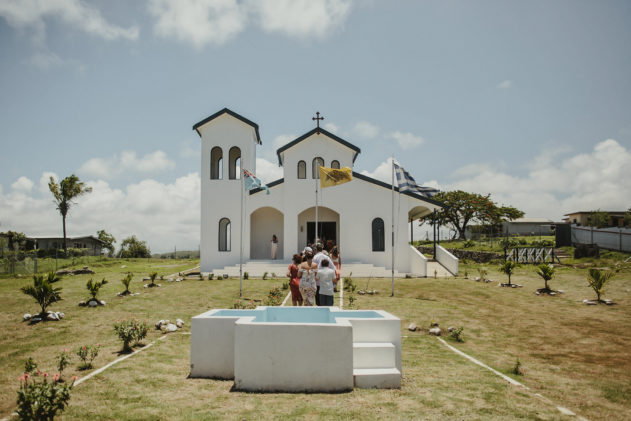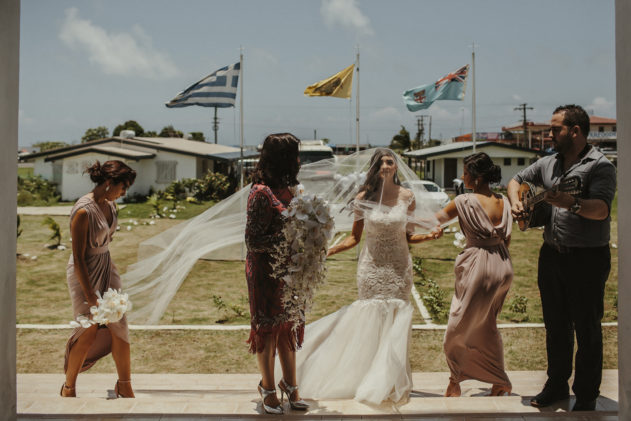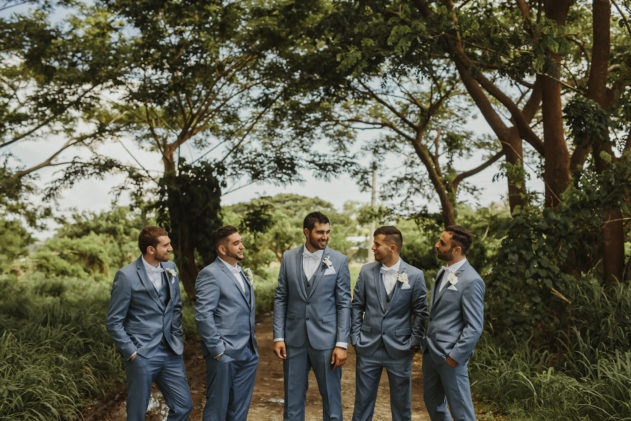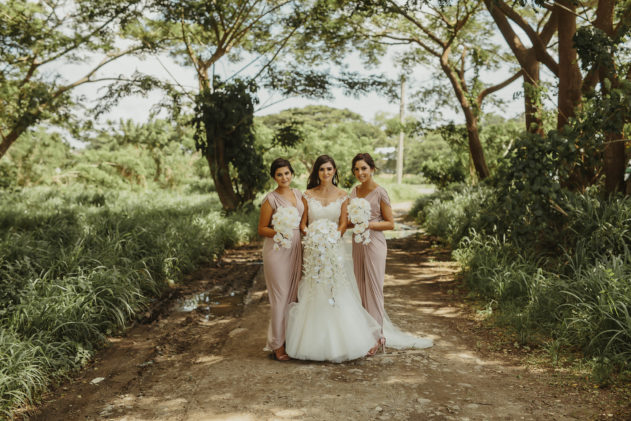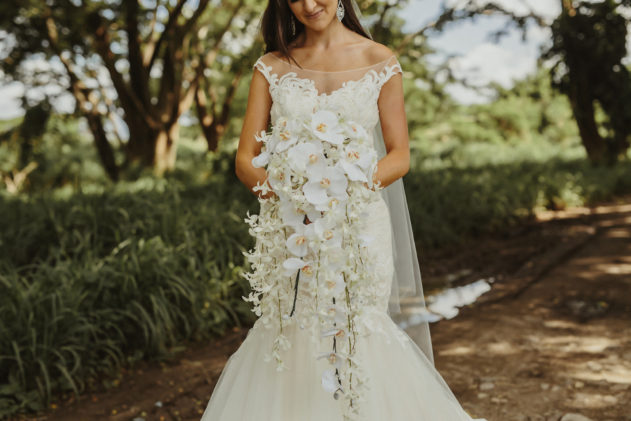 IN THE KNOW
Who Did They Use?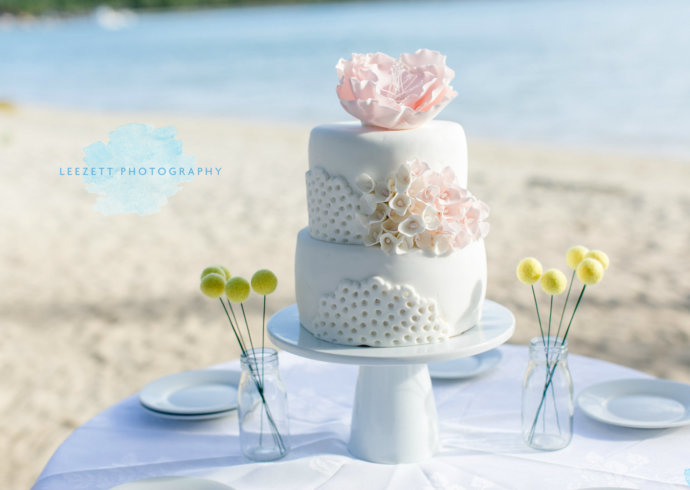 Wedding Cakes & Catering
Taste Fiji
Read More
SHARE THIS