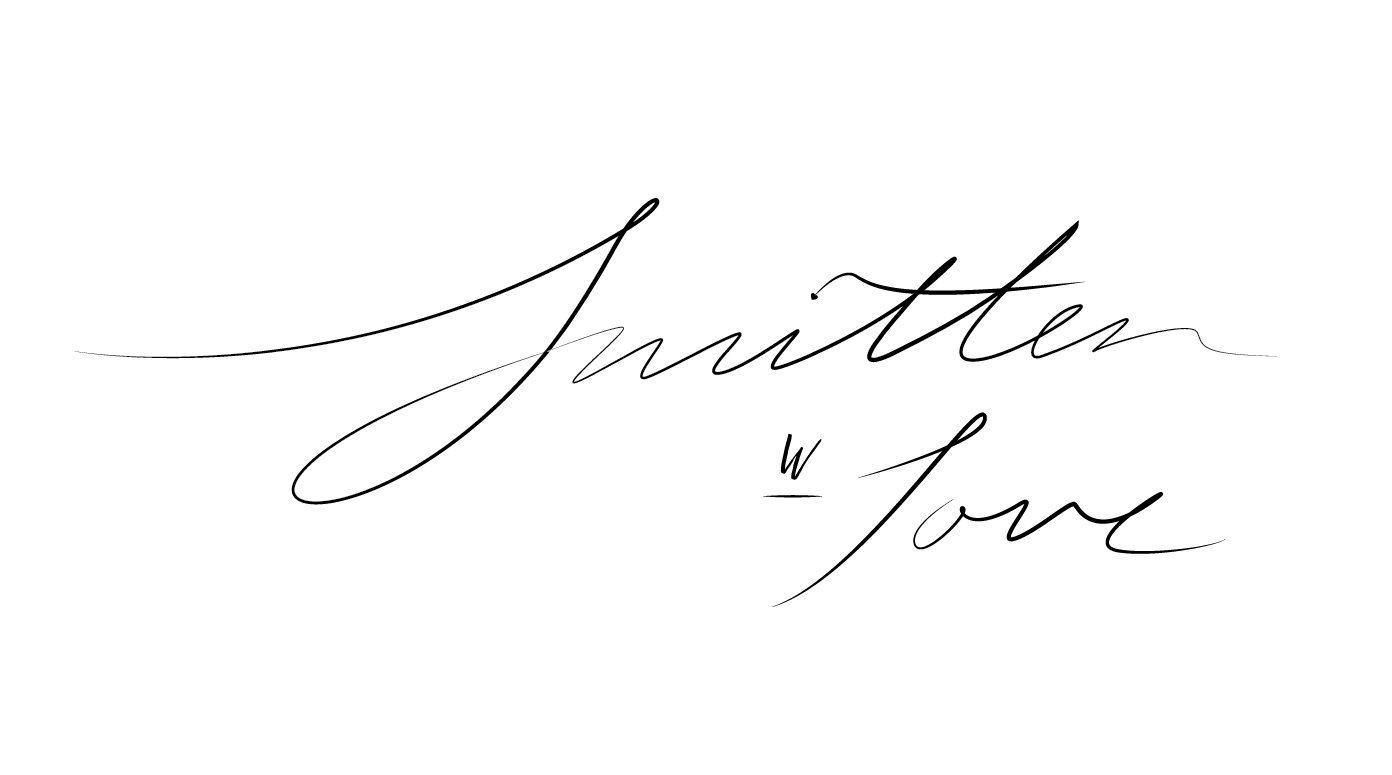 PREMIUM VENDOR
ABOUT
Smitten with Love, is a New Zealand-based boutique design studio, specialising in bespoke Wedding stationery, founded by Kimberley McCone.
After creating invitations for some very special friends, Kimberley fell in love with the artful process of Wedding stationery design. Combining this passion and her background in illustration, graphic design and visual communication, Smitten with Love was born. With a strong focus on crafting ethereal, heartfelt and inspired paper goods, Smitten with Love takes great care to reflect couples during this special time.
We look forward to helping you create specialised high-quality stationery beloved by both sender and receiver, near and far.
Learn More About Smitten With Love
What inspired you to start your business?
I've always loved to draw and create beautiful things. When I'm not creating Wedding Stationery I'm illustrating or creating artworks. A few friends of mine decided to get married and naturally I was very excited to be given the opportunity to create bespoke pieces for them. From there it was a no brainer, I enjoyed creating works for one of the happiest times in people's lives.

What services do you offer Brides & Grooms?
We offer two different experiences, Semi-Custom and Custom Stationery Suites. Our beautiful Semi-Custom collections are ready to go with the addition of the Bride and Grooms details. Meanwhile our Custom experience allows the Bride and Groom to bring to like a completely unique vision. Having both options allows Brides and Grooms to invest in beautiful stationery to suit all budgets and timelines.
What is your most frequently requested stationery?
We've found that all of our Semi-Custom collections are equally favoured but many Brides and Grooms are requesting custom foiling for names and dates.
How much lead time do brides need to book custom made stationery?
We suggest if Brides are looking at Custom Wedding stationery, book as soon as they can to avoid disappointment. It pays to take into consideration we may have other bookings and at the very least allow 6 weeks before the intended date of sending.
Where do you get your inspirations for your stationery from?
We draw inspiration from almost everywhere, sometimes it's not even directly related. Being based in Central Otago New Zealand, the landscapes have proved great creative fuel. Our latest collections have been the development of a number of observational botanic studies.
What do you enjoy the most about what you do?
Seeing blank sheets of paper transform into something beautiful that Brides, Grooms, family and friends cherish. It's incredibly rewarding to be included in the planning and process of a couple's most celebrated milestone.
Top tip for couples to consider while choosing wedding stationery?
Knowing where to start can be a little overwhelming, so it helps to break it down into a few steps to get you headed in the right direction for the perfect match. Your Wedding Invitation is your guest's first sneak peek into your Wedding day, so you want it to really set the tone for your special event. Alongside the location of your ceremony, think about your Wedding style and ask each other, Is the day your throwing going to be  traditional, classic and elegant, casual and relaxed, modern and glam, old worldly or perhaps something else? Let this same 'style' filter through into your invite. Perhaps you've seen something that you feels hits that same note.