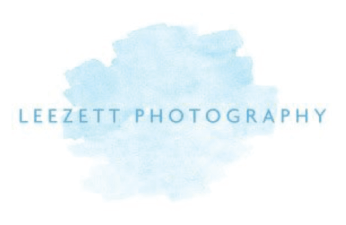 PREMIUM VENDOR
ABOUT
There is no doubt the quality of wedding photographers in Fiji is of a very high standard. Leezett Photography is one of those. With their romantic in-the-moment style, they capture those unique moments in your big day, and will leave you with a wedding photography collection so stunning that you have trouble deciding which ones not to share.
Get in touch by leaving your details for the team to provide more information on their wedding photography packages.
Q&A with Leezett Birch of Leezett Photography
Tell us a little about your background?
I am a Australian photographer living in Fiji and have been here several years now. I have always loved photography but it wasn't until I turned 40 that I decided to learn more and take my passion further. I work with an amazing team plus photographer and mate, Rusila Ratu. She is an amazingly talented photographer keeping me on my toes and at times out does me, not that I will every admit that, wink wink!! Together we are Leezett Photography and we all love what we do.
How did you begin your business?
I was fortunate enough to be living in Fiji and finding it hard to be sitting and relaxing, I know I know, I should embrace the Fiji time right? But it's in my nature to be busy and what a perfect location to start a photography business. Rusila joined my team last year and in 2015 became a business partner.
What do you enjoy the most about what you do?
Capturing the love and energy between a couple… I love weddings as it's possibly the most important day of their relationship and such an honour to be there with them through the momentous moments. Meeting lots of amazing people. This is possibly something I still am in awe about. That I can connect with people of all ages and background and have had the privilege and joy of taking our connection to a friendship level. That is something I treasure.
Your favourite location for a Fiji Wedding?
So many favourites, soooooo many. I love rustic old places, I love getting out into the countryside but you can never beat a magical sunset on a white sandy beach.
Your favourite wedding you have looked after so far and why?
I honestly have so many that I cannot really point out one but I am drawn and love weddings where a couple brings details that express their personalities and makes their days theirs.
Favourite place to visit in Fiji?
All of Fiji, There is beauty everywhere.
3 things you can't live without?
My Family
My Children
My Phone
Your favourite Cocktail?
Magaritas bebe!!
Top tip for Bride & Grooms on their day?
Allocate jobs to anyone everyone whom will help.  Have a person who knows what you want and is the go to person should anything need to be changed last minute. This is your day, you have invested so much time and energy into it, so you need to be relaxed and enjoy the day to the fullest. Don't skimp on hiring a professional hair and makeup team. It's money well spent.