Why you should choose a professional wedding DJ
Many years ago, bands were the popular choice of entertainment for weddings. These days many couples have a DJ/MC perform for them on their big day, as they prefer a more modern style of music and the ability to request and play almost anything. In Fiji, thankfully there are both amazing professional bands and professional DJs so you aren't restricted by choice.
When selecting a wedding DJ, you'll want to make sure you have picked the right company for the job. Someone that has the right experience, equipment, music knowledge, and personality to make sure one of the most important days of your life goes exactly like planned and that everyone, of all ages, has a great time.
When I first met Andrew and his wife Catherine from DJ Works Fiji, a well-known and reputable Entertainment Specialist company, one of the first things we talked about was what guests remembered from a wedding. The consensus was that after the food (was it good?) and the drinks (were they plentiful?) the next thing you remembered the most was the entertainment (did you dance the night away?). If you don't get the entertainment right and the end of the party fizzles out, chances are you risk the lacklustre entertainment letting down your carefully planned day, and nobody wants that! You want your night to be magical, a night to remember, and using an inexperienced band, your best man's iPod, or hiring the cheapest DJ available may not be the best choice for the party that everyone remembers.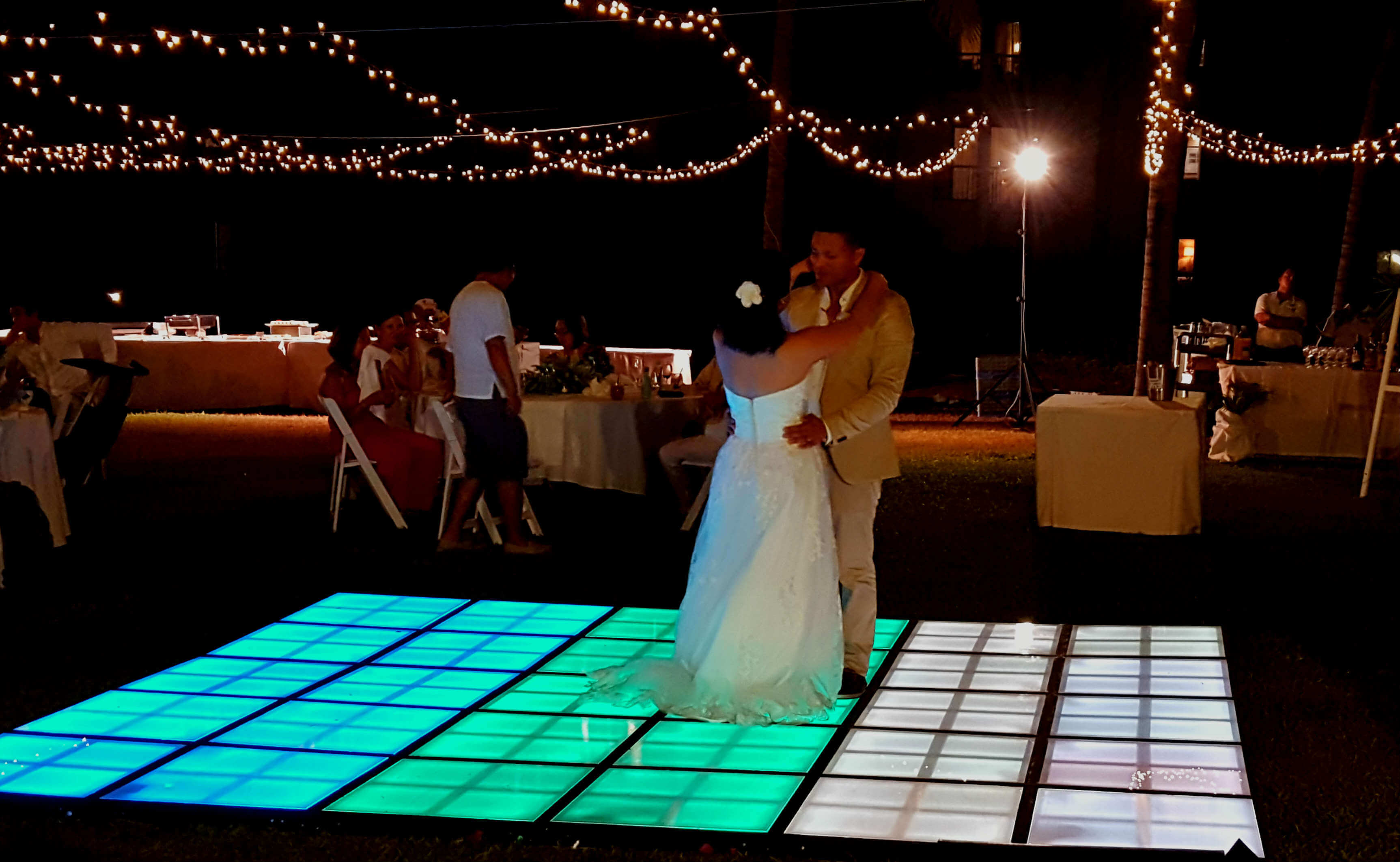 We catch up with DJ Works Fiji to learn more about why it is a good idea to get a professional wedding DJ:
1. Expert planning skills
You are probably deep into the planning stages of your wedding and see how much work it takes…it's a part-time job, especially organising a destination wedding! Make one thing less stressful and hire a pro that can handle everything. A professional wedding DJ will walk you through the process and make sure you aren't missing any important details like song selections, when songs get played and for how long, what songs NOT to play, who is giving speeches, MC announcements, and so on. An experienced wedding DJ will act as a background coordinator, working with the venue and wedding coordinator, making sure your timeline stays on time.
2. Selecting the right music
This part is critical! There are millions of songs to choose from and selecting the right songs for your wedding is a huge task. There is an average of 15-20 songs an hour that get played during the dance portion of your reception and in order to keep everyone happy and excited, and you want them all to be a hit. Most weddings have a wide range of ages and it can be difficult to please everyone at the same time since each generation has their favourite dance tunes. A professional wedding DJ can take your requests and weave them into crowd pleasing favourites that ensures everyone stays on the dance floor all night, or alternatively custom build playlists of either your choice or preference of genres and styles.
Photos by Leezett Photography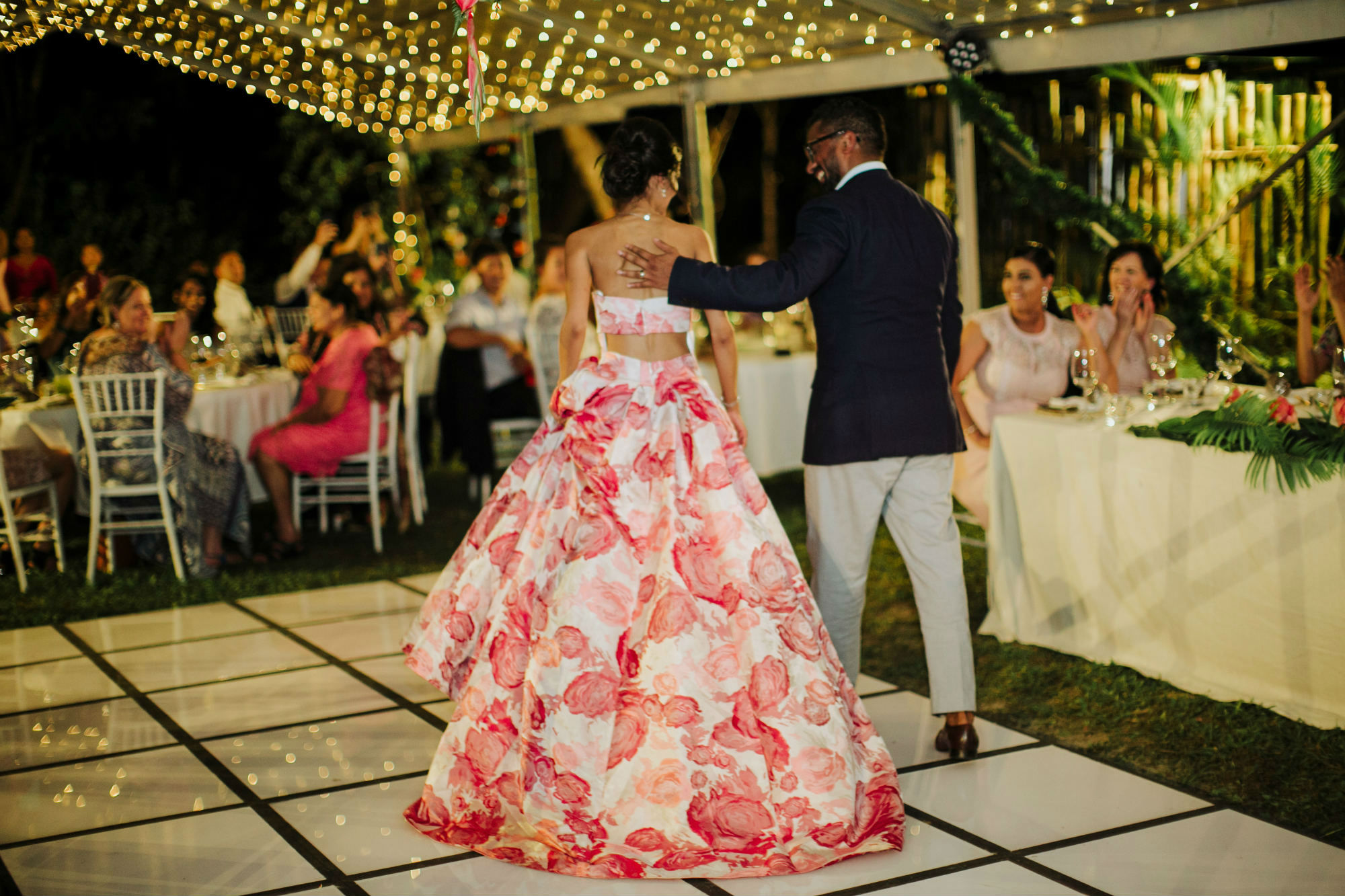 3. Quality equipment
There is nothing worse than going to a wedding where the wireless microphone keeps cutting out, the speakers sound like they are blown, or your guests in the back of the room can't hear a thing because the sound system is weak. A professional wedding DJ will arrive early to your venue and setup the right gear in the best location for optimal sound. They will use top of the line sound equipment, to make sure it creates the perfect audio atmosphere for your guests. True pros also have backup equipment available in case something were to go wrong on the day such as a guest spilling a drink on the equipment, etc. DJ Works even has back up DJs in case of an accident or something unfortunate on the day of your wedding, so there will be no last minute dramas, you know you are covered.
4. Professionalism
Professional DJs can read a room and play the right song, at the right time, keeping the night moving along, making necessary announcements to let people know what is happening and when and also to organize guests for speeches, wedding entrances, and traditional formalities. Weddings can be an occasion where people drink, party, and get loose, and it's good to have someone who is a professional and not participating in the festivities.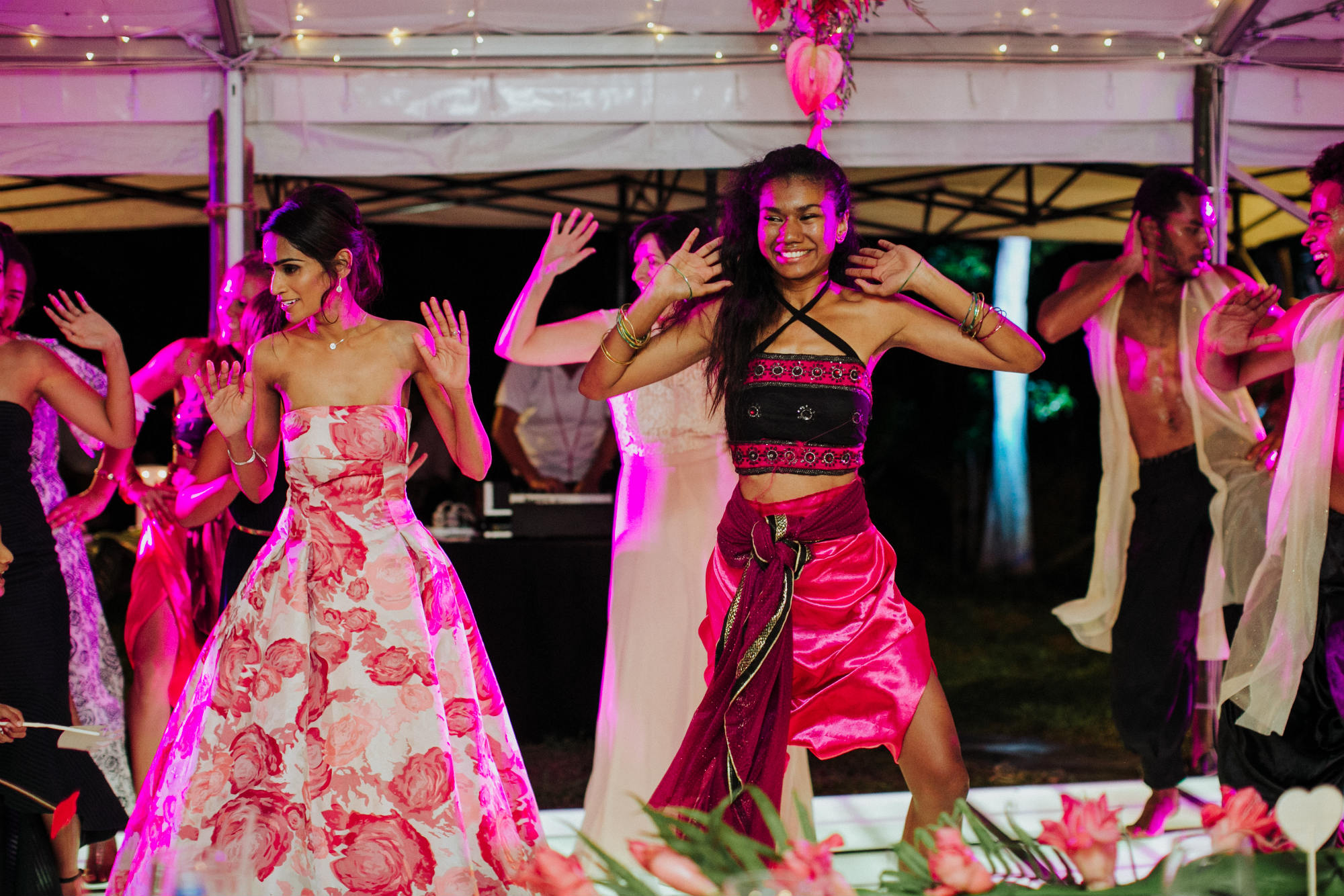 5. Value for money
When shopping around for DJs, you'll probably notice a wide range of pricing for services and equipment. The old saying "you get what you pay for" couldn't be more true when it comes to hiring the entertainment for such a special occasion. Yes, it's easy to find a cheap DJ to play at your wedding, but most likely you would be sacrificing experience, equipment, and peace of mind of having someone who won't disappear a week before the wedding day. If you want a stress-free wedding night to enjoy yourself with friends and families, choose a professional team to do the job.
6. Multiple Locations/important moments
Unless you are having your ceremony, cocktail hour, dinner, and dancing, all in the same room (which is not common for Fiji), you are going to need someone with the experience and the right equipment to handle multiple areas at your wedding. Music, lapel, and handheld microphones need to be available on cue as guests get shuffled from one area to the next and having everything setup by a professional is really the only way to handle this. By choosing a company that can cover your ceremony (aisle walk, certificate signing, recessional song) through to the reception (bridal party entrance, introduction of speakers, cake cutting, first dance) you know you'll have a professional that will make the day run seamlessly.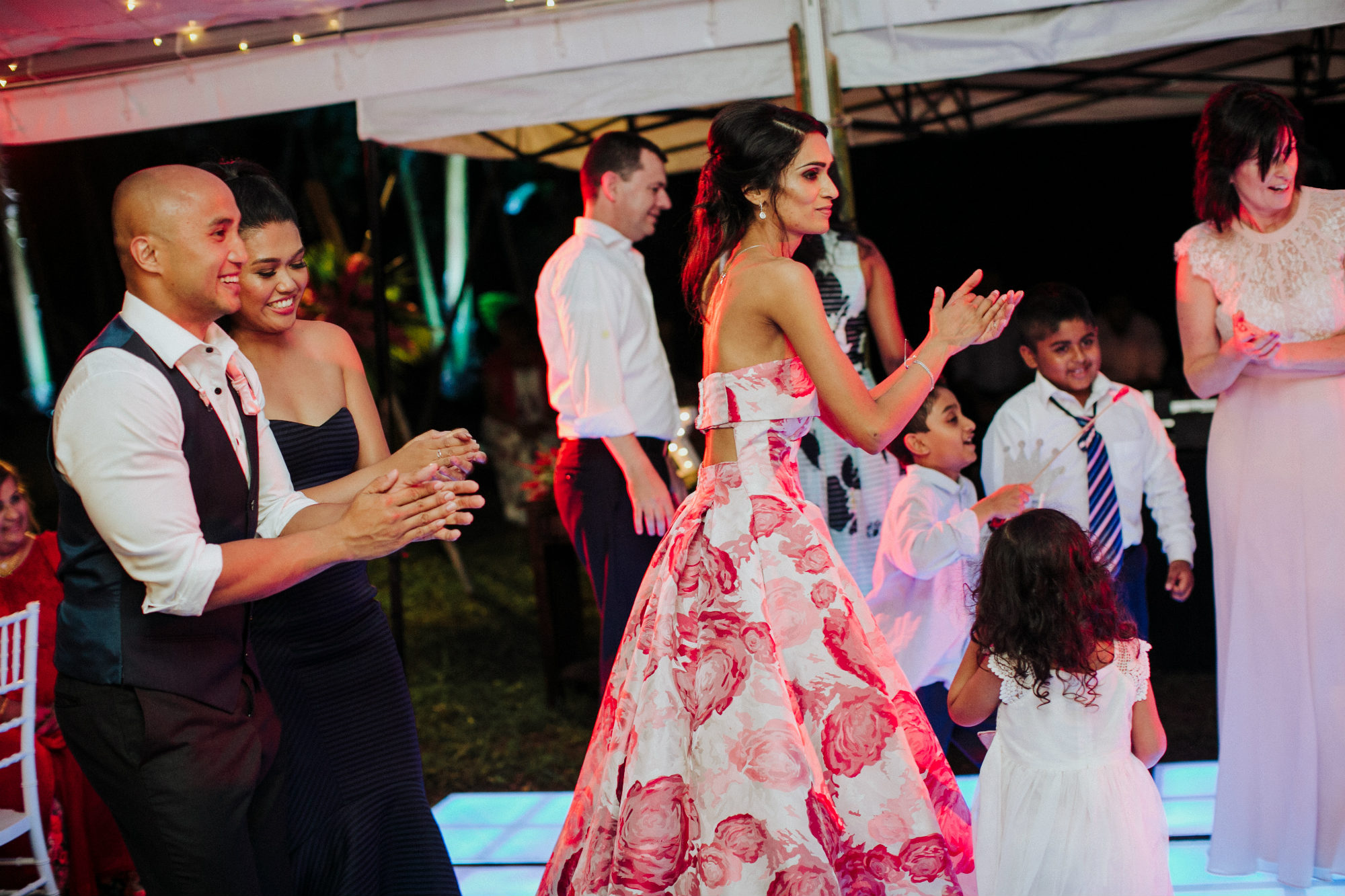 7. Results
You want the perfect day and a professional will understand the importance of making sure each and every detail is taken care of. Wedding professionals spend hours prior to your wedding compiling music, testing equipment, contacting vendors, going over the timelines, rehearsing announcements, etc. so that there are no surprises. Because they will have spent so much time organizing your wedding before hand, there will be no need to bother you on the day of with questions or issues and you can kick back and enjoy every minute of it (it goes by so fast!)
8. Memories
A professional wedding DJ can help make a good wedding great. We can't tell you how many times we've been told " You guys were incredible! Everybody was on the dance floor the whole time. Everyone kept talking about how good you were at the wedding!" Reviews like this from your guests will feel great for years to come. People have travelled a long way to be a special part of your day, so make your night a night to remember (in a good way!)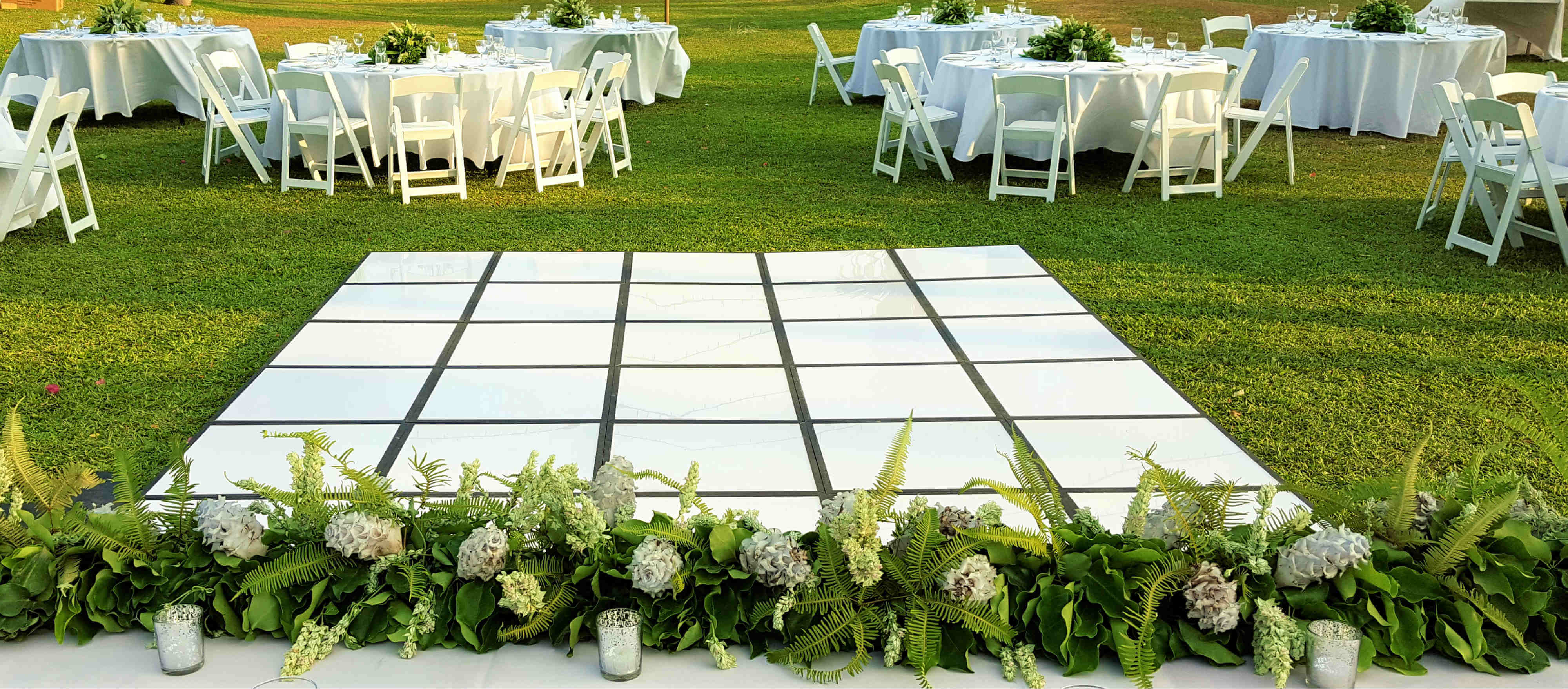 Our top 3 tips to make your wedding entertainment to be remembered:
– Make the most of everything – As an entertainer who is there from start to finish, I would like to advise the Bride & Groom that although 4 hours during their reception may seem like a significant amount of time, it will surely pass by very quickly and before you even know it. So I would say, try to follow an event order, keep speeches short and sweet, try and get all the formalities out of the way for more time on the dance floor!
– Music Selection – Having your guests RSVP with their favourite dance or dinner track, will have them singing and dancing the whole night long. Remember to select songs suitable for all ages/audiences as well (which out for anything offensive).
– Lastly having us take care of the ceremony, reception and MC removes having to place the responsibility on a family member or friend, allowing them to enjoy the night and have complete peace of mind for you.
For more information or to obtain a quote, head over to the DJ Works Fiji page and leave your name & email in the referral form.
IN THE KNOW
Who Did They Use?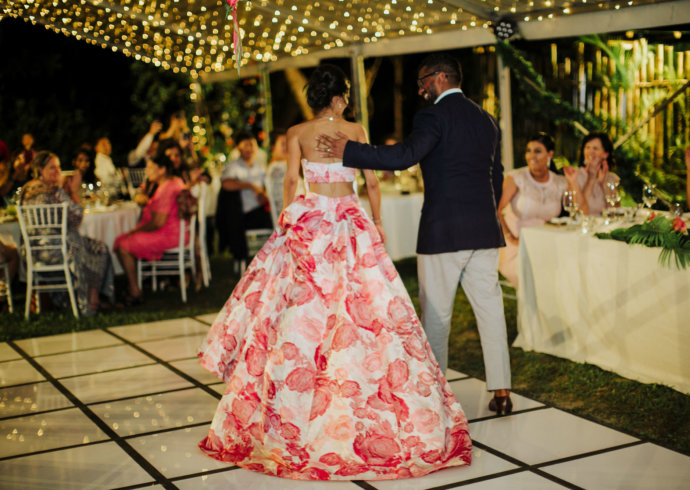 DJs, Music & Entertainment
DJ Works Fiji
Read More