About
Who are we? The simplified version is that we are an accredited travel company with an exceptional flair in travel and in particular, destination wedding and event planning in Fiji.
If you have been dreaming about a destination wedding ever since you got engaged to the love of your life, and are now ready to finally start planning…except you have no idea where to start…..then Viva will help ensure travel, accommodation and all the extras are arranged, giving you the Fiji wedding of your dreams.
A well planned, perfect wedding starts here!
Whether it is the epitome of romance, saying your vows at sunset on a tropical island, or rolling with only some of your closest friends, or even just that awesome cruise or trip around the world, we are masters at crafting the ideal itinerary so you can just enjoy!
Get in touch by leaving your details for us to provide more information on our wedding packages.
Images: Nadi Bay Photography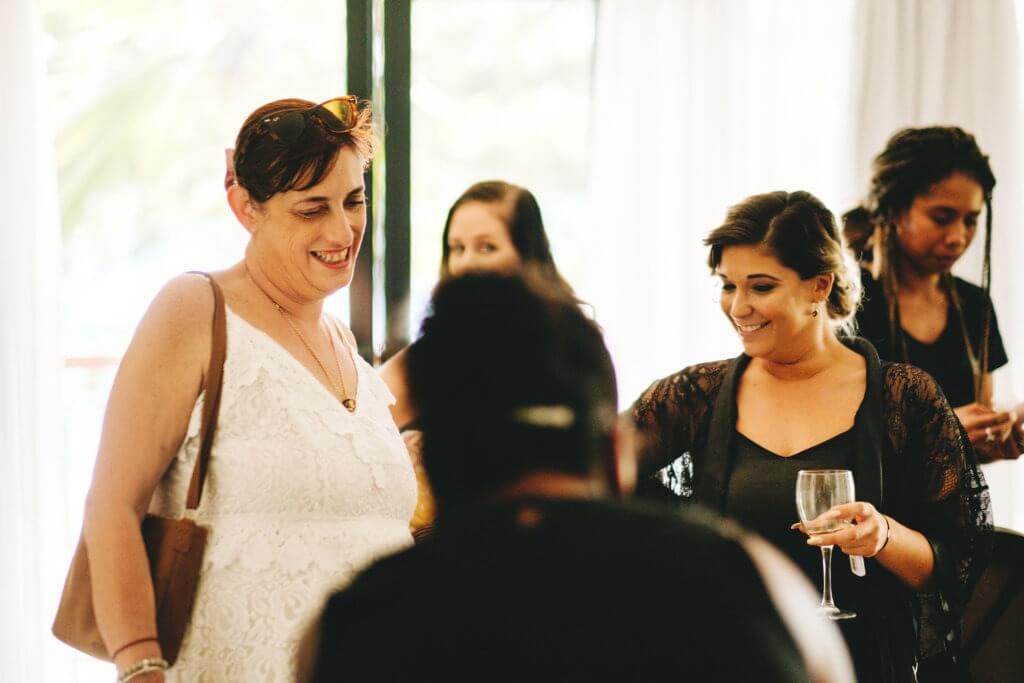 Question & Answers
Tell us a little about your service background?
I have been in travel for 38 years! I started working in the wedding industry and particularly Fiji back in 2005. I am also an authorised Marriage Celebrant in Australia, and I was an event planner back in the UK too, so I have always been around weddings and events
How long have you been offering wedding planning services?
I have been doing weddings in Fiji for about 10 years!

Why is it a good decision to engage the services of a wedding specialist?
Deciding to have an overseas wedding has its pros and cons, but beautiful destination weddings don't just happen! They are usually easier and often cheaper than some large scale affair closer to home, but a good destination wedding is the result of a lot of hard work and proper planning. In the past, engaging a Wedding Co-ordinator was considered a luxury. However, in these hectic times, where everyone's already got more than enough to do and not enough time to do it in, for anyone who is thinking of travelling overseas for a destination wedding, a Wedding Co-ordinator really is a necessity. Arranging weddings and receptions can be complicated and frustrating at the best of times but trying to do so long distance can present more unique challenges. In most situations, we are the same or better than dealing with any other agent, using an online service or going direct to the resort, as having us on your side means we can negotiate on your behalf directly with the suppliers, while also getting access to amazing special group rates and 'exclusive inclusions'. We save you time, money & stress.

Which other wedding vendors do you like to work with?
We work with all the resorts in Fiji, plus we have great relationships with all the other suppliers such as photography, hair and make-up and so on.

What are your wedding packages?
We can put anything together!

Do you also offer customized wedding package and what have you done recently?
We do all the time, we can take a resort package and add on to it, or we can start from the ground up. We can tailor make any package.

How many weddings on average do you handle in a year?
Around 100.

Saying I do: do you organize the legal side of getting married in Fiji?
Absolutely and we know the ins and outs of the legalities, what forms you need and so on.
Do you have a popular property/venue that is requested and why?
Yes, we do a lot of work with a couple of the Denarau and Coral Coast properties, and a few of the Mamanuca ones. Fiji is different t a lot of places in that unlike Asia you tend to only stay in the hotel at night as there is so much to do there, markets, shopping, culture etc. So if you get the wrong resort it is not going to be a major issue. However with Fiji, because of the way it is set out, most of the resorts tend to be mini destinations in themselves, and you are generally more resort-bound. So if you get it wrong, then it is wrong for the whole holiday! This is why it is important to make sure we give you what is right for you!
Do you also arrange couples honeymoon?
Without a doubt, and again our intense knowledge of all the resorts will make sure you have the perfect honeymoon!
Top 3 tips for planning your wedding in Fiji?
1. Choose wisely! Think about your guests and the make-up of your party, don't pick a place purely on price!
2. Communicate! Although a destination wedding may be more budget friendly for you, it is considerably more expensive for your guests. In paying for a package to your destination they need to factor in flights, accommodation and transfers to and from the airport. All of this needs to be clearly communicated to them with an idea of pricing to allow them to make an informed decision.
3. Get help! We do what we do well. Using a specialist travel agent who can handle all aspects of the trip along with the local wedding coordinator in the resort is an instant stress release. I had a bride a while ago who I spent ages working with. I suggested she didn't go to a specific resort because I knew it well and I knew her vision, and they were not complimentary. She instead chose to take the advice of a mate who had been to Fiji once and ignored my advice. She messaged me on her wedding day to say she wished she had listened to me – not the best outcome for her day!