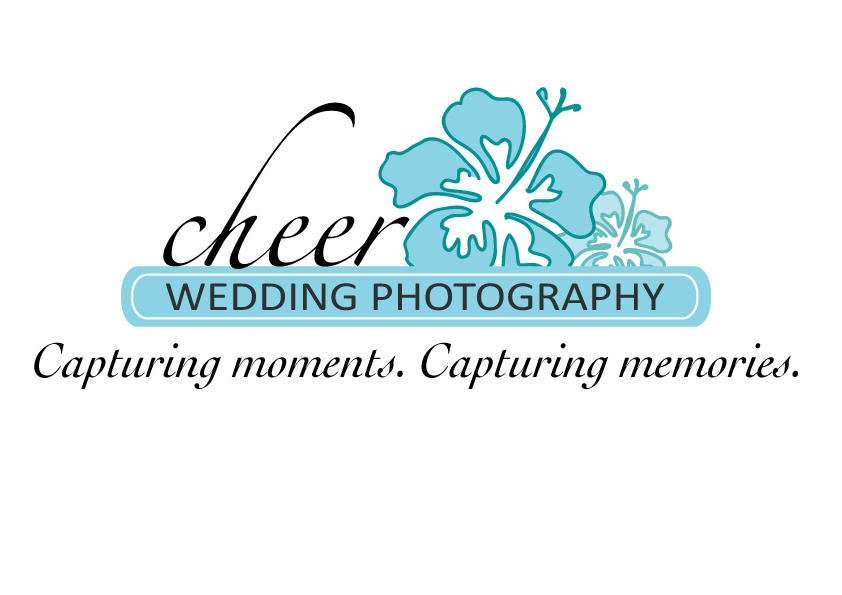 PREMIUM VENDOR
ABOUT
Michelle Cheer of Cheer Wedding Photography is a Fiji based wedding photographer who adores capturing a couple in love and documenting a romantic story. Michelle work captures the emotions of the day in stunningly romantic photography.
Get in touch by leaving your details for more information on their wedding photography packages.
Q&A With Michelle Cheer
Tell us a little about your background?
Born and raised in Fiji, I come from a large family of seven. I left my beautiful island home after being awarded a scholarship to study at Auckland University of Technology. After graduating I spent a few years living & working in New Zealand & Tahiti before following my dreams & returning home to Fiji to start my own business.
How did you begin your business?
Not long after returning home, I volunteered to shoot an island wedding out in the Yasawas and like they say when something's truly meant to be – doors open and everything falls into place so perfectly. I used these destination wedding images to promote my new business and before I knew it, I was inundated with bookings and heading out to some of the most romantic locations in Fiji with my Canons and Cheer Wedding Photography took off!  I'm still wonderful friends with this first couple and they're still waiting for me to visit them in Germany ? I believe that if you're passionate about something you love and work hard enough, dreams really do come true!
What do you enjoy the most about what you do?
Everything! I love the moment when I'm looking through my camera viewfinder, seeing emotions in front of me and freezing time. I love seeing beauty in everything around us and the way light influences how we see things at different times. I love capturing happy moments, a stolen kiss, loving glances. I love going back home after a wedding and seeing the images I've captured on my big computer screen, and I especially love it the most when I hear back from brides so ecstatic, happy and thankful for their images that they say they'll cherish for the rest of their lives. This for me is the most rewarding part of my passion.
Your favourite location for a Fiji Wedding?
That's a very hard one. Fiji has so many stunning & also interesting locations! Beautiful beaches, lush greenery, rugged mountains, buildings with character, local smiles, magical sunsets…there's so many unique and beautiful places here. We live in paradise!Your favourite wedding you have looked after so far and why?
I've done so many weddings yet I still get teary eyed during speeches! I've been good friends with a lovely family for many years and as students we went to the same secondary school, played in the same basketball team coached by their dad and even youth groups. Their parents passed away not long before their youngest daughter got married & when she asked me to document her day, I felt so honoured. The couple had a very intimate ceremony & just being there sharing that moment with them knowing that her parents would be so proud was a really special moment. My other wedding was an Indian four day celebration. Despite the wedding being of epic proportions, the bride & family kept it very real – lots of extended family gatherings, laughter from their homes, their Gujarati food had been taste tested for a month & perfected, colourful & bright outfits handpicked from India, and good times shared over the four days – great memories and I was only too happy to be there to capture these amazing family moments.
Favourite place to visit in Fiji?
I love Taveuni and anywhere pretty untouched in Fiji. Anywhere I can see the sun set too I guess!
All time favourite Love Song?
Eros Ramazzotti (Otra Como Tu) & Andy Tupaia (Mihi au ia oe)
And then there's Eagles, Chicago, Air Supply, Lionel Richie, Phil Collins……
3 things you can't live without?
My daughter, my family, my iPhone, music, camera, MacBook……..did you say three??
Your favourite Cocktail?
I recently had the pleasure of a mixologist blend up different cocktails and I have to say any Fiji Rum cocktails are divine!
Top tip for Bride & Grooms on their day?
My top tip on their wedding day would be to try to relax & trust everything to flow as they should on the day. Your big day has arrived, wake up & have a good breakfast. Put all the small details aside and focus on the real reason that you're there today – to marry your best friend. The day goes by so fast…..cherish every moment and cuddle, smile, laugh & focus on having the best day of your life!