About
Nanuku Auberge Resort, Pacific Harbour, Fiji is proud to have recently received first prize in Trip Advisor's coveted award, the 2019 Travelers' Choice Best Luxury Hotel in Fiji. 
Nanuku is the perfect destination for intimate weddings, secret ceremonies and vow renewals; as well as the ultimate honeymoon sojourn. With award-winning dining, complimentary nanny services and a five-to-one staff-to-guest ratio Nanuku Auberge Resort offers hallmarked levels of service underpinned by legendary, warm Fijian hospitality.
Located on a 550-acre private estate with a three-kilometre sandy beach on Viti Levu Island near Pacific Harbour, Nanuku Auberge Resort takes Fiji's luxury travel category to unprecedented levels. Nanuku Auberge Resort is the first all-villa boutique resort on the main island including 37 incredibly spacious suites, villas and residences.
Nanuku Auberge Resort's unique Pacific Coast location, aka 'Fiji's Adventure Capital' presents guests with access to over 50 land and sea adventures; from romantic sunset cruises, picnics on a private sandbank, treetop dining, a private island getaway to surfing Frigates reef or diving cage-less with bull sharks.
Nanuku Auberge Resort is the proud recipient of TripAdvisor's 'Certificate of Excellence' and 'Fiji Excellence in Tourism' Awards, as well as Condé Nast Reader's Choice Award for 'Top Resort in Australia & South Pacific'.
CURRENT SPECIAL OFFER – I DO, AGAIN
Book a minimum of four (4) night's accommodation and receive a Vow Renewal Package (or a Lailai Wedding Package) complimentary – valued at $1,800 AUD.
Includes: Romantic beach ceremony, Tropical flower bouquet and buttonhole for groom, Fijian serenades, Official ceremony Minister, Certified documentation, Nanuku gift for happy couple and a romantic poolside dinner for two (2) people.
Valid until 31st July 2019 (Blackout dates; 12-28 April and 27 June-21 July 2019)
Unique options exclusive to Nanuku:
SAND BY ME
Escorted by private boat (approximately 30 minutes from Nanuku Resort) wedding guests can now enjoy a completely secluded ceremony at a sandbank affectionately known as
'Honeymoon Island'. Upon conclusion of formalities, guests can either be chaperoned to Nanuku's Private Island or to the Nanuku resort for a flawless wedding reception or for a private treetop or cliffside celebratory dinner.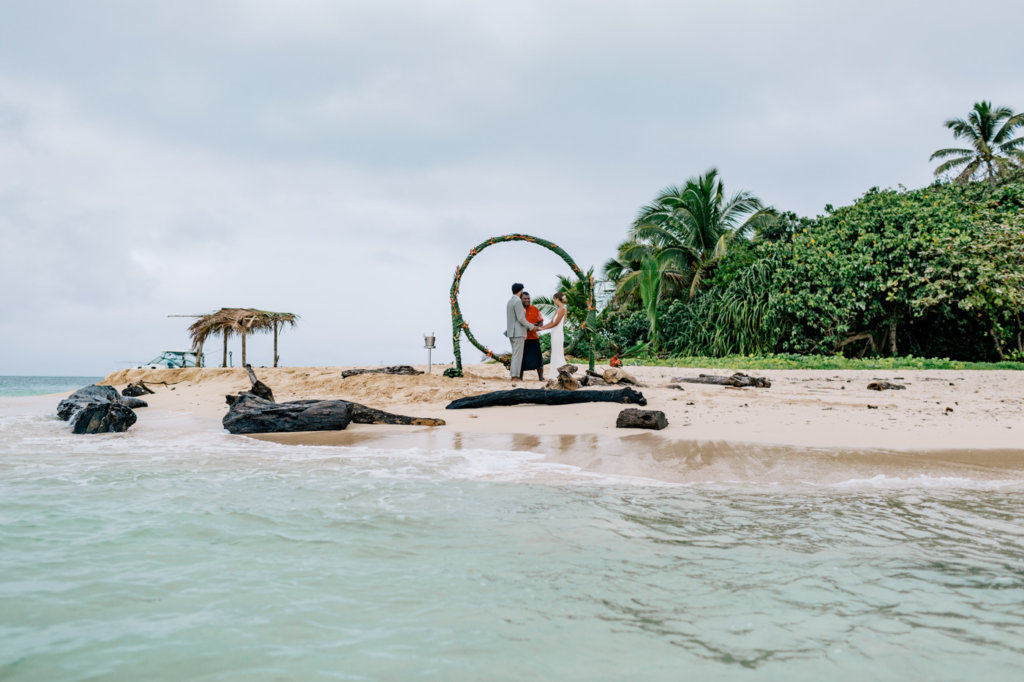 ISLAND DREAMS
Nanuku's private island (approximately 20 minutes from Nanuku Resort) offers the ultimate sanctuary for an exclusive, quiet and whimsical wedding day. Guests can enjoy an intimate ceremony with the sound of sweet ocean acoustics. Then savour a private island reception (with the option of luxury camping) or return to Nanuku Resort with their guests for animpeccable reception or a private treetop or cliffside dinner experience.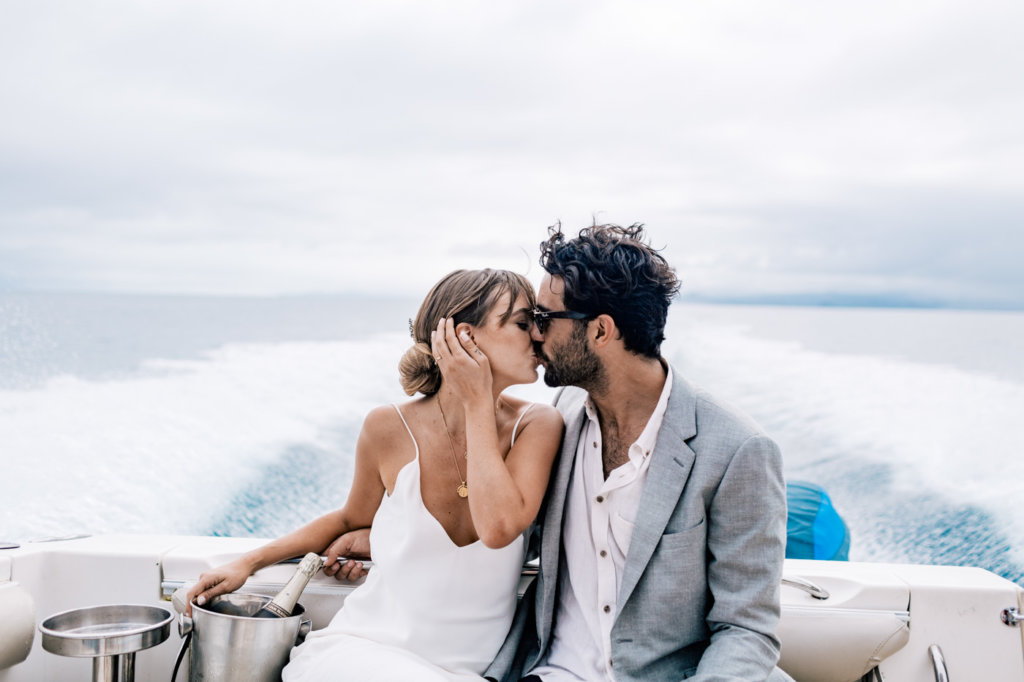 Learn More About Nanuku Auberge Resort
What does your resort/property offer to Brides & Grooms (services and experience)?
Complete peace of mind, luxury, seclusion, romance. We will do everything for you – from planning and executing your wedding ceremony and delivering a memorable wedding reception for you and your guests.
What are some of the things that make your resort/property unique?
Very private and affordable, luxurious.
Tell us about your wedding packages?
We have 2 wedding packages available – Lailai and the Nanuku Signature. We can also tailor make a wedding package for you. We also have Elopement and Renewal of Vow Packages. Get in touch and we will be happy to discuss all details with you.
What is your max capacity in terms of catering for a wedding?
We can cater up to 80 people for a wedding ceremony and reception
Do you have any recommendations for pre-wedding activities that can be arranged at your resort/property?
Loloma Day Spa for the ladies with canapés, yoga and pilates. For the guys we have golf close by and we have a fishing boat. Maybe everyone can go to our private island for a half-day trip with a BBQ and water sports.
What are the choices for the ceremony? I.e. chapels, beachfront, intimate, grand?
We have a Wedding Bure, lots of beach space, our private island or even a sand bar or a Residence overlooking the Ocean and perched at the top of a mountain
What sort of food & beverage packages are available?
We offer a range of menus from Cocktail receptions to buffets or a la carte options. Please contact us to discuss in more detail.
Top 3 tips for planning your wedding in Fiji at your resort/property:
• Plan well before you leave home and ensure you have informed us of everything.
• Don't forget to inform your guests what to bring – eg – sunscreen, hat. We do require the bride and groom to stay
with us to have the wedding and reception at Nanuku Auberge Resort Fiji.
• Lastly, relax and enjoy this very special event of your lives and leave it to us to make the magic happen.