Introducing Leezett Photography
There is no doubt the quality of wedding photographers in Fiji is of a very high standard. Leezett Photography is one of those. With their romantic in-the-moment style, they capture those unique moments in your big day, and will leave you with a wedding photography collection so stunning that you have trouble deciding which ones not to share. Leezett joins us on Bula Bride to share more with us.
Tell us about Leezett Photography and how it all started?
I founded Leezett Photography back in 2014, simply because I love what I do, documenting love stories, wedding days, couples in love. Its my passion, my heart, and my blessing. In that time I have grown Leezett Photography to be one of the most sort after Wedding Photography Studios in Fiji and in 2016, we extended our services to Australia. We have captured over 300 weddings and loved each and everyone. Our documented stories are captured mainly in Fiji, but with myself being a true blue Aussie, I also go back to Australia often to document weddings back home too.Over the past three years, I have trained an incredible team to become part of the Leezett Photography family. Their work is crazy beautiful, they love what they do, and they are with me every step of the way documenting love stories under the Leezett Photography umbrella.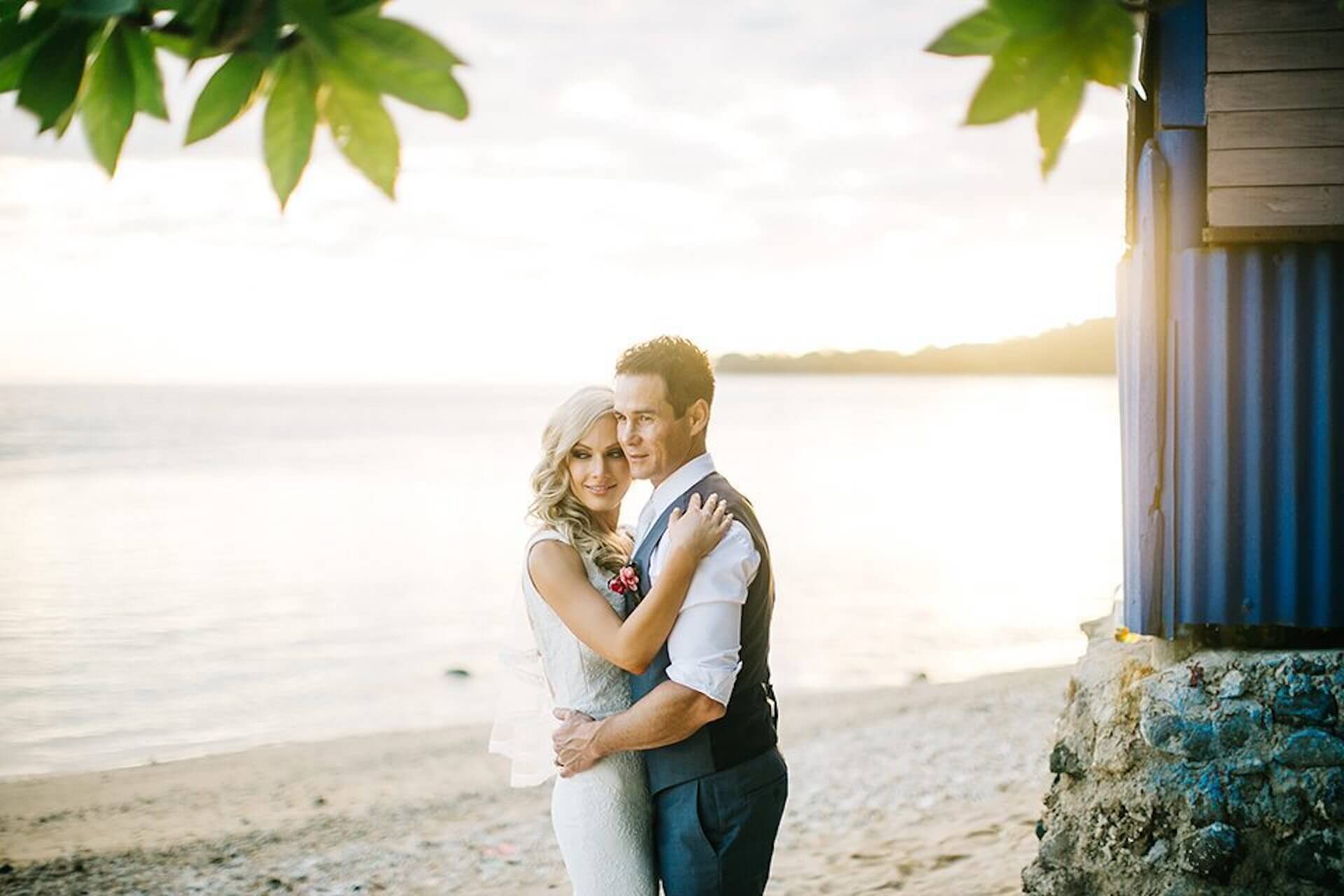 Who is apart of the Leezett Photography team and what attributes to their bring to the team?
We have a great team under the Leezett Photography Umbrella, starting with Rusila who is my primary photographer and wonderful friend. She is a very talented photographer and has created stunning images for many couples coming to Fiji to say I Do. Aggie is our office manager, she is the talent behind our office organisation. Merelita is our newest photographer who is now capturing weddings and her fresh talent is keeps us on our toes. Seva is our funny staff member that makes us all laugh but is also very down to earth. He is our photo-booth guru and is Rusila's partner on wedding days and in life also.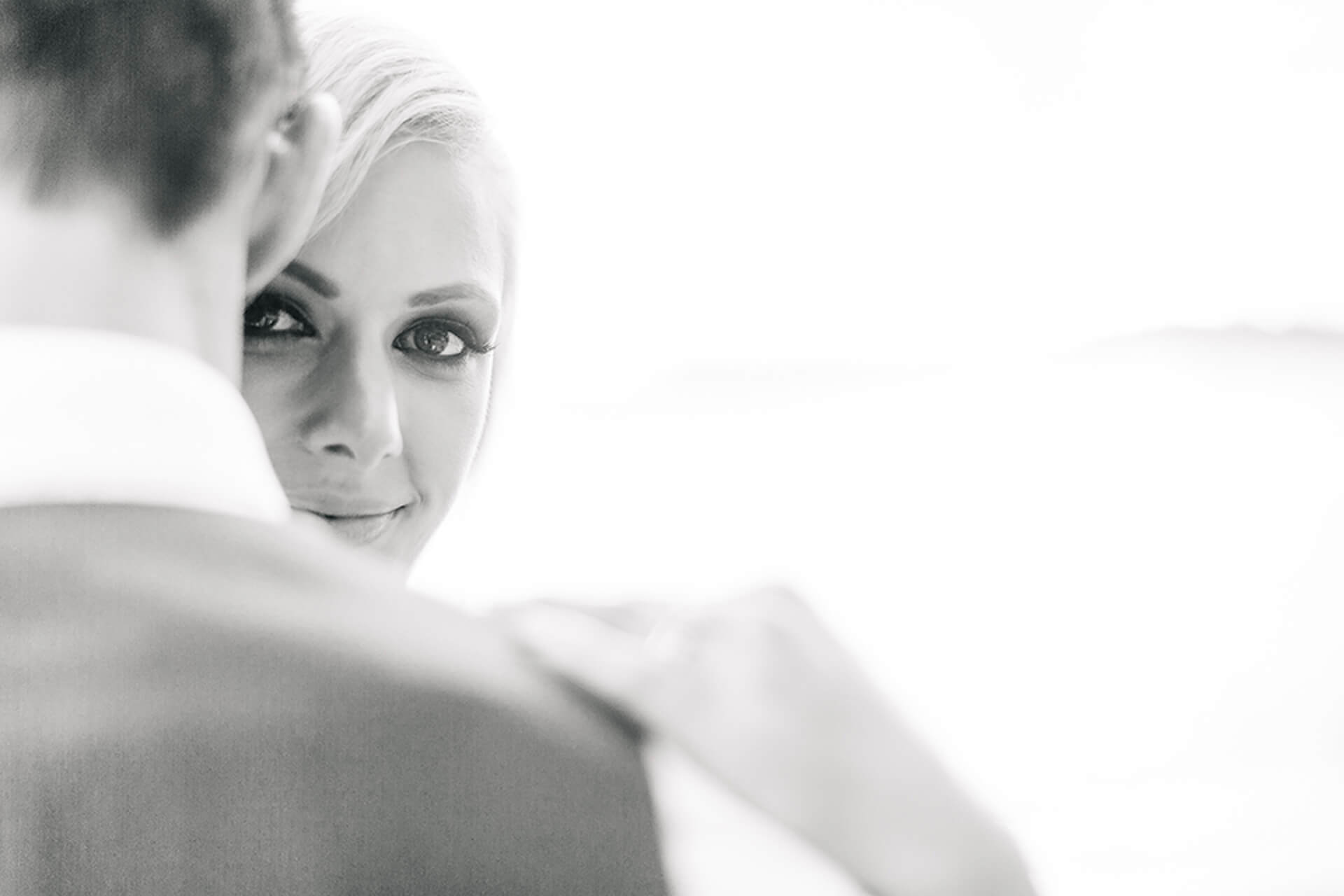 What makes Leezett Photography unique?
Leezett Photography has a unique natural style that makes us one of the most sought after photographers in Fiji. Our knowledge of the resort properties and their surrounding areas giving couples the choice to choose where they prefer their portrait images are captured. We share the journey with our couples from the first initial email to their wedding day and beyond. Our team of photographers share the same passion and we all support each other, giving our clients the best possible team of choice for their day.
Do you have a favourite location to shoot at?
Capturing couples anywhere in nature, Sandbanks, Rainforest, Coconut Groves, stunning beachs, mountain tops. We love it all. What is so wonderful in Fiji is even in Resorts, you are surrounded by nature and its never that far away.
What is your favourite moment you have seen at a wedding?
Our favourite moments are always that look a bride has when she is finally dressed and its starting to get real, the moment when a soon to be husband watches his beautiful bride walk toward him and the speeches, their is always a laugh or few, but with regards to a particular favourite moment, there was one wedding that was very special. Our beautiful brides Dad was diagnosed with terminal cancer and was able to make the trip to Fiji to walk his stunning daughter down the isle. This bigger than life man walked his daughter down the isle and stood so incredibly proud and watched on as his daughter became a wife. He passed away not long after and for me to capture such special moments for this beautiful family is something I will never forget.
What tips can you give couples for picking a wedding photographer in Fiji?
Fall in love with a photographers style, connect with them and trust them. You need to 100% love your photographers style of photography and let them do what they do best. Choose a photographer with a great reputation, that will turn up, capture your day perfectly and then deliver images as promised. Your photographer will be the person with you for most of your day, so take some time to skype and get to know your photographers personality to ensure you found your perfect fit.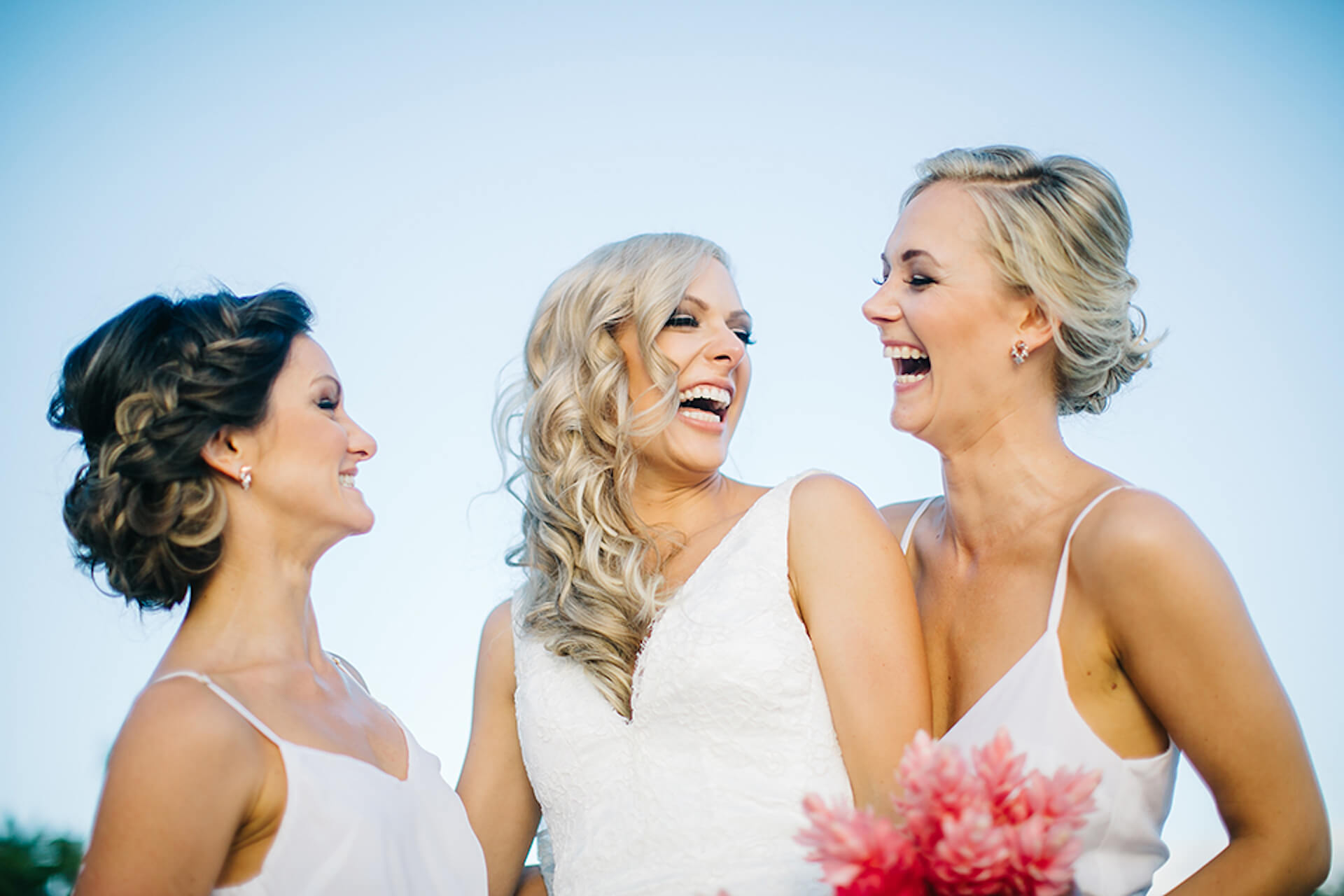 Any tips for on the day?
Enjoy it and savour every moment. The day begins slowly then all of a sudden you are getting dressed, then married and then about to walk into your reception. The day is a whirl wind full of wonderful moments that will become memories. Enjoy as much as you can.
What do you love most about Fiji Weddings?
We love how family and friends from all around the world come together to celebrate a couples love and new union
What is your MUST visit destination in Fiji?
A personal favourite is Sabeto Mud Pools. We love that you get to see some of the real Fiji, experience the natural mud pool, and see the stunning country side.
You can contact Leezett Photography through their vendor listing here.
IN THE KNOW
Who Did They Use?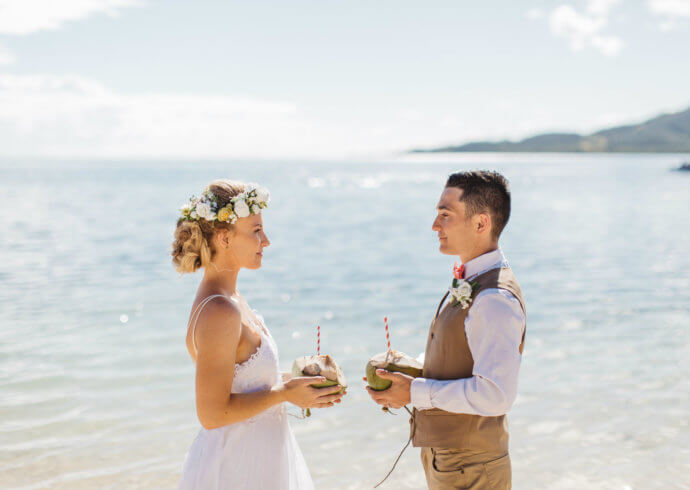 Fiji Wedding Photographers
Leezett Photography/Productions
Read More