Gabrielle & Jason
When I started chatting to Gabrielle about her wedding feature, I was immediately drawn to all the creative couple shots that made up part of her gorgeous wedding collection. There were so many shots captured in different locations, different lighting, and all of them gorgeous – I'm sure Gabrielle will have trouble narrowing down what to print and frame.
And then at the very end of the photos – an intriguing set of pictures caught my eye! I absolutely had to ask more. Definitely a first for Bula Bride!
Keep reading to see Gabrielle's gorgeous day with a twist at the end.
We met back in 2010 at a friend's 18th birthday party. The party had an 80's theme, so we were looking rather groovy, dancing the night away we crossed paths and haven't looked back since.
The Bride Wore
'Cinzia' Gown by Watters. Purchased from Marry Me Bridal, Mosman.
The Bridesmaids Wore
Navy dresses by Shona Joy
The Flower Girl Wore
White dress from Myers
I was stressed at the start with the thought of never seeing the location in real life prior to booking but I let the stress & worry go and put my trust in the Outrigger's wedding team and they were just great! They pretty much did everything and more!
It was stress free, easy & they made my day everything I imagined.
We got married at Chapel Bure Ni Loloma at the Outrigger Resort, Fiji. The Outrigger provided all décor. The theme was rustic with hessian and white bows around the chairs. With green floral tripods at the altar. We had fake bouquets which a florist back home made & we took over with us.
They were a combination of peonies, roses, fern, queen anne, string of pearls, succulents and gum nuts.
We wrote our own vows, they were short & sweet and captured our relationship just perfectly.
My advise for brides planning their wedding is let go & have trust in your wedding planner/ team. I did, and it was a breeze.
Don't stress about the small things. Definitely invest in a great photographer that makes you comfortable & captures every aspect of your day, because once that day is over you hope you have a photo of everything to look back on. Be happy, smile and enjoy every second of your day because believe me it's the quickest day you will ever have.
One of the highlights of the day was our photographer found the most perfect photo location just a 5min buggy drive from the resort. It was at sunset, overlooking the hills one way & the ocean the other. It was just the three of us & it was just breathtaking!
Our reception was at Vahavu Restaurant at the Outrigger Resort, Fiji.
All our decorations were provided & setup by Grace Creations in Fiji. They provided the centrepieces, table numbers, fairy lights, the big 'LOVE' sign & little cute signs on the Bride & Grooms chair.
THE MENU
We had a traditional 'Lovo' Buffet. All our guests loved the food! And the dessert table was to die for.
THE CAKE
Was also provided by The Outrigger. We provided our own cake topper which said 'Always & Forever' purchased from Etsy & the fake flowers to match the bouquets.
Editors note: And for the finale – I just had to ask about the dance! I've never seen a shirtless groom doing a bridal waltz!!
Gabrielle: – We ended our night on a high when we did a new take on the bridal waltz, getting dance lessons to perfect it. We started out slow with a 'Thinking Out Loud' by Ed Sheeran, and then mid-way through we broke out into 'Pony' by Ginuwine, with my Hubby doing his own version of Magic Mike, with a little strip tease. Our guests were so surprised, they were all cheering, clapping along & laughing, it was such a funny ending to our night everyone left with a smile on their faces. A memory that will truly last forever.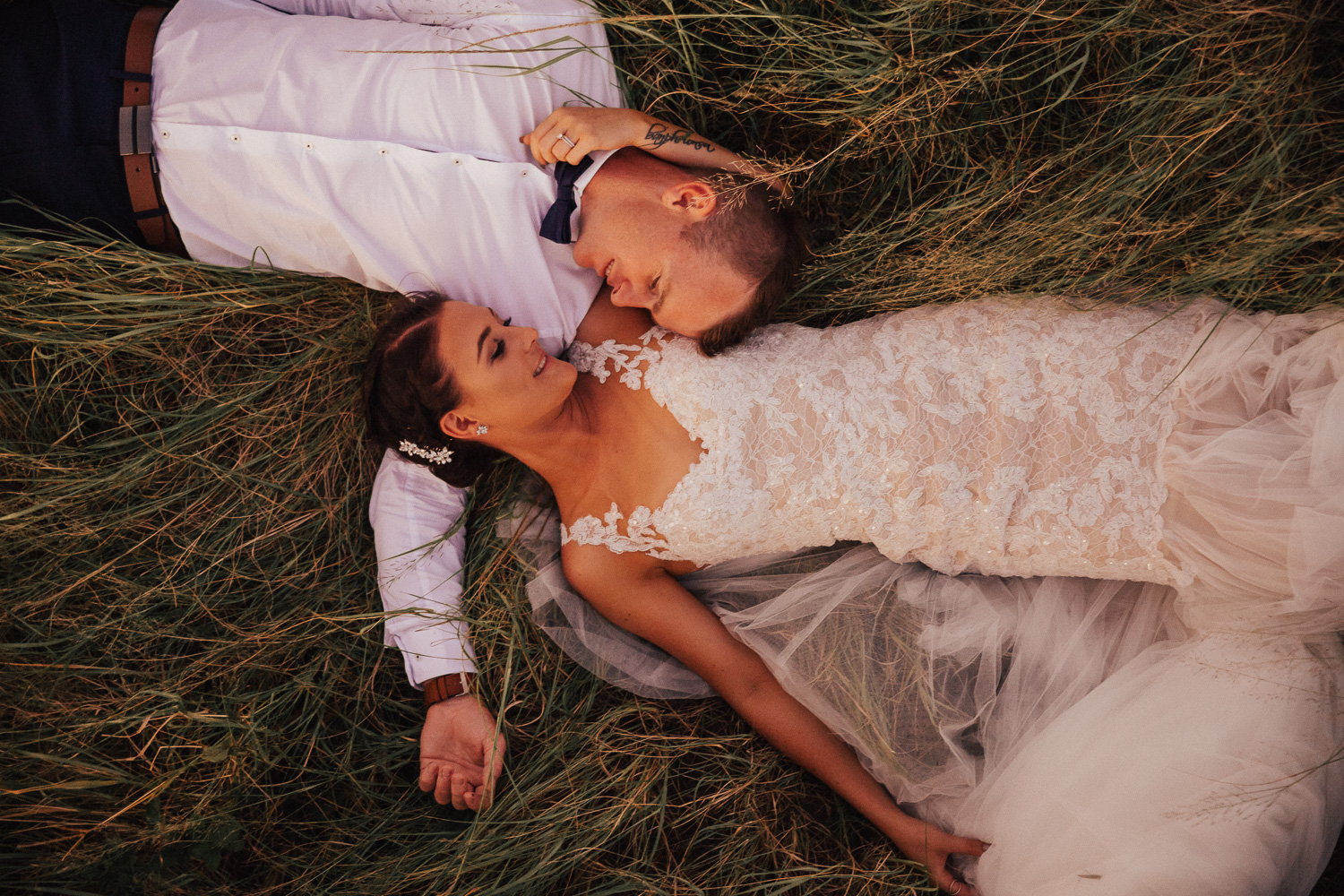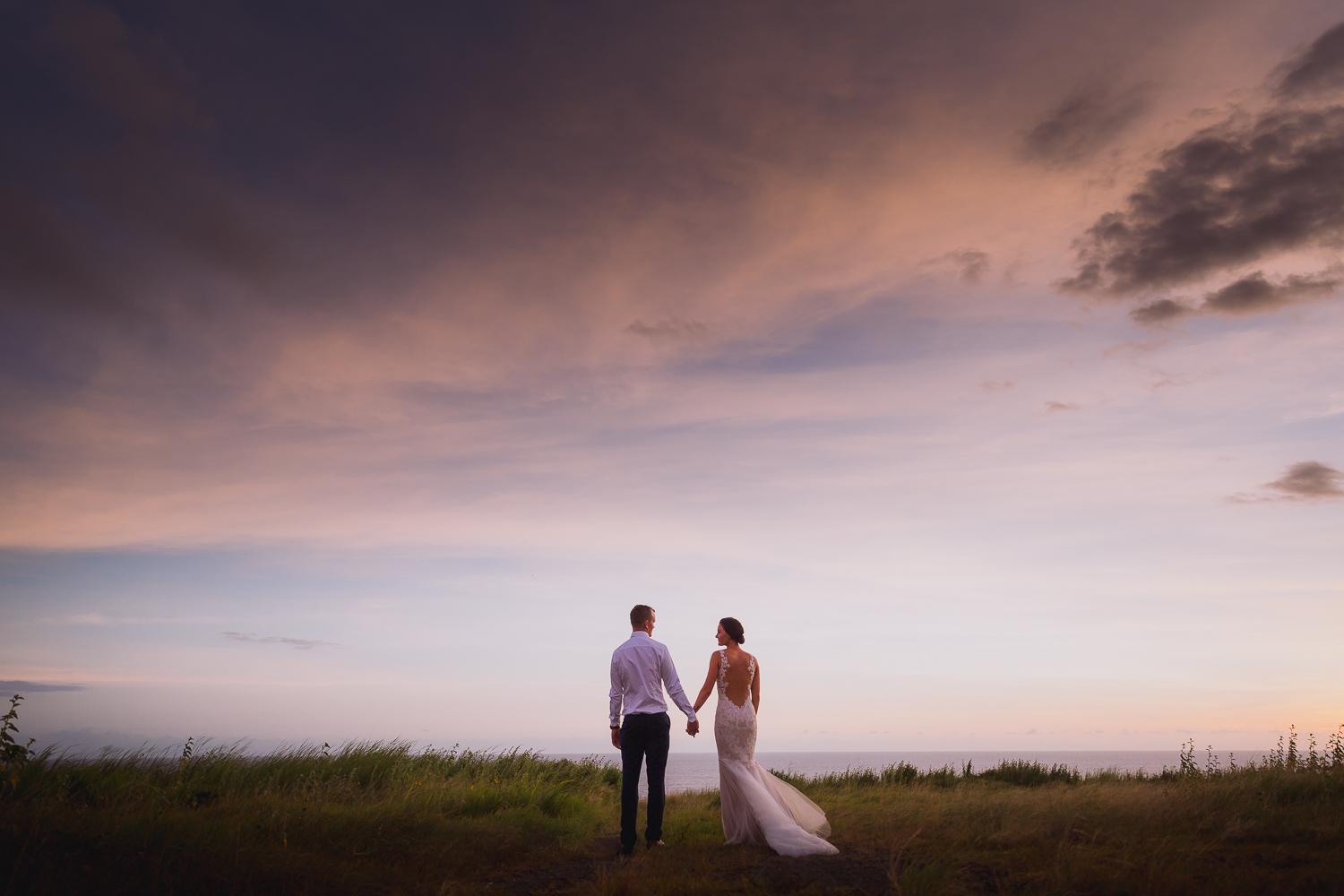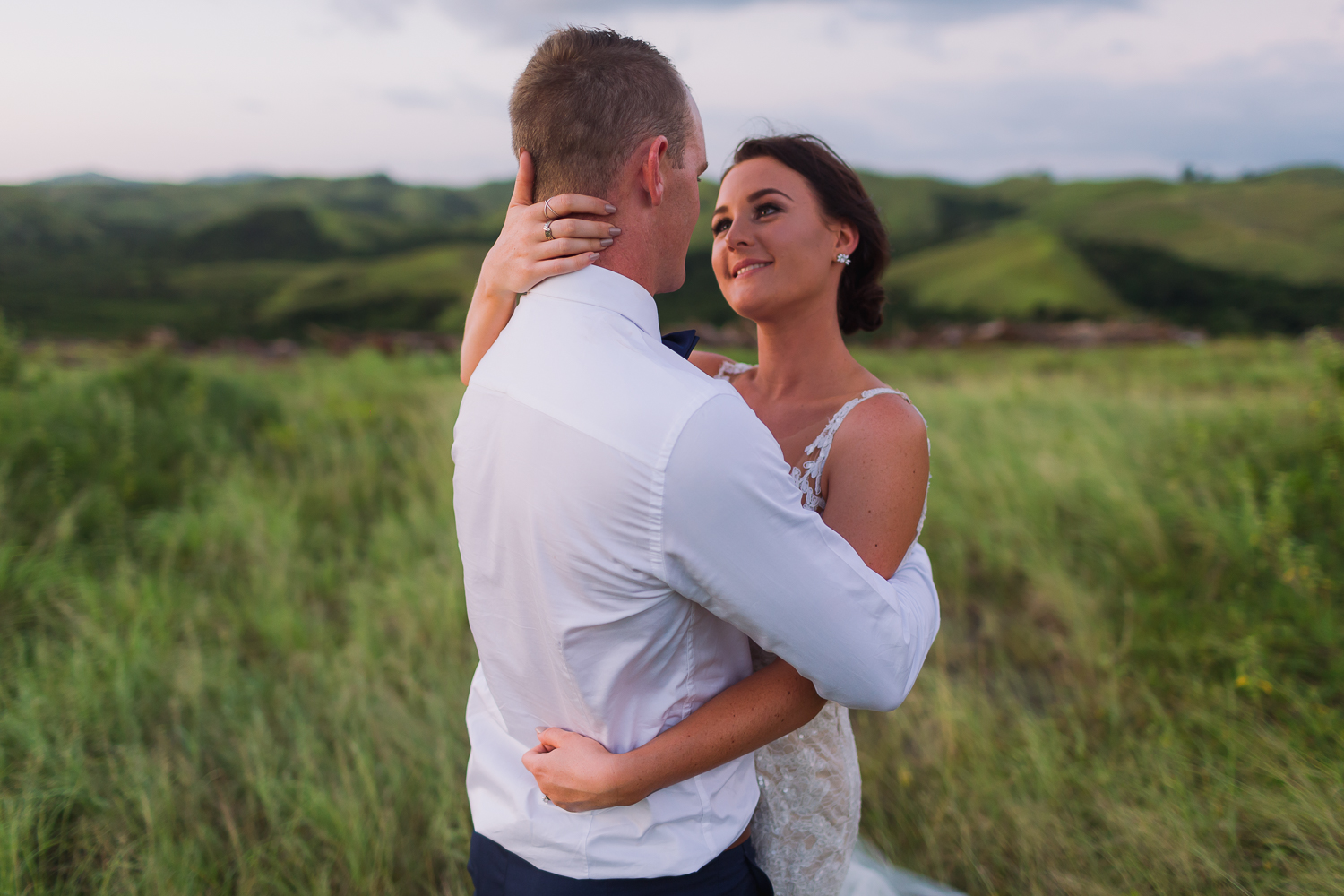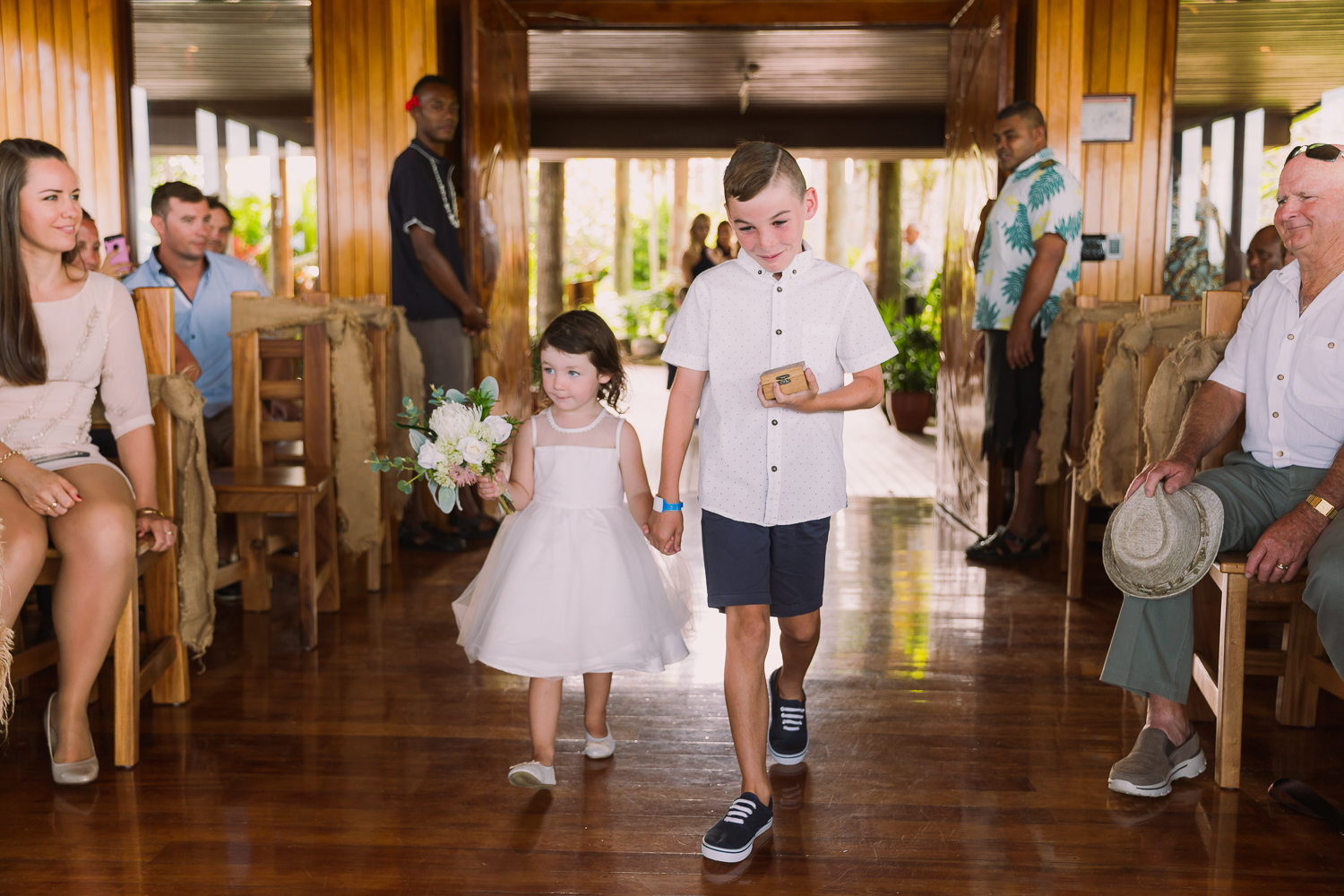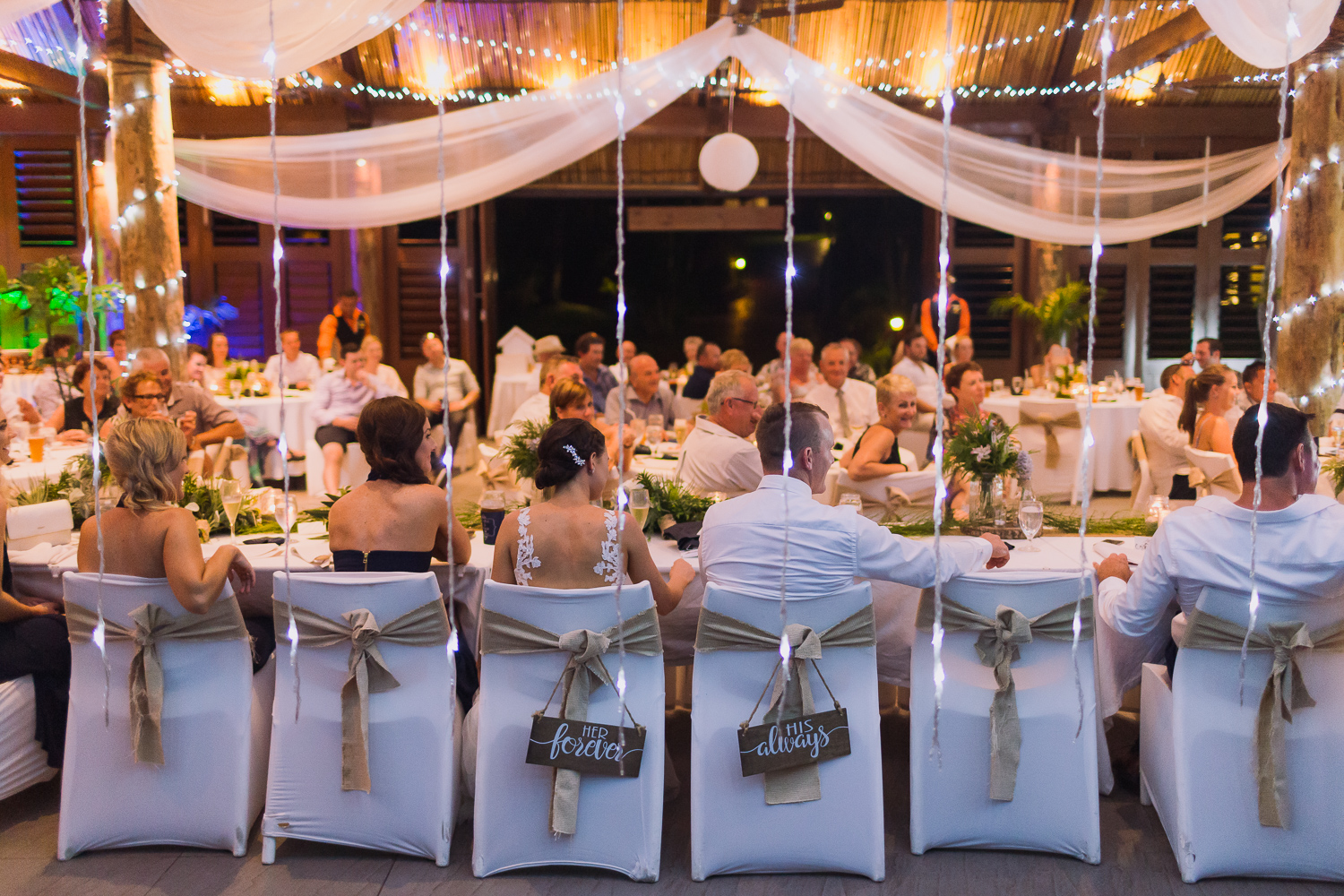 IN THE KNOW
Who Did They Use?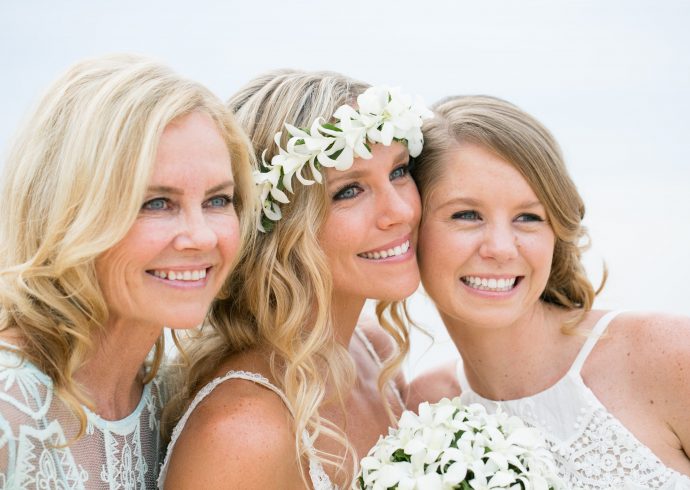 Hair & Make Up
Totoka Hair & Make Up Fiji
Read More