When Freddie Met Lilly – Easton Collection
When Freddie met Lilly is an exclusive Bridal and evening wear label in the heart of Brisbane, Australia; launched in 2012 by Fashion Designer Vanessa Hoe.
After working for 21 years in the Australian Fashion industry, Vanessa saw an opening in Boutique Bridal, and sought to deliver an individualistic bridal experience to her clientele. An experience at When Freddie met Lilly extends luxury comfort, and privacy to clients, with a focus on one on one customer service – all within a stylish architecturally designed studio.
We take a look at their latest collection and inspire you with some beautiful designs we think are just perfect for a Fiji wedding.
Our model wears the "Emmett" gown
When Freddie met Lilly create distinctive evening and bridal designs which celebrate women as beautiful spectacles. A When Freddie met Lilly gown is timeless, with designs that fuse high fashion red carpet, old hollywood style and silhouettes from the worlds of Ancient Greece and Rome. They are modernised with current cuts and colour trends, but seek to be a bespoke piece for the wearer.
Our model wears the "Eliska" gown

All fabrics are internationally sourced, with focus on utilising European laces, pure silks and romantic floaty fabrics such as chiffon and kabeya tulle. At When Freddie met Lilly, we endeavour to deliver custom design for our client's weekly, but formally release two Evening and Bridal collections twice annually. We have a successful and fast turnover rate, and Clients are offered made to measure and international sizing options.
Our model wears the "Eden" gown & Eden skirt
When Freddie met Lilly's latest Collection, Easton, pairs our classic laces with some new, bohemian motif laces perfect for beach and resort weddings. This collection features a strong focus on subtle, opulent embellishment and the same stunning silhouettes that all When Freddie met Lilly gowns embody.
Our models wear the "Erin" gown with a Made to Measure suit
For your special day or exclusive event, contact When Freddie met Lilly.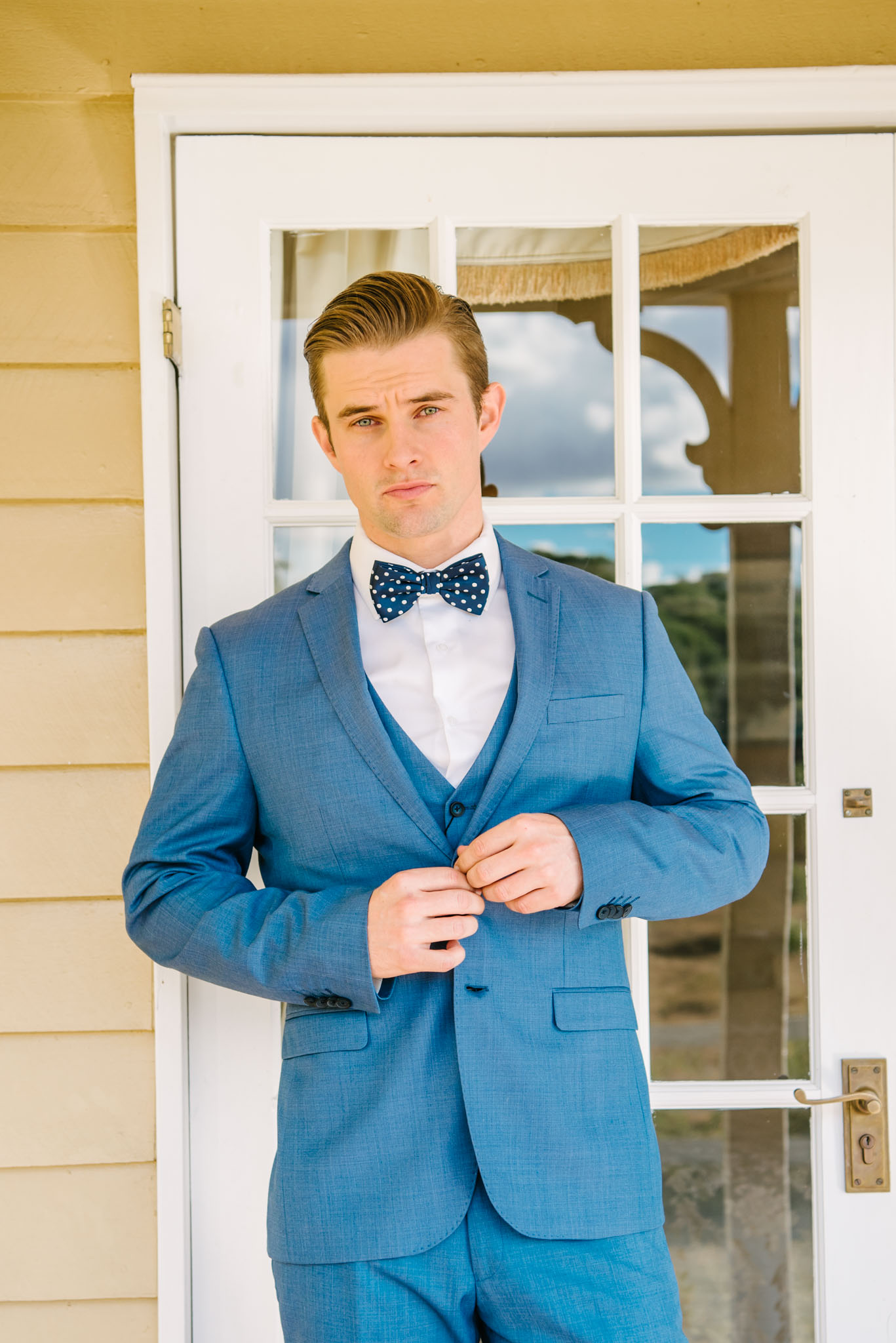 Our models wear the "Empress" gown (bridal), "Chiara" & "Anastasia" sequin gowns
Whether you are a bride, high profile celebrity, off to prom or a stylish individual attending a special occasion, When Freddie Met Lilly has the perfect attire for you!
Our models wear the "Daniella" gown (full lace gown) and the "Essie" gown (rose gold beaded)