How to plan a BIG destination wedding
So you thought getting married in Fiji might mean a small group of 20 to 30 people coming to celebrate your wedding day, but you got your RSVP's back and they all said YES! If you suddenly find yourself planning a destination wedding for 70+ and are feeling panicked, you are not alone.We often hear from Fiji Brides-to-be being in this situation, and we get emails like this one…..
"Help! My fiancé and I are trying to plan our dream destination wedding with our own personal style but without going bankrupt. Our issue is we have a large invitee list of over 200 people (HUGE families). We obviously know and hope not all 200 can make it, however it is highly likely we will have 100+. Can anyone in Fiji cope with these numbers? Has anyone else planned a destination wedding that they were able to accommodate a large group for? We are open to different ideas on how to manage our wedding; we never thought it would be this big! Thanks in advance for the help!"
In this blog we will explore a few ideas on how to keep the planning under control when the group is big, and enlist some advice from one of our Vendors The Pearl Resort, Spa and Golf Course who deal with large wedding groups and events on a regular basis.
Resort photos: The Pearl
Wedding images: Island Encounters Photography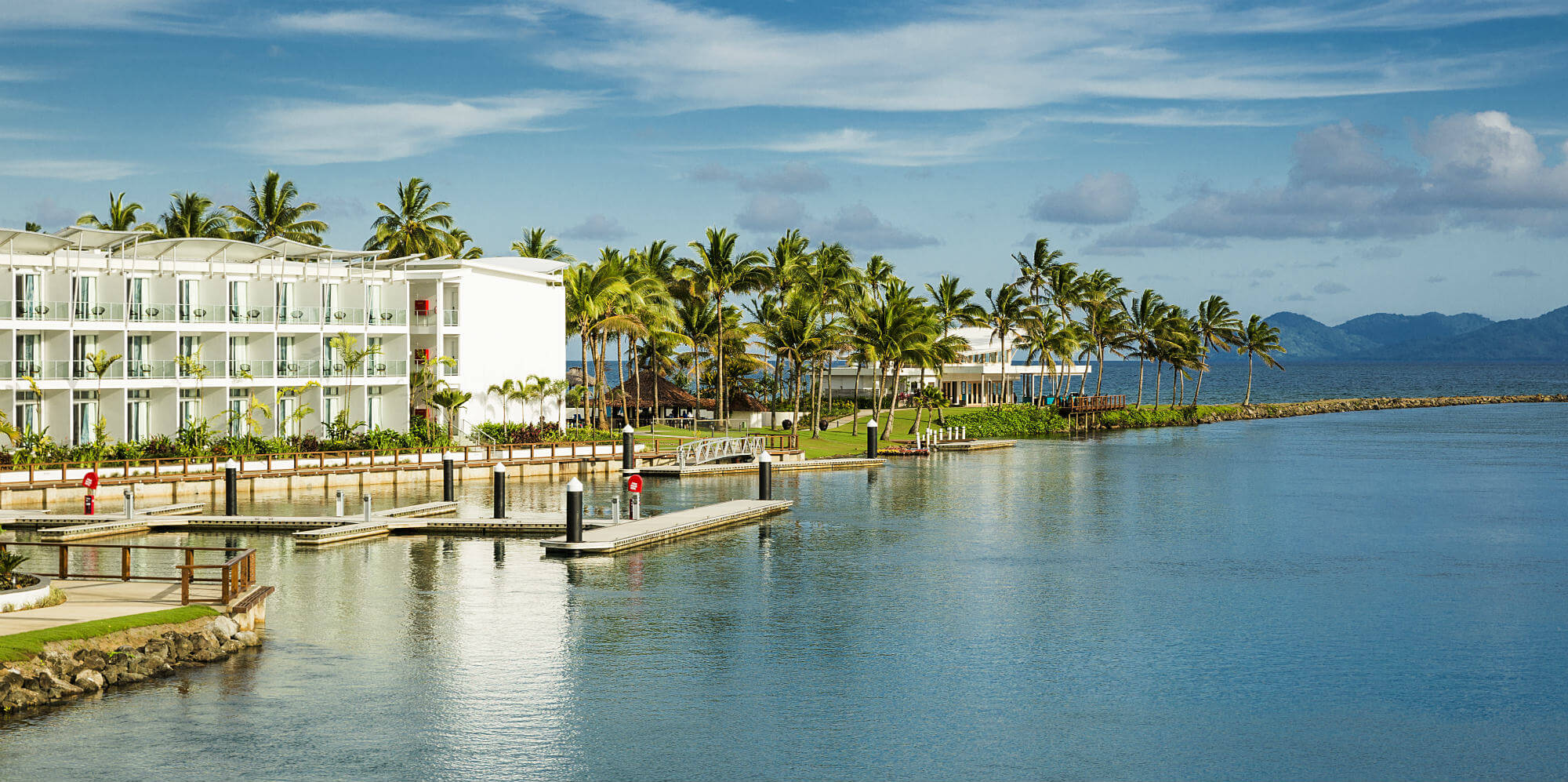 First things first, where do I start?
Throwing a destination wedding means you're in for a fabulous time and can basically enjoy a two-for one wedding and honeymoon. But, before you jet off to Fiji to marry your love, you have some important details to consider as you start planning your celebrations.
1. Choose a suitable location
Keep in mind that your destination must have all of the resources you need; that beautiful remote resort won't work if it can't accommodate all your guests.
Bula Bride: What facilities should a bride and groom consider when choosing a venue suitable for a large group? Are there any specific things that would be helpful for them to check that can be provided?
The Pearl: Considering all your guests needs is a big task however choosing the right property can be a huge advantage went it comes to making sure your wedding group will have an amazing time. A location like The Pearl Resort, Spa and Golf Course which is located in the heart of the 'Adventure Capital of Fiji 'has activities for all ages and budgets so there will be fun for all. The best part is it offers the best of both worlds with island feeling but with mainland convenience. Being conveniently located on the main island of Viti Levu means easy travel arrangements can be made to the resort no matter what time of day.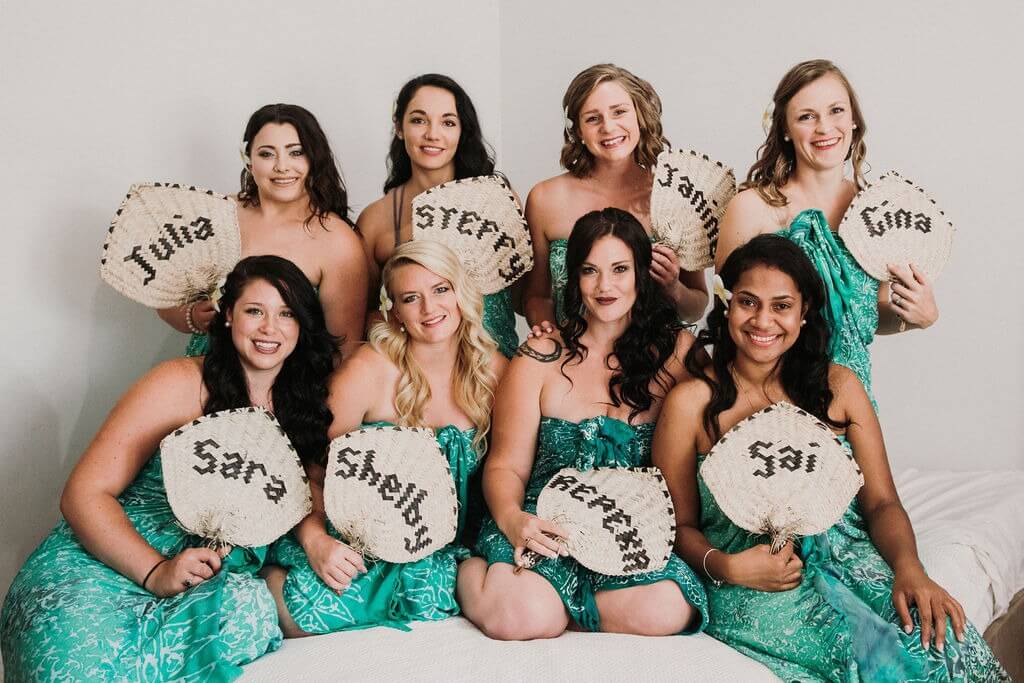 2. Notify your guests well in advance & get RSVP's early
This is one of the most important destination wedding tips. It's important to give your nearest and dearest have plenty of time to calculate if they can afford the cost of traveling to your ceremony and reception and to ensure that they can book into your resort of choice, or a similar location.
Bula Bride: How do you manage large group bookings? Do you try and allocate groups to similar locations in the resort? Are there deals unique to the group guests can take advantage of?
The Pearl: Our team ensures that wedding groups are enjoying a preferred rate and room allocation. Weddings are a wonderful occasion for your loved ones to come together and to celebrate.
3. Embrace the tropical setting to save money
With a gorgeous backdrop of ocean, trees and sand, weddings in Fiji are naturally beautiful. Slash your décor budget by incorporating local blooms — Fiji has amazing flora and fauna — and utilise any décor available from the resort. With a lot of people to cater for, serve local specialties at the reception (including local beverages) to keep down catering costs. Perhaps consider a buffet style meal if your guest list is over 100, this will not only be more affordable but is usually easier on the restaurant and getting big groups fed fast.
Bula Bride: OK, so in your experience, what is the best way of feeding large groups of people? Are plated meals still an option? How are you best to keep an entire group happy with food and beverage?
The Pearl: Meeting every guests dietary needs can be a difficult task. Buffets are a great option to ensure everyone enjoys a delicious meal. They are also a good choice for the more budget conscious. Catering for large groups can be as casual or as glamorous as you would like it to be, from a BBQ to a plated dinner. The choice is yours.
4. Consider your guests budget
Try to put everyone in one reasonably affordable hotel or with a range of room categories to suit multiple budgets. If price is an issue, check if there is a less expensive spot 10 minutes away — 15 tops, close enough for a cheap taxi. And don't set your date until you're sure there's room availability for everyone – you may need to book quite far in advance!
Bula Bride: When dealing with that many guests there is sure to be a range of budget variations. How does the resort cater for guests that want cost effective accommodation vs those that are looking to have a bit of luxury on their holiday? What kind of room category do you recommend that the bride and groom consider?
The Pearl: Wedding parties are offered preferential rates and complimentary upgrades were possible. The Pearl Resort, Spa & Golf Course offers a variety of options from family rooms to penthouse suites.
The Penthouse Suites are a wonderful treat and a stunning back drop for photos on the big day. The bride and groom also enjoy a complimentary wedding turn down with a small gift and decorations.
5. Hire a wedding planner or make sure the resort has a great in-house team

If it all gets too much, make sure to find a planner or coordinator that specializes in destination weddings. This way, instead of spending hours on phone calls trying to communicate what you are after or making executive decisions about flowers and ceremony site from miles away, you have an expert to take care of it all for you. Or, if a planner isn't in your budget, look for a resort with a strong on-site coordinator.
Bula Bride: Is it an option for Brides to work with an external planner? Do you also have staff on site that can help with the requirements for extra large weddings? What is the best way to ensure everything goes to plan?
The Pearl: Our dedicated weddings team has all areas covered and will be with you from the planning stage to the big day and beyond. The more information we have the better we can plan and even anticipate what you and your wedding party may need.
6. Visit in advance
Ideally, you'd see your venue once before booking so plan a pre-visit to Fiji. If a pre-wedding trip is not possible, arrive at least three days early to make those final decisions on site, complete your legal paperwork and do a hair and makeup trial.
Bula Bride: In the day/s leading up to the wedding, what do you recommend brides run through with their wedding co-coordinator?
The Pearl: The day prior to 'the big day' is a perfect opportunity to finalize the finer details such as seating charts, dietary requirements, cake cutting, music, drinks and of course photography and videography. The more you can discuss prior the more the bride and groom can look forward to their wedding day with peace of mind and enjoy the beautiful backdrop and peace of our little island home. Our team will ensure your day is truly YOUR day and will take care of all the important bits and pieces.
7. Budget for your vendors
Fiji has the distinct advantage that almost all types of great quality wedding vendors are available within Fiji, which will help you save significantly on travel expenses. Book local experts! Additionally many of the resorts offer great in-house options, so explore your choices with them if you need to save on additional cost.
Bula Bride: What are the core services that you can cater for in-house and would recommend your team take care of? What are the Vendors that often come in to provide additional expertise?
The Pearl: The team at The Pearl Resort, Spa & Golf Course offers full wedding services including venue hire, decorations and flowers, catering, accommodation, spa services and amazing activities all with no hidden costs.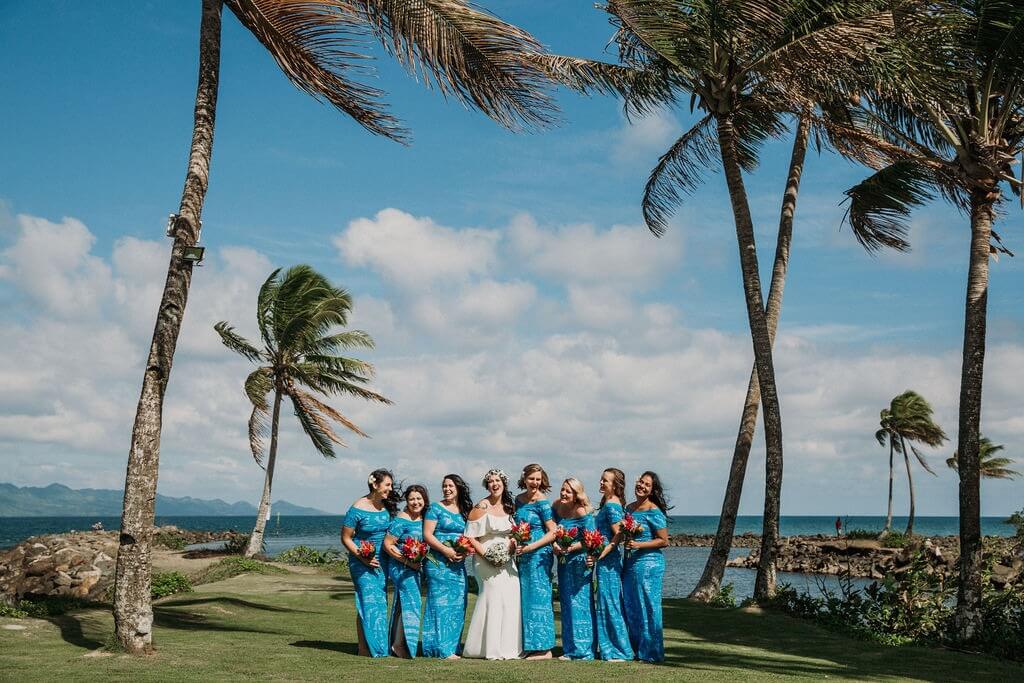 Planning a large destination wedding in Fiji will still inevitably be cheaper in most instances than in NZ and Australia, so cost-wise you are almost always winning. Just be sure to stay on top of your overall organisation or hire an expert to assist!
Happy wedding planning xx
//