Best hairstyles for a tropical climate
Hair & Make Up is undoubtedly one of the most important things brides want to get right on their wedding day. Most brides have a vision of what they are going to look like and spend time in pre-wedding preparation to look as good as they can for their special day.
With a good portion of brides getting married in Fiji coming from overseas, the climate can be very different to what you are used to back home. Particularly in the summer months (as early as November and as late as April), Fiji can be extremely humid and often wet. Whatever the month, it pays to think through your wedding day hairstyle carefully for the best result.
We catch up with one of Fiji's leading Hair & Make Up Artists, Lydia Whippy from Totoka Hair & Make Up to get her top tips on great hair for your Fiji wedding day:
Human hair is extremely sensitive to humidity—the moisture in a humid climate can get in to your hair and once it does, hair will revert to its natural shape. This means straight hair goes wavy and for curly hair, humidity turns it frizzy or even curlier. Taming the frizz can be a big job!
So with humidity and our locks not being besties, we'll be honest and tell you it's nearly impossible to tame the mane during warm weather in the Fiji summer months. While wearing your hair down is possible in the lower-humidity winter months, humidity and sweat is almost guaranteed to make your curls flop over summer.
Here are a few pointers on prepping your hair for your wedding day and some recommended styles if you are getting married in the warmer months (or if your hair hates humidity):
• Wash your hair the night before the wedding so that your hairstylist can work with clean fresh hair that is completely dry.
• While hair is damp, add a lightweight oil to your hair to help control frizz. Blowdry your hair in a downwards direction to keep the cuticle smooth. Make sure it is COMPLETELY dry before you step out into hot, humid, and/or rainy weather, no questions – it needs to be 100% dry.
• If you really want to give yourself the best chance at success, spray on a humidity-resistant thermal protection spray and lightly straighten your hair after blowdrying.
Photos by Anais Chaine
Hairstyles that work well in humidity:
High bun/low bun:
Pop your hair up high, because keeping it off your neck is a good thing. This works well for those with natural curls and those wanting to go sleek. Gel can be added for extra hold. Alternatively a low bun is a great alternative for a classic style.
Images: K Thorpe Photography
Braided Headband:
We love this option because you could still wear your hair partly down, but the hair around your face is pulled back, so there's no need to worry about sweaty strands all day. Twist hair down to the side, as shoulders are generally cooler than your back. Alternatively keep all of it up in a low bun either to the back or off to one side to keep your neck cool.
Photos: Brady Dyer
Messy (or tidy) Pony:
Another good one for getting hair off your neck is a classic pony. Give your tresses a slight tease or add a hairpiece for extra length. You won't regret wearing your hair up and during the hot months having your hair off your neck will keep you sweat-free.
Images: Lia & Stu
Fishtail Braid:
Try a side fishtail braid for a romantic modern look. This looks great with a boho dress or modern crochet or lace dress.
Images: Totoka Hair & Make Up
Other advice
Remember, wispy tendrils might look pretty in your cool, air conditioned room, but once outside these can drop flat. Wind will also affect your style, it's like putting a blow drier on hair once it is styled, so be wary of your choice on a windy day.
Ask your stylists professional opinion on whether they think a style will hold on your hair and take their recommendations!
During the cooler months of May-October, wearing your hair down in most cases will be fine. However you still need to understand your own hair type – hair that doesn't usually hold curl well will not hold it any better in Fiji. We definitely recommend a trial 1-2 days in advance of your wedding to test our how your style holds.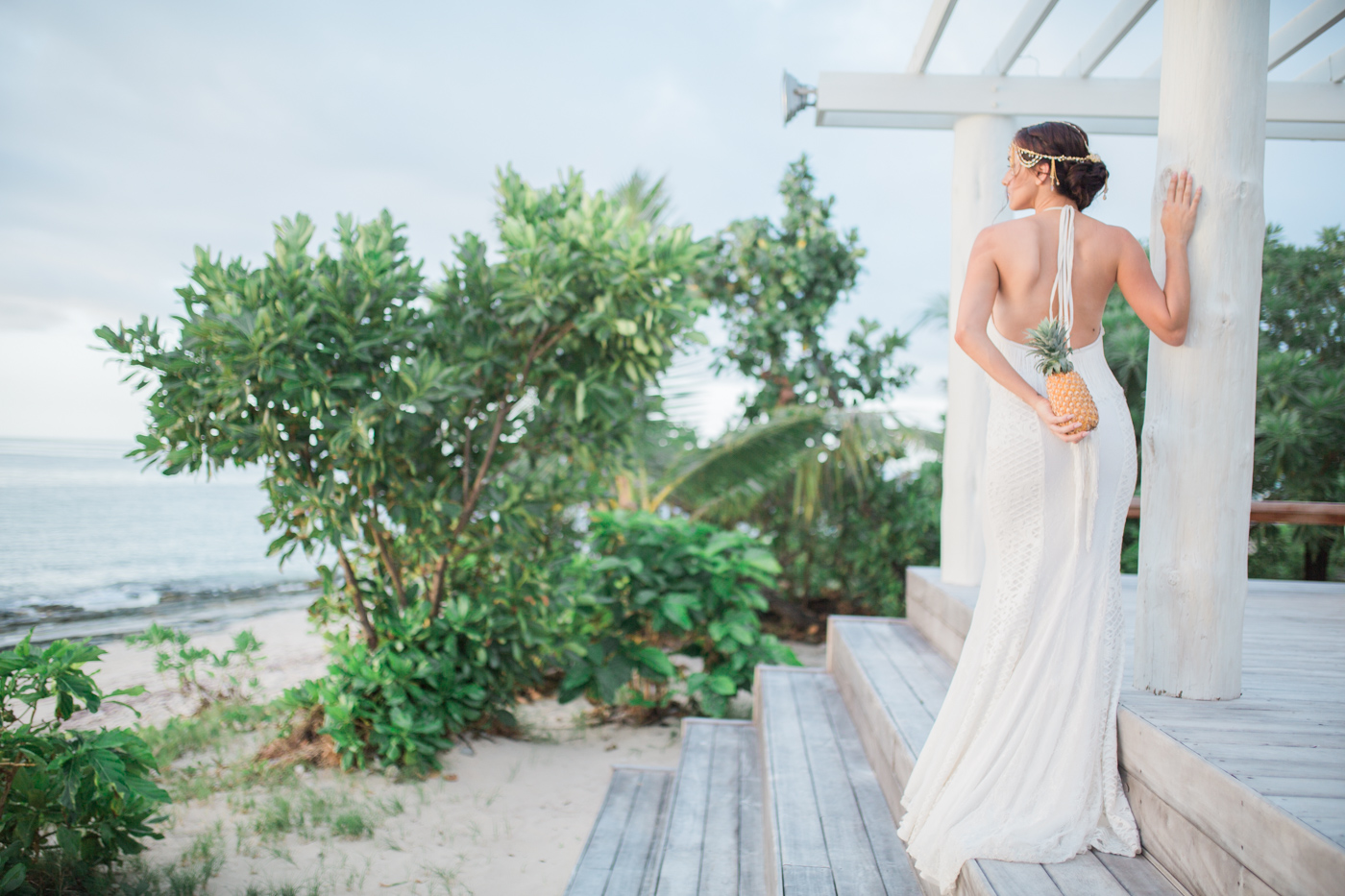 IN THE KNOW
Who Did They Use?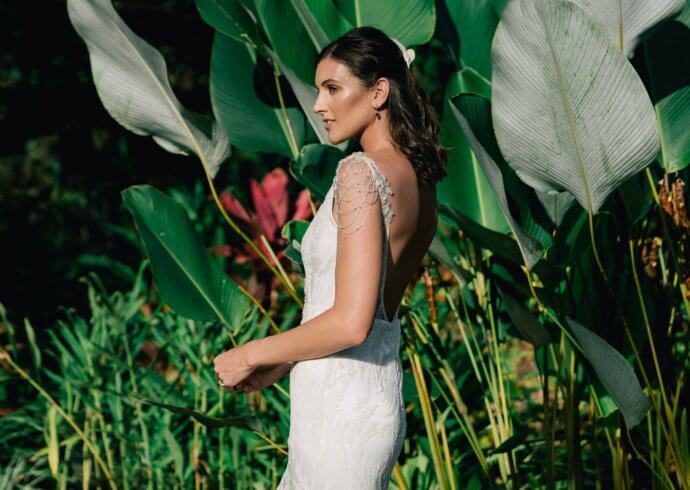 Hair & Make Up
Totoka Hair & Make Up Fiji
Read More