From engaged to MARRIED in Fiji // Paloma's wedding blog.
BEHIND THE SCENES: PLANNING A FIJI WEDDING
Guys we are so excited to bring you this feature!! We have been wanting to write about a wedding journey from getting engaged all the way through to getting married in Fiji and we now have the honour to introduce Paloma and her Fiancé Jeremy to you who will be sharing their story.
Every month we are going to check in with Paloma & Jeremy and see how they are getting on with their wedding planning; where they are at, how they are feeling, and watch the excitement build all the way through to their wedding which we hope to be at live… at least hiding in the palm trees, shedding a tear and watching them say I Do in our beautiful Fiji!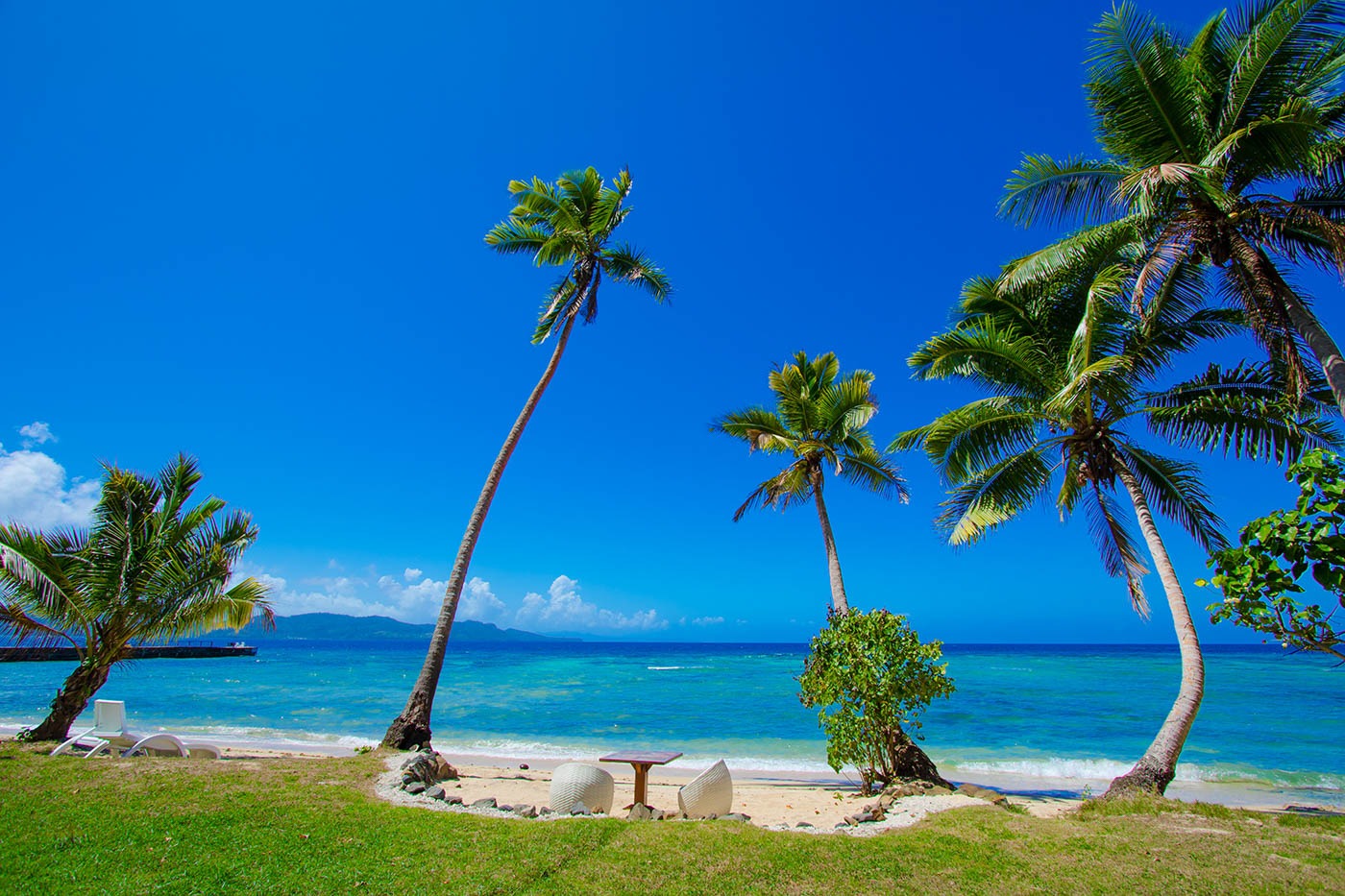 APRIL 2019 – 1 YEAR, 4 MONTHS TO GO

Hello Paloma & Jeremy!
Tell us a little bit about you guys! What's your couple story?
Jeremy and I met 6 years ago now through mutual friends back in my home town of Perth, WA. I thought he was so handsome I was too nervous to eat anything on our first date which at the time was super awkward, but we laugh about it now. We both shared an interest in camping, 4DWing, laying out by the beach and a big love for Summer weather which made it easy for us to get along.
Jeremy is originally from New Zealand and moved to Perth for the beautiful weather and to play rugby, he is the most kind hearted person I know, he is softly spoken, chilled out and is very talented in his trade (Builder). I am a little louder and less patient (I guess opposites do attract haha), I am a Project Manager with an interest in design whether it be in textiles or interior. We have a beautiful baby girl (4.5 months old) named Harriet Hollie Corliss, she
was born at 12:01 Christmas day, the best present ever. Our wedding day will be extra special because of her, we cannot wait!
When did you start thinking about Fiji? Why is that where you'd like to get married?
After moving from my hometown of Perth to Jeremy's hometown in Auckland, New Zealand, it was hard for me to choose between the two countries. Seeing as we got engaged in Bora Bora Tahiti (we obviously love island life), Fiji became a destination for us that we started considering. In addition to me having been born in Suva, and my parents being from small islands off Fiji combined with Jeremy's love for fishing and surfing and the laid back atmosphere, Fiji became even more perfect for our special day.
So far, what things have you started planning, what is organised, what are you thinking about doing next?
Currently I am trying to confirm a wedding date (looking at August 29th 2020) and venue. I have been speaking with wedding planners to get an idea of what to expect when getting married in Fiji weighing up pros and cons from a planning perspective, as well I have joined a Facebook group chat where I have been reading other brides recommendations/experiences as well regularly following blogs like Bula Bride which have been very helpful.
I had my eye on the InterContinental Fiji for a while now, the resort looks amazing and the beach also but unfortunately
the price is out of our budget not just for us but we know our guests also, so we have recently decided to look in to other venues (Sofitel & Shangri La).
I also attended the Auckland Bride & Groom show yesterday to meet a wedding planner and chat to the Sofitel Hotel stand which after doing so has me excited again, I think I am really liking the Sofitel packages. They are currently going through renovations but after speaking with them in person it sounds like they will have completed renovations well and truly by June 2020 and the upgrade sounds amazing.
I am planning on confirming a date this week!