From engaged to MARRIED in Fiji // Paloma's wedding blog.
BEHIND THE SCENES: PLANNING A FIJI WEDDING
Guys we are so excited to bring you this feature!! We have been wanting to write about a wedding journey from getting engaged all the way through to getting married in Fiji and we now have the honour to introduce Paloma and her Fiancé Jeremy to you who will be sharing their story.
Every month we are going to check in with Paloma & Jeremy and see how they are getting on with their wedding planning; where they are at, how they are feeling, and watch the excitement build all the way through to their wedding which we hope to be at live… at least hiding in the palm trees, shedding a tear and watching them say I Do in our beautiful Fiji!
Latest updates are posted at the top…..scroll down to start the journey….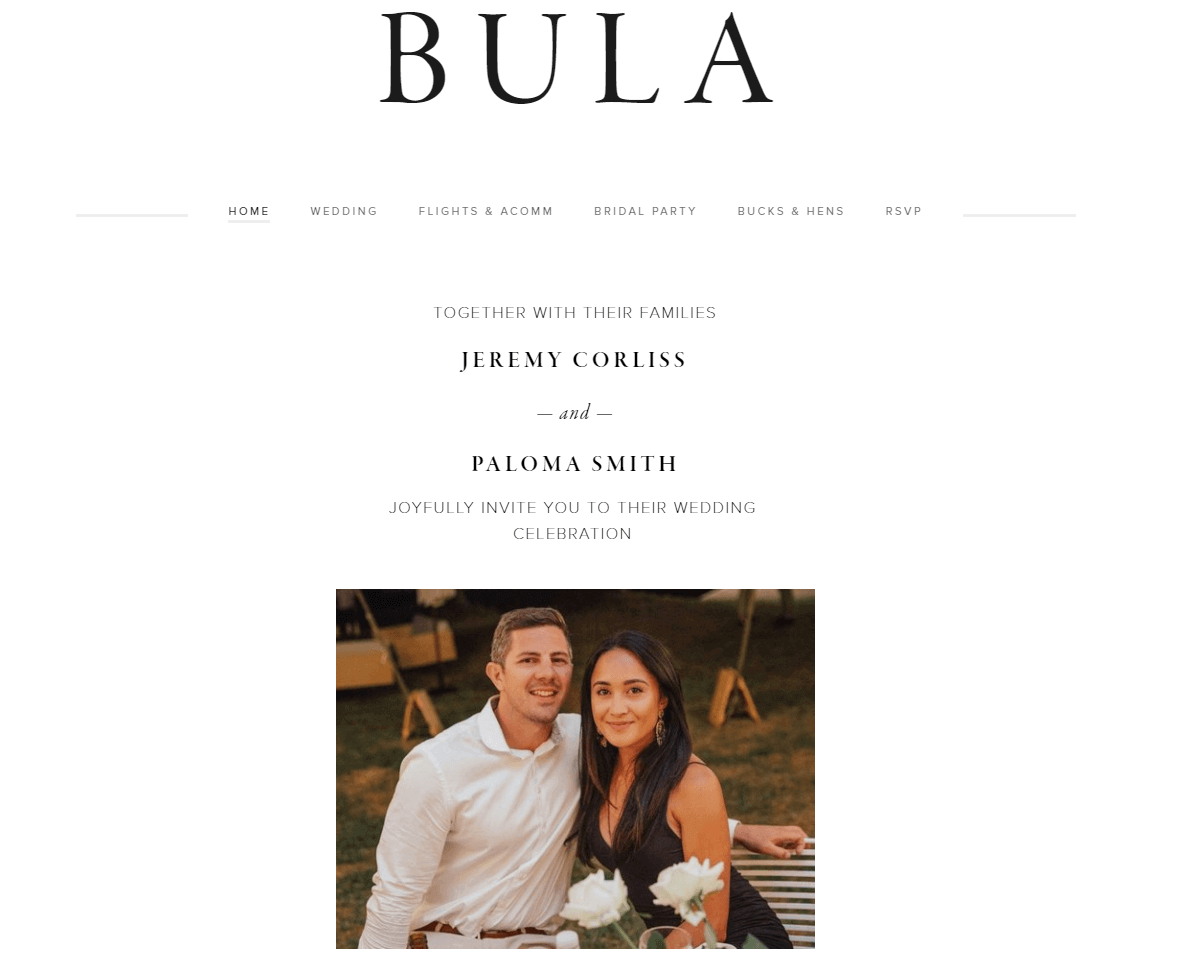 AUGUST UPDATE – 1 Year to Go
"Building our wedding website"
I have spent most of this month building our formal invites via a wedding website using Squarespace which I have thoroughly enjoyed.  The website should be live in the next couple of days for my guests to RSVP. I had a few important details I was unsure of which needed to be included in the website, and so I went to the Getting Married in Fiji Facebook group chat which has been helpful. 1. When to ask for RSVPs by and 2. How to address the Dress Code. I have since made a decision on both details that suit my Fiance and I best, it is always nice to see what other experiences and suggestions other brides share with you to help with your decisions. I have also been narrowing down my Hair & MU, Photographer & Stylists. Fingers crossed I will have them confirmed by next month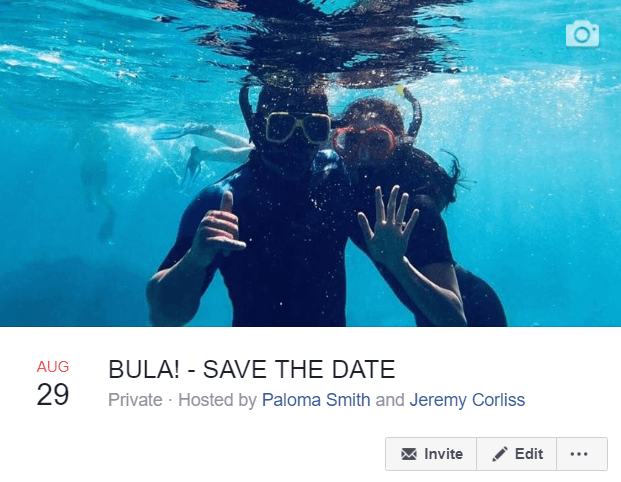 July 2019 Update – 1 Year 1 month to go
"Save the dates have been sent"
Jeremy and I have sent our Save The Dates!!
We have sent them as a Facebook Event, this was the easiest way to communicate to all guest as they are scattered all over the globe. This has worked out well as we can already see an approx. number of guests attending or declining which we appreciate, the more notice we have the better. I am currently looking at creating a website for our formal invites, playing around with platforms like WIX and Squarespace until I decide on one I like best. Hopefully we can send the formal invites out before October 2019 with an RSVP for January 2020.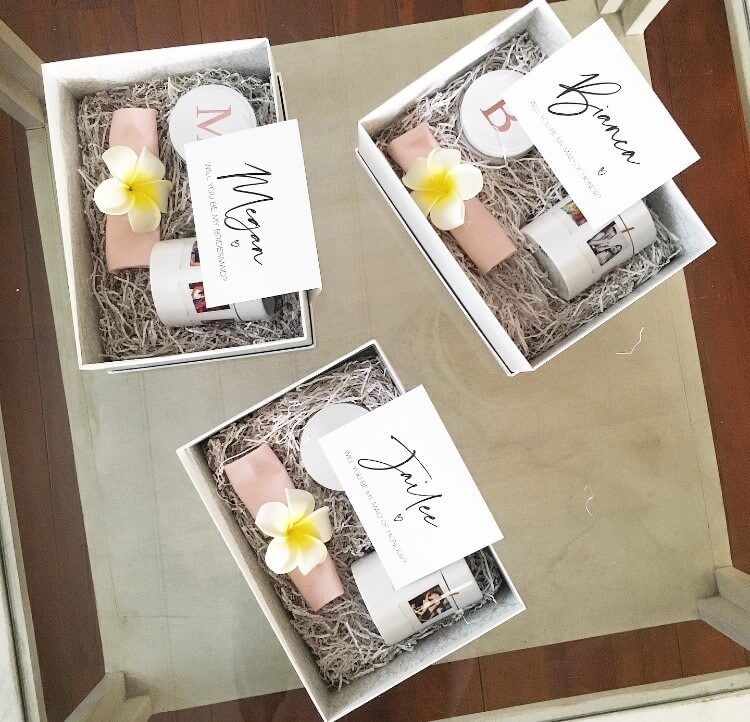 JUNE 2019 – 1 Year 2 months to go
"We have our bridal party!"

The bridal party have all said YES! – Super exciting!
The gift boxes I made arrived safely to their destinations which I was so pleased with and the boys enjoyed their day out fishing when Jeremy asked them to be a part of the big day. 
Our contract is now finalised after quite a few adjustments.  We are now reviewing  our guest list again to send out our save the dates and I will continue e-mailing suppliers for prices and quotes for the remaining planning to be done for the big day.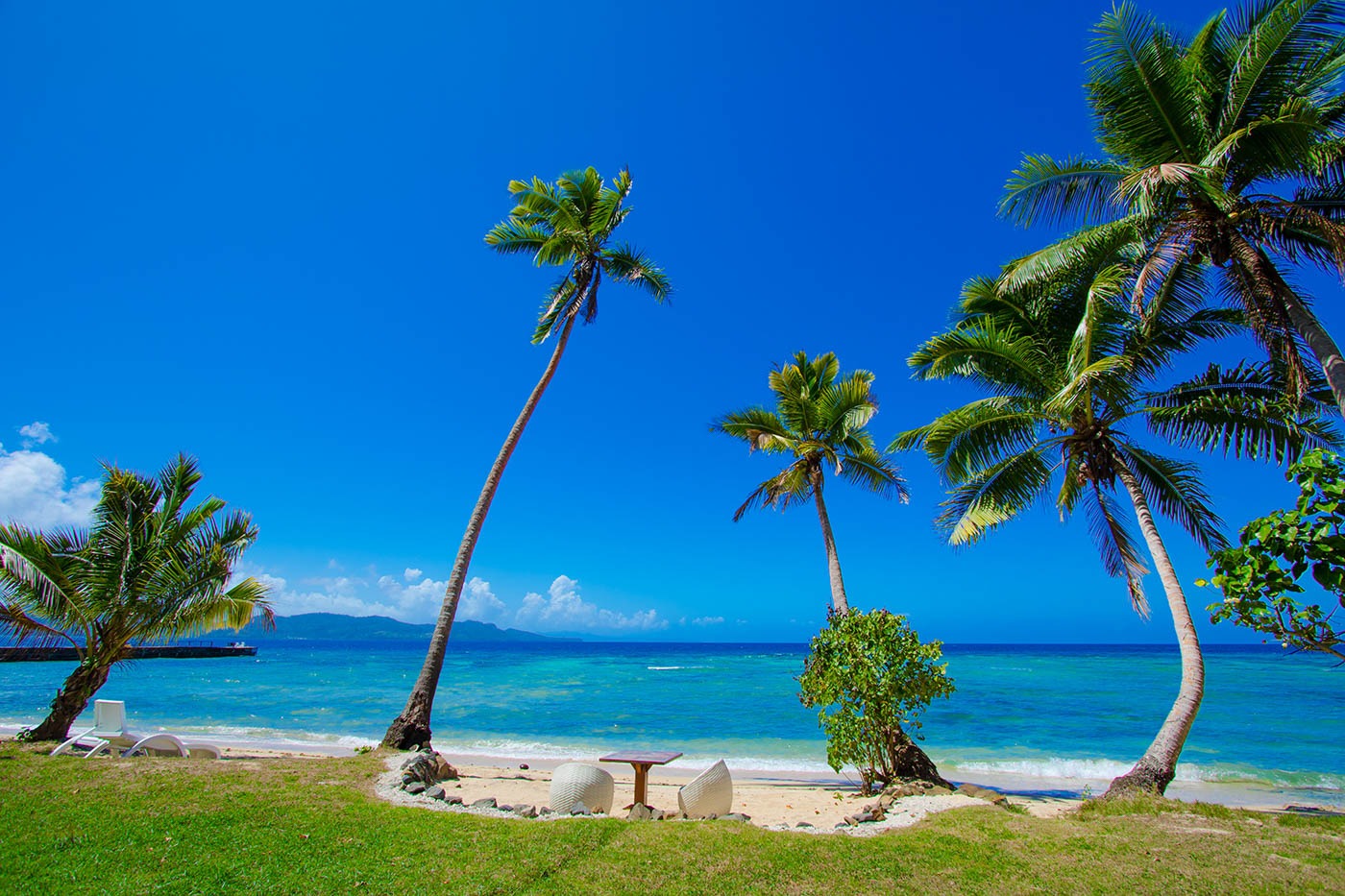 MAY 2019 – 1 YEAR 3 MONTHS TO GO
"Deciding on a venue"
We have decided to get married at the Sofitel on Denarau Island – Yay!. The resort looks amazing, the packages were within our budget and although the beach is not your typical Fiji post card looking beach, the location was not too far from the airport and offered a variety of accommodation options for guests which was a big tick on our list.
I have also decided to work with Carla from South Pacific Weddings which is a decision I am glad I made. At first I thought 100% I did not need any extra help with planning my destination wedding, but with being a new mum of my baby girl Harriet, Carla is able to help relieve some stress and communicate/follow up on my behalf providing me updates, ensuring the ball is still rolling with planning. Carla is based in New Zealand and I met her at one the of the Wedding Expos a few months ago, it is especially nice to put a face to a name.     
It has been tricky confirming what package to go with, mainly because we have no idea what the final number of guests attending will be. We were also made aware of the new resort rates for 2020 which meant that the package we were leaning towards at the time wasn't quite in our budget, so we chose to switch the original package we wanted to the Magnifique package. This is still a great package but for a smaller amount of guests and is a little more basic. We should be signing off on our amended contract this week, once this has been completed I will be sending out the Save The Dates out which we are excited about, my goal is to send initial forms of communication well before a year to the big day! (August 2020).
I have been researching ways to best send invites/save the dates and generally communicate to guests for a destination wedding also, it seems that a website link with all the details of the day etc. is a good idea as well using Facebook if guests like mine are in various places in the world.   
Jeremy and I have also begun planning to ask our bridal party to be a part of our special day this week which is super exciting. He is catching up with the boys and my bridesmaid proposal boxes have been sent to my girls in Australia 🙂 
APRIL 2019 – 1 YEAR, 4 MONTHS TO GO
"The decision is made"
Hello Paloma & Jeremy! Tell us a little bit about you guys! What's your couple story?
Jeremy and I met 6 years ago now through mutual friends back in my home town of Perth, WA. I thought he was so handsome I was too nervous to eat anything on our first date which at the time was super awkward, but we laugh about it now. We both shared an interest in camping, 4DWing, laying out by the beach and a big love for Summer weather which made it easy for us to get along.
Jeremy is originally from New Zealand and moved to Perth for the beautiful weather and to play rugby, he is the most kind hearted person I know, he is softly spoken, chilled out and is very talented in his trade (Builder). I am a little louder and less patient (I guess opposites do attract haha), I am a Project Manager with an interest in design whether it be in textiles or interior. We have a beautiful baby girl (4.5 months old) named Harriet Hollie Corliss, she
was born at 12:01 Christmas day, the best present ever. Our wedding day will be extra special because of her, we cannot wait!
When did you start thinking about Fiji? Why is that where you'd like to get married?
After moving from my hometown of Perth to Jeremy's hometown in Auckland, New Zealand, it was hard for me to choose between the two countries. Seeing as we got engaged in Bora Bora Tahiti (we obviously love island life), Fiji became a destination for us that we started considering. In addition to me having been born in Suva, and my parents being from small islands off Fiji combined with Jeremy's love for fishing and surfing and the laid back atmosphere, Fiji became even more perfect for our special day.
So far, what things have you started planning, what is organised, what are you thinking about doing next?
Currently I am trying to confirm a wedding date (looking at August 29th 2020) and venue. I have been speaking with wedding planners to get an idea of what to expect when getting married in Fiji weighing up pros and cons from a planning perspective, as well I have joined a Facebook group chat where I have been reading other brides recommendations/experiences as well regularly following blogs like Bula Bride which have been very helpful.
I had my eye on the InterContinental Fiji for a while now, the resort looks amazing and the beach also but unfortunately
the price is out of our budget not just for us but we know our guests also, so we have recently decided to look in to other venues (Sofitel & Shangri La).
I also attended the Auckland Bride & Groom show yesterday to meet a wedding planner and chat to the Sofitel Hotel stand which after doing so has me excited again, I think I am really liking the Sofitel packages. They are currently going through renovations but after speaking with them in person it sounds like they will have completed renovations well and truly by June 2020 and the upgrade sounds amazing.
I am planning on confirming a date this week!