Fiji Elopement
There is a growing trend of Fiji Elopements – and to be honest I don't blame couples for choosing this option. Elopements are perfectly intimate, a special moment shared between just you and your partner and a perfect way to indulge yourselves in small but amazing wedding – your very own Fiji love story.
The money you would have spent on a big wedding can be put towards a luxury elopement experience for the most amazing week(s) of your life. And once you're hitched it's straight into the honeymoon – you're already there!
Main Image above: Ocean Studio Fiji Photography
Our top tips for a Fiji Elopement
The key to elopements is to keep it simple, because lets be honest – it's just the two of you. But enhance the experience with a choir, warriors and ceremony setup, or just let the gorgeous surroundings do the work!
~Definitely hire a professional photographer and videographer to capture your day – even though it's just you two, your big day needs to be beautifully captured as a reminder of the day that was to share when you get home.
~Book a Hair & Makeup stylist – you want to look and feel amazing and make sure your partner is blown away!
~Be a little un-traditional. Do anything you please as part of your wedding day in any order you like.
~Help each other get ready – I have seen moments where couples help each other get ready before they say I do. It adds another level of romance.
~If you are worried about not having your closest loves one their on the day, hold a 'Yay we're married' party or intimate dinner when you return and share the images and video of your day.
~Enjoy the day guilt free! There is nothing more special than sharing this moment between you – it's your day, do it your way!
Image: Nadi Bay Photography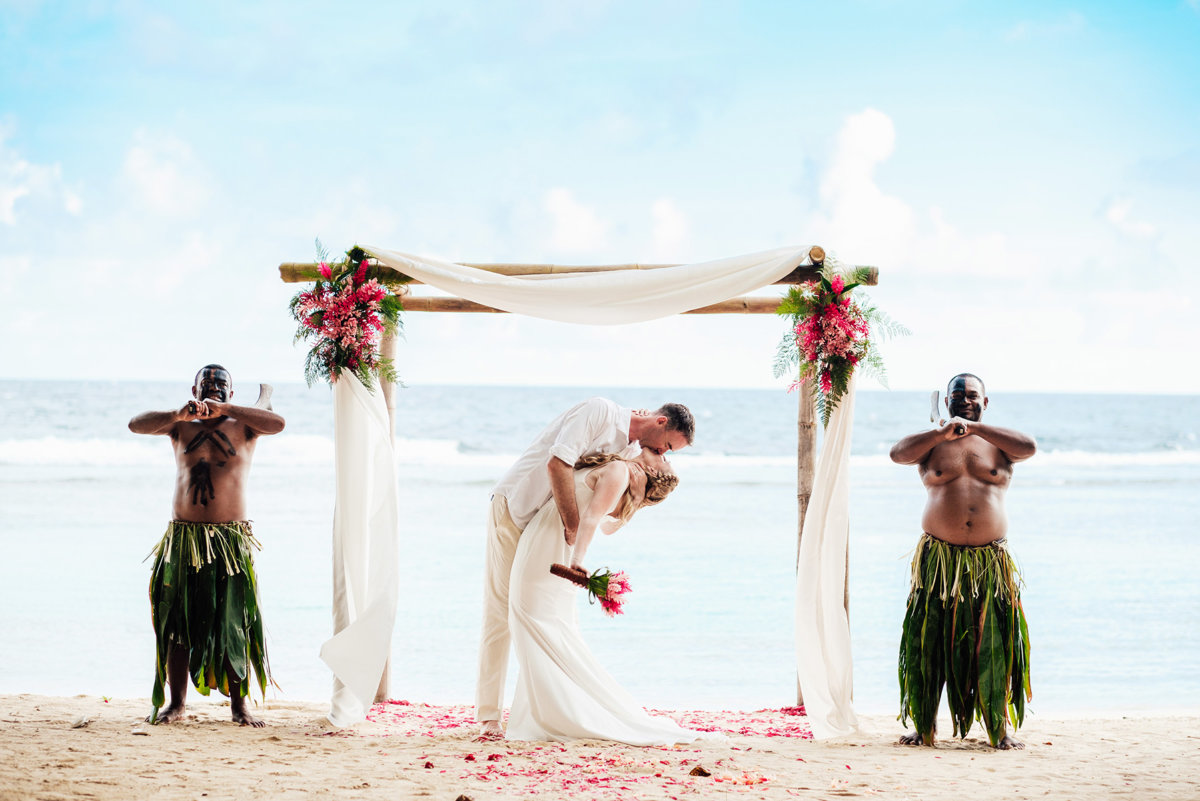 What you need to know
All of the hotels and resorts will assist you to have a simple wedding on the beach. To ensure you find the right resort – ask yourself a few questions. What sort of things do you like doing? Do you want activities or just want to relax on the beach? What is important to you with the standard of the resort? Do you want to splurge of an all-inclusive wedding package or keep it simple? Do you have a budget and how long did you want to stay for? There are many different places in Fiji and you want to make sure you pick the right one.
From a legality perspective, the forms and procedures are the same for any wedding in Fiji. The legal age is 18 years old for both male and female.
Most resorts can pre-arrange the licence to save you a visit to the Registry Office. However you will need to take original or certified copies of:
– original birth certificates
– valid passports
– divorce papers (if previously married)
– death certificate of spouse if widowed
– a certificate of single status must be presented
Legal requirements change from time to time so it is always best to check with your resort for the most up to date information.
A Tapa design marriage certificate is also available for a small surcharge. These costs may be included in your wedding package, however individual wedding packages vary from resort to resort. There may also be a charge for transfers to/from the Registrar's Office.
Allow at least 3 days to finalise your preparations. Remember to check on Public Holidays when planning your travel arrangements and allow an extra day if necessary. Sunday is a religious day in Fiji and Sunday weddings are subject to individual resorts though many now do have weddings all days of the week.
Your marriage is recognised and legal worldwide. All registered marriage certificates will be forwarded to the Foreign Affairs office to obtain an Apostille seal to authenticate the marriage is legal and to be recognised in foreign countries.
Image: Picture Perfect Photography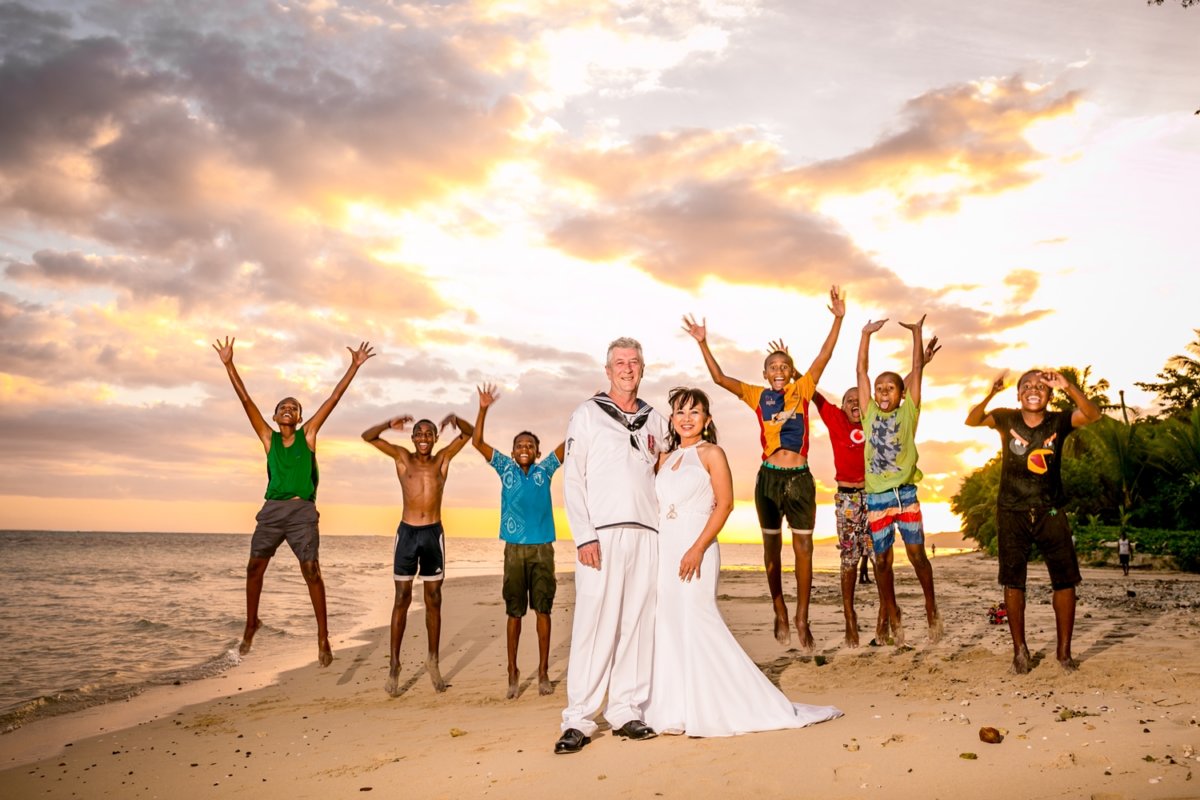 Image: Ocean Studio Fiji Photography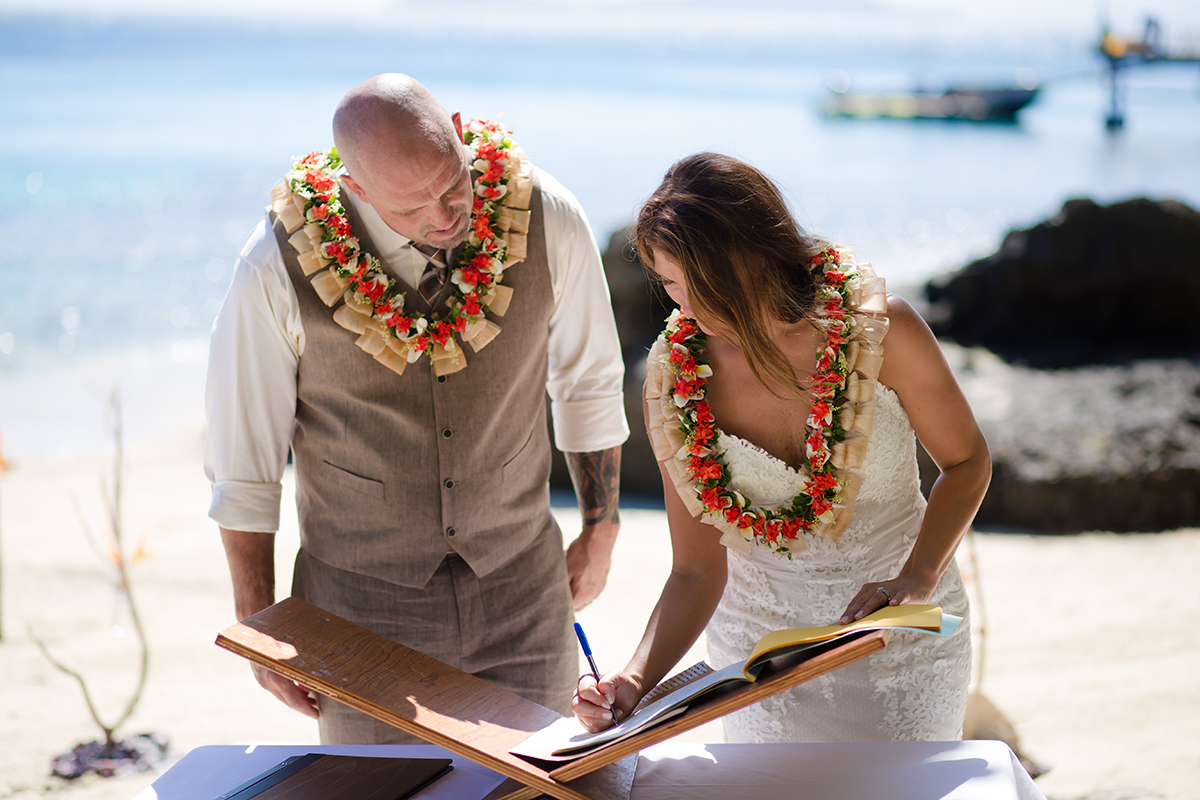 Bula Bride's Top Picks for a Fiji Elopement
Have a read through some of our top picks for Fiji elopement locations and ideas for your intimate Fiji wedding:
Off the beaten track
Go a little further and head out to a more remote area for your Fiji elopement. For example, Matangi Island resort started as a small coconut plantation until 1986, and Flora Douglas, whose great grandfather had purchased Matangi island in 1878, and her husband Noel Douglas began on their journey to develop Matangi into one of Fiji's premier island resorts. The horse shoe shaped island has only 14 rooms all fitted with 4 poster beds and outdoor lava-rock showers – now thats made for romance! Or how about Nukubati, an environmentally conscious resort with one of the largest solar power plants in the Fiji Islands producing all its electricity. Its organic gardens produce locally grown fruits and vegetables which, combined with freshly caught seafood, creates the unique cuisine that Nukubati has become famous for. Or perched high on a hill on Fiji's second largest island, Vanua Levu, Emaho Sekawa Resort is surrounded by hundreds of acres of pristine tropical rainforest, with breathtaking panoramic views of The Pacific Ocean, Savusavu Bay Coastline and nearby Mountain Range.
Image: Emaho Sekawa Resort, Anais Chaine Photography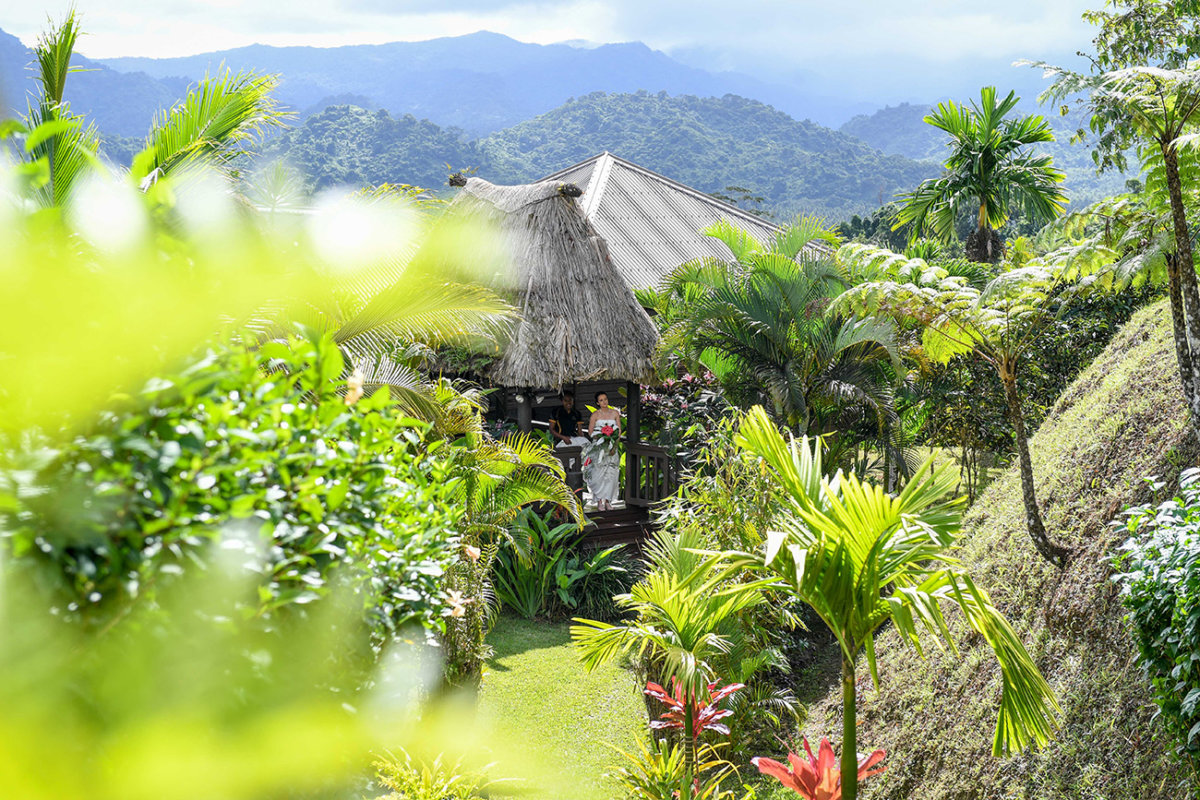 Yasawa Islands
The Yasawa Islands have some of the most remote and unspoiled locations in Fiji while still being readily accessible via seaplane or helicopter (skip the ferry this time!). With pristine white beaches you'll find the most picturesque location for an elopement with its simplistic beauty of the white sand, black rocks, and ocean in the background – perfection! You also have the opportunity to reserve your own private beach for the day, if you want to enjoy total privacy. Enquire at resorts like Yasawa Island Resort, Nanuya Island Resort & Paradise Cove for their elopement packages.
Images: Nanuya Island Resort, Nadi Bay Photography
Over-water Bures
There are two resorts in Fiji that features over-water bures, Likuliku Resort and the Marriot Momi Bay. Over-water bures are peaceful and relaxing, and just perfect for those looking to swim daily in the pristine warm waters of Fiji. With direct access from the Bure to the sea, these are a haven of subtle luxury.  The over-water bures offer you your own piece of private paradise and you can even get hitched on the balcony over the water! It's an amazing feeling waking up, heading down your ladder and straight into a dip in the beautiful Fiji ocean.
Images: Likuliku Lagoon Resort – James Day
Taveuni Island
The stunning island of Taveuni is a 90 minute flight from Nadi Airport. Much of Taveuni's coastline is rugged and set against some of Fiji's highest peaks, so the scenery is stunning. The coastline enables you to jump straight into some of the best snorkelling and scuba diving that Fiji has to offer. You might even see whales come right up to the coastline. With rainforest for miles and the famous Bouma waterfalls to check out, Taveuni is made for those couples who love a romantic adventure.
Image: Taveuni, Tourism Fiji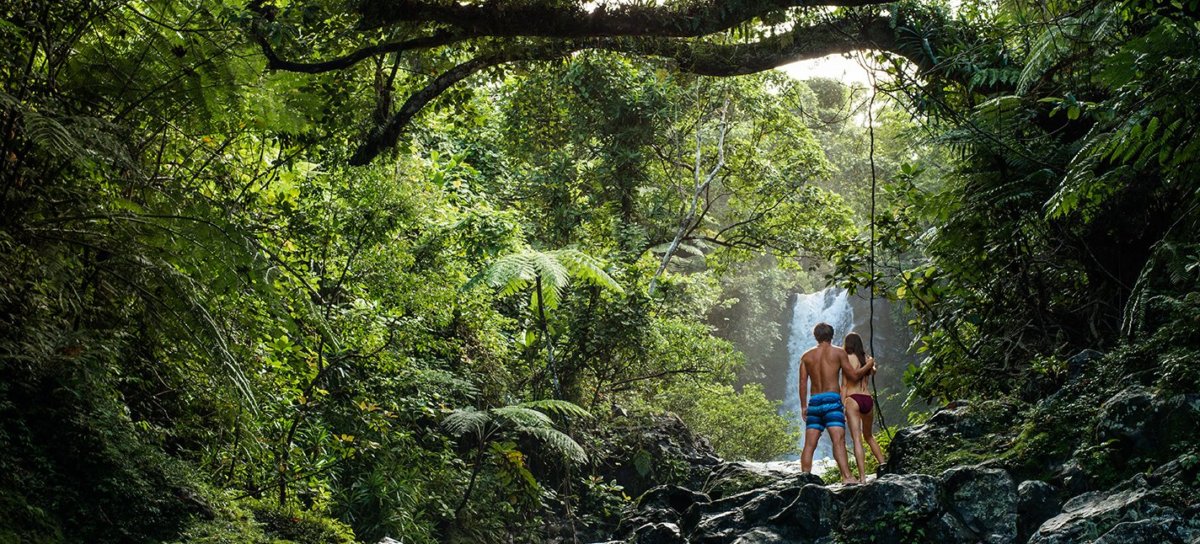 Travelling with kids
Many couples now choose to elope with their children or close family being part of their day – small and intimate family-only weddings are very common in Fiji. Most resorts offer small wedding packages designed for just the couple or the couple + a few, just enquire with their wedding team.
Some resorts in Fiji offer luxury family experiences where you can bring the kids along (albeit some only offer this at selected times of the year) for some family-time and incorporate a wedding ceremony or vowel renewal into your holiday. Resorts like Turtle Island, Yasawas, offer services where you can book personal nannies for the children so you can still enjoy adult time on what is technically your honeymoon while the children are perfectly catered for. Consider finding a resort with a large private villa, a plunge pool and a good nanny service. Otherwise if you are on a budget, look for a family friendly resort but with a great nanny service and adults only area.
Image: Island Encounters Photography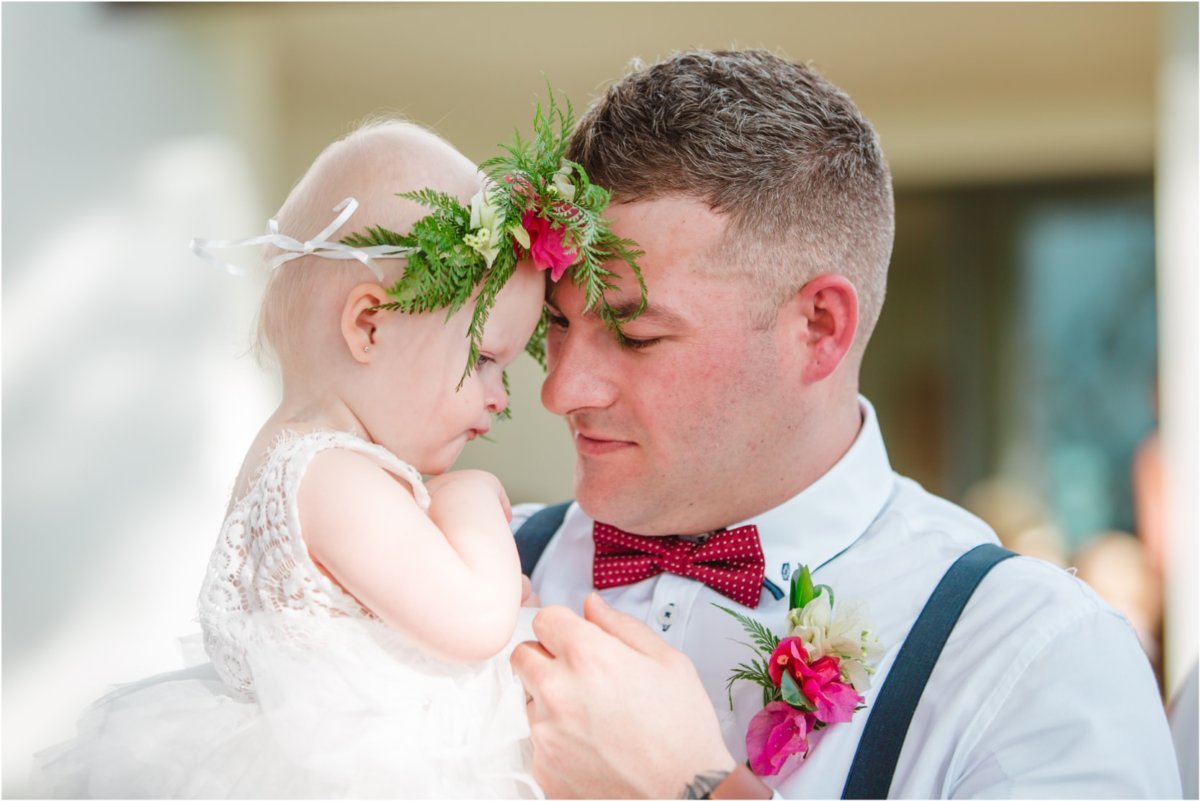 Luxury resorts for just the two of you
Fiji has no shortage of amazing boutique and luxury resorts which have the perfect level of indulgence for an elopement. From private beach picnics, dinner for two under the stars, superior all inclusive packages, these resorts are the ultimate wedding and honeymoon adventure in one. Enjoy every day as a newly married couple together surrounded by stunningly beautiful scenery and in the peace and quiet, this is a time for leaving your cell phone behind! If exclusivity and privacy are what you are after, Fiji has a number of options to make your elopement dreams come true. Research locations such as Laucala, Royal Davui, Namale and more.
Image: Royal Davui by Ocean Studio Fiji Photography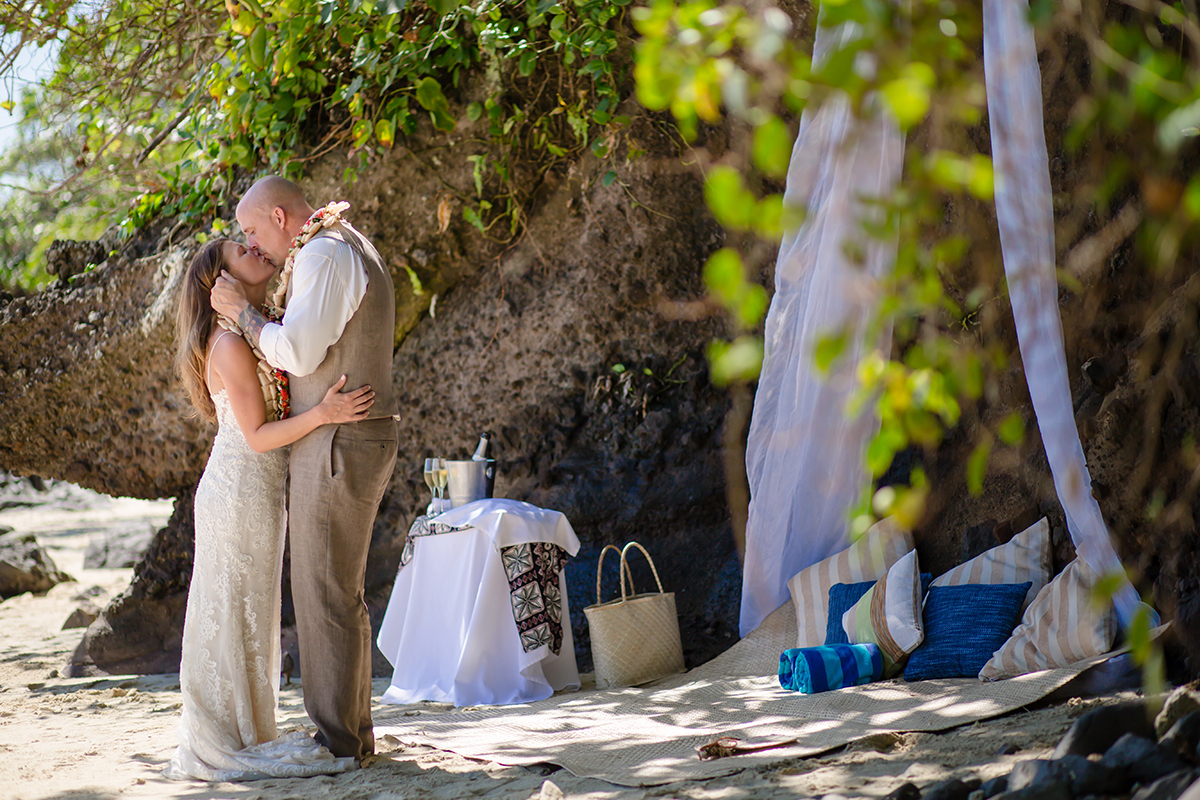 For more information on wedding packages for elopements or honeymoons, head across to our Vendor Directory for more information.
If you would like personal assistance booking your Fiji elopment or honeymoon, head across to chat to one of our Destination Planning Specialists