Communicating with your Wedding Planner & Suppliers
Organising a Fiji Destination Wedding can be trying at times. The majority of it is done online – from the initial research, to finding inspiration and contacting suppliers, vendors and resorts. Unless you do a trip over there to see the venues and speak one on one with the suppliers & vendors then it can be a little stressful getting the correct information about what you are after; with the hopes that it all magically comes together on the day. Most of the time it does, but some good advance planning and clear communication will help you get on that flight before your wedding day feeling at ease and that it is under control.
So I thought I'd write a few tips about communicating with your suppliers, vendors & planners.
1. GET ON FIJI TIME
As the saying goes – getting onto Fiji Time is your first step. Some resort planners and suppliers are great in returning your emails within 1 or 2 days. Some take 1 or 2 weeks.
You have to remember that some resorts have 1 or 2 weddings a day, so not only are they responding to your emails but they are responding to the other 365 brides, as well as making sure weddings go smoothly each day. As for suppliers – they too aren't always on the computer and sometimes internet connections over there can be very slow. So be patient. They will get back to you. And if its more than a week or two – then simply send them a friendly reminder or give them a call.
Same goes with planners and specialists. They normally give you a response quicker, but they are working direct with Fiji so occasionally also have to wait on a response. Fortunately most of them have organised many Fiji weddings, so can often answer questions more quickly than the resorts as they already know the options available and have this information on hand.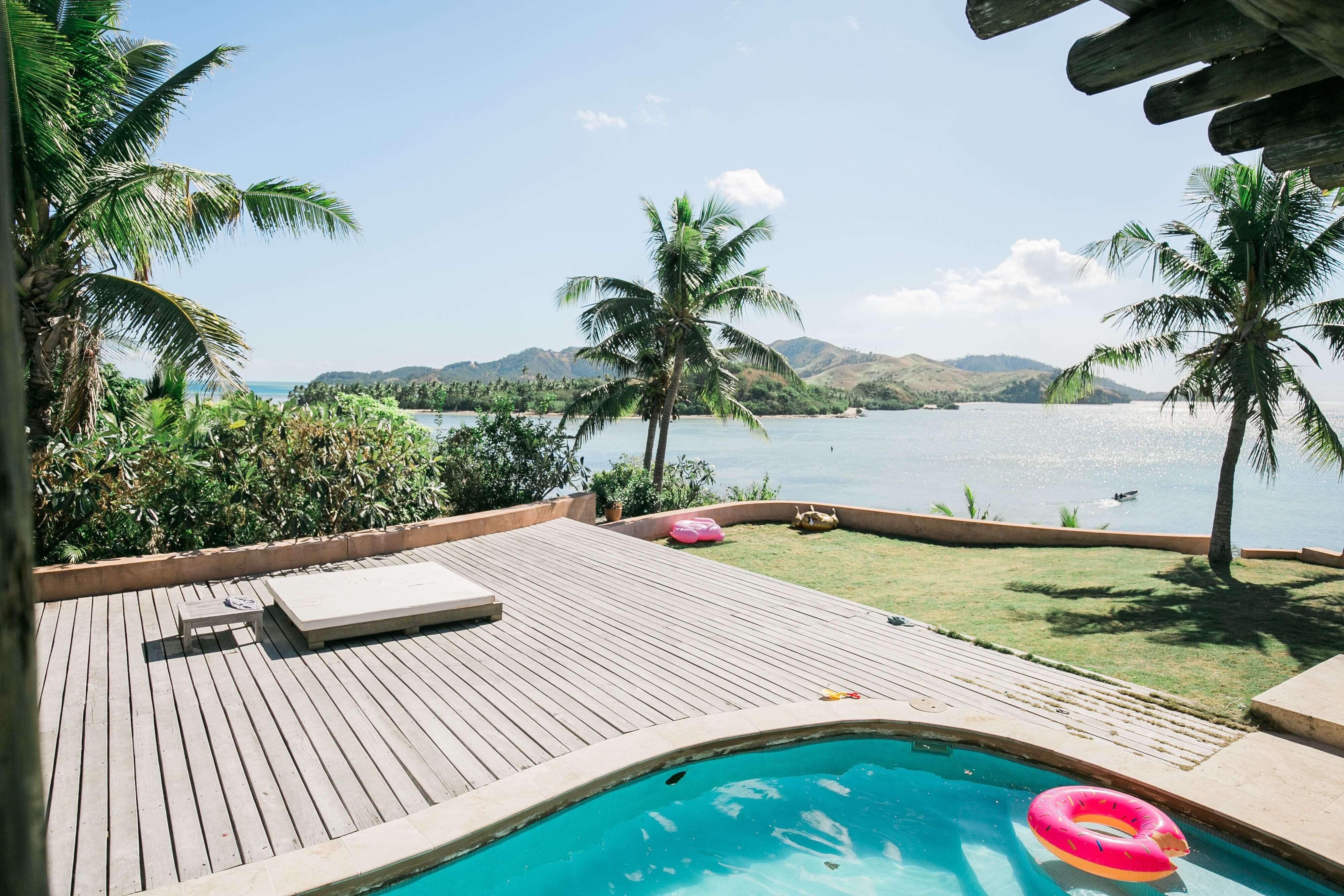 2. LIST YOUR QUESTIONS
Listing your questions in one email makes communication for you and your planner/ supplier so much easier and ends up with a better result. Instead of emailing one question at a time or in multiple emails – sit down, work out a list of questions & number them (1 to 10 for example) and under sections – Day, Ceremony, Reception, Accommodation etc.  The supplier/ planner can then respond to each question and send it all back in one go. This helped Bula Bride founder Kylie when planning her Fiji wedding day immensely, especially in the short time frame she had. She only ended up with approximately 4 emails to her planner to get all and confirm the information she needed.
If you need to respond or ask for further clarification, write your response in a different colour (eg/ blue) next to the question and their answer and mention to refer to your response in 'blue' at the beginning of the email. This way it acts as a running conversation for each question instead or writing a new email and having to refer back to the question.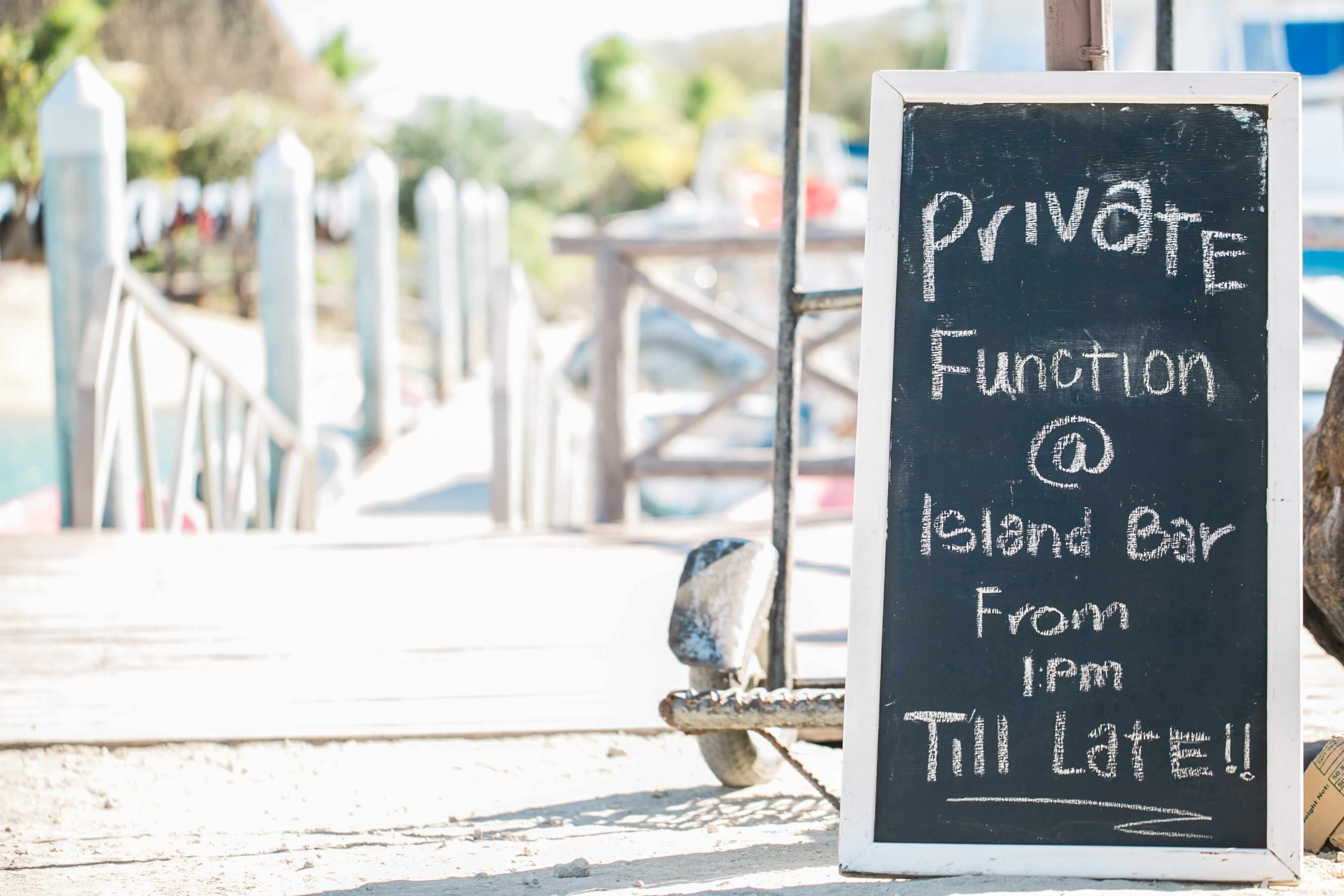 3. BE CLEAR (BUT REALISTIC) ABOUT WHAT YOU ARE AFTER
Communicating what you are after over email can be difficult. It's easier if you pick from examples the resort or supplier has sent you. But if you are tailoring your day it maybe hard for the planner/supplier to envisage what you have in mind. Again list each item with a detailed description. Many brides find it best to set it out out in a table – with a picture next to each description, as the saying goes a picture is worth a thousand words. The planner can then tell you if it is achievable or not.
It can be frustrating for suppliers to get too vague a sense of what you are after or on the flipside too many contrasting styles and different ideas. Go through all of our Fiji Weddings blogs and use other brides hair & make up, flowers, ceremony set up and entertainment as inspiration. Save pictures you like to a wedding Pinterest board and then closer to the time narrow the options down and send only these to your suppliers or wedding planner.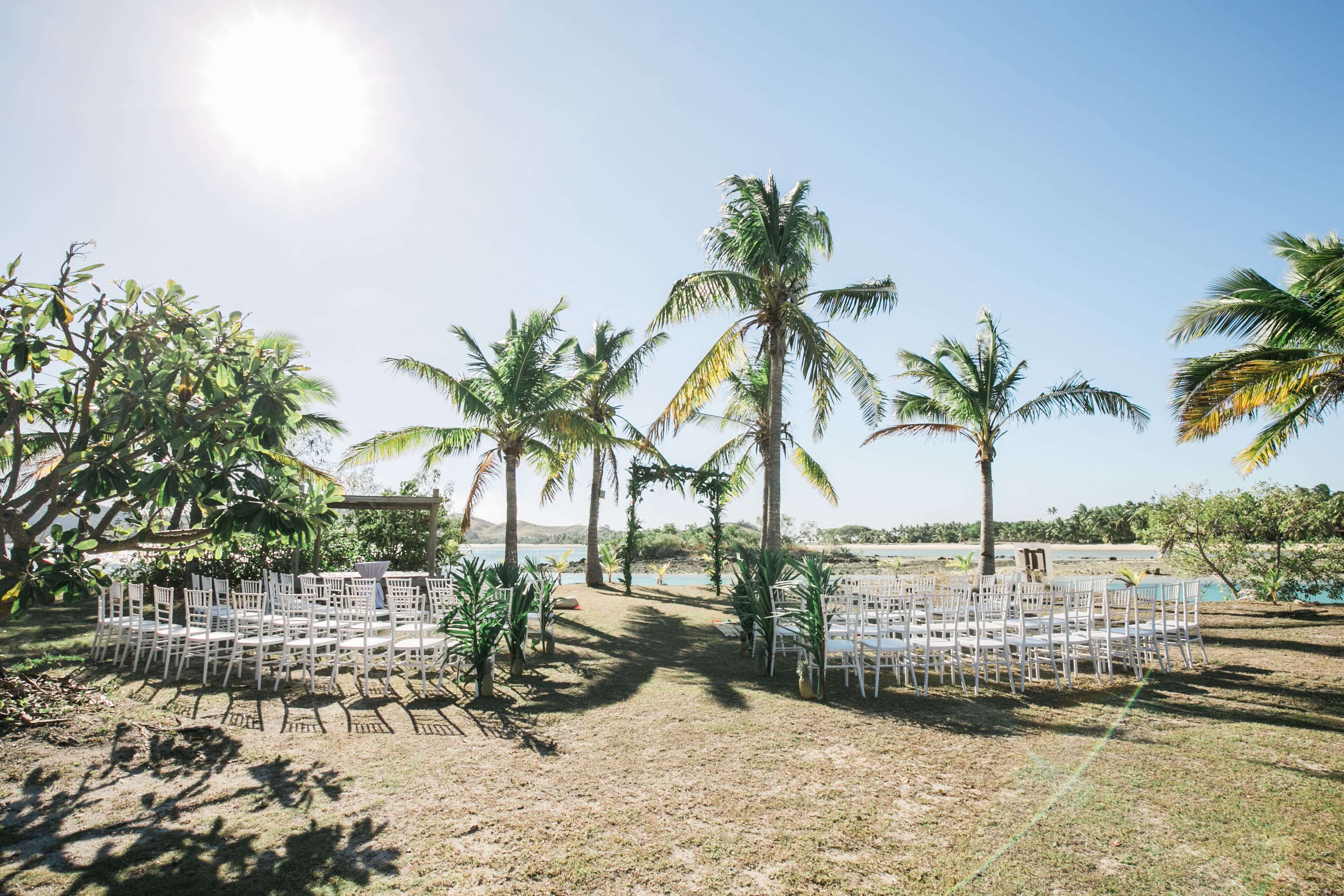 4. FINALISING DETAILS
Unlike planning a wedding in Australia, the details for your wedding don't need to be finalised until 4 to 6 weeks before your big day. Why? As mentioned above resorts have multiple weddings to look after each year, so it's easier for them to lock everything in closer to the date. To be honest, we don't see this as a bad thing. By then you should have final number of guests, you should be able to see what flowers are available (as they are weather dependent), and know what will work with the style of your wedding. Things like a ceremony time do not need to be communicated until a couple of weeks in advance (some even do this on arrival of their guests!), as your guests will already be on location!
We suggest meeting with your planner the day before the wedding, and get taken around to all the locations so you know where everything will be (if you haven't sussed this out already) and chat about the ceremony and reception set up. Run through all the schedule of the wedding day and what the program of the day is. Trust them, they know what they are doing. They have done it many times already!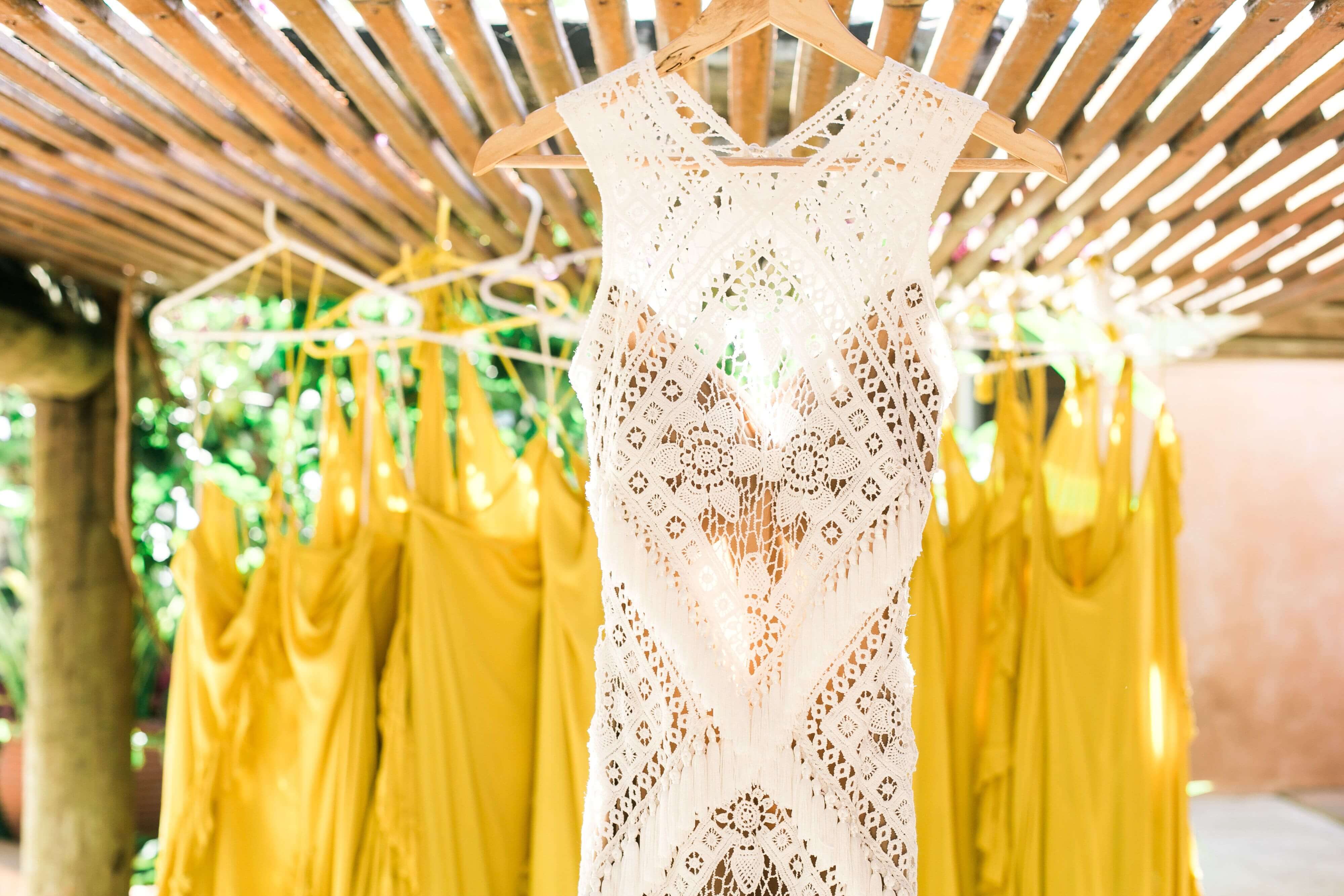 A few extra tips:
If you have a date you heart set on, lock it as soon as you have chosen the venue/ location. This is normally locked in with a deposit. Remember! Nothing is confirmed unless a deposit is paid – first in best dressed. April-October is wedding peak season in Fiji so you need to get in quick, particularly on Saturdays.
If the resort cannot offer the services you are after always feel free to outsource. Flowers, cake, hair & makeup, photography and styling are the key services outsourced. Yes it's sometimes cheaper to go with the resort as part of the package – but if you want to ensure top quality from the experts who specialise in their services consider it worth the money to pay a travel costs and get someone in. You'll want to lock in Vendors as early as possible as there is a high demand for quality providers in Fiji so consider booking at least a year out. Lock in your booking as soon as you can with a deposit. "Pencilling it in" does not guarantee your date. Photography and Hair & Makeup should be the first two on your list after venue.
When communicating with these services refer to the above. Show examples of what you might be after or inspiration – keep emails listed with questions and don't send multiple emails if possible. Remember in peak season Vendors are managing bookings daily so they will respond as soon as they can.
If you are finding it difficult or stressful to plan your wedding one on one with the resort – find a planner, specialist or agent that can help! Some have a fee and others don't. They can pickup from where you have started or help you from the very beginning. Many people retrospectively wish they had gone with this option! It means less time on the emails and phone calls for you and less stress! The main thing is to be clear and concise in your communication – send as few emails as possible with all your well thought out questions.
Happy wedding planning!
—//—