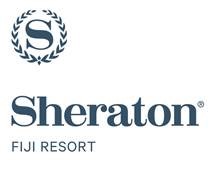 PREMIUM VENDOR
ABOUT
Spread across 3 properties, The Sheraton and Westin Resort Complex Denarau Island provides an unmatched experience for weddings .
Get married at the Wedding Chapel or at The Beachfront Lawns with the picturesque views to emboss your memories in time . Whether your reception is planned at the signature restaurants across complex or at the elegant ballrooms, our wedding planning team will ensure that your special day is cherished in the memories forever.
Learn More About Sheraton Weddings By Paradise Bride
What does your resort offer to Brides & Grooms (services & experience)?
Sheraton Fiji Resort is a one stop shop. We plan, coordinate and style offering a personalized service. Our dedicated team specialized in weddings & styling will cater to couples either looking for something intimate for their blessing/renewal, right through to a complete package suitable for a large wedding group with options available to choose from. The weddings office is now located in the lobby area for more ease of access to our valued clients.
What are some of the things that make your resort unique?
The versatile wedding venues to choose from and exquisite delicacies from our signature restaurants to cater to all your needs under one roof. Guests get to experience all three Resorts with the stay, play & eat at any of the three resorts option. The Resort has a special weddings website that caters for wedding accommodation rates available which makes things easier to give to your wedding guests as well and saves all the hassles.
Who are your wedding coordinators and tell us a bit about them?
Miriama , Jokapetty and Lavenia head the Sheraton Weddings Office. They are highly experienced in weddings and we have had only good comments from Brides!
Who are your preferred suppliers?
DJ Works, Ocean Studios, Totoka HMA, Spoilt Rotten, Celebrant Fiji, Rue Entertainment to name a few, however we work with all the talented suppliers we now have available in Fiji, each one unique to each bride's taste!
Do you have any key packages? What are they?
The Resort currently has few packages available to choose from and the popular choice for Brides is the Paradise Chapel.
Paradise Bride Fiji Wedding Packages
Sheraton & Westin Resorts, Denarau Island
DOMONI CHAPEL WEDDING F$5900
INCLUDES:
* Professional Wedding Coordinator
* Express marriage license from the local registry office in Nadi
* Exclusive use of the chapel (1hr) for the duration of the wedding ceremony
* Minister or Celebrant who will officiate the wedding ceremony
* Tropical Bridal posy or bouquet & matching button ire for groom
* Decorative floral sprays for chapel pews & pedestal stands, including name board in tropical with a
table center piece for signing table
* Trio of serenades (used for bridal walk in, signing of papers and flower shower)
* Traditionally dressed Fijian warriors to escort the bride to the altar
* A bottle of French champagne to toast for the couple only (or delivered in room on wedding day)
* Buggy services to transport the bridal party from room to chapel
* Flower confetti & water station for 30 guests only
CELEBRATING UNDER THE STARS & MAKING MEMORIES THAT WILL LAST A LIFETIME
PRICE: F$15,390 (TAX INCLUSIVE) FOR UP TO 30 PEOPLE
(additional person charge FJD$385(tax inclusive) per person)
YOUR DREAM RECEPTION PACKAGE FOR 30 PEOPLE INCLUDES:
*Beautiful lawn or beachfront dinner venue at Sheraton Fiji Resort
*Pre-dinner canapés
*Sheraton Reserve Collection beverage package (5 hours)
*Resort Deluxe Buffet dinner
*2-tier wedding cake
*Beach themed table settings, chair sashes, tea lights, overhead fairy lights and hanging lanterns
*Traditional Polynesian fire dancing
*DJ entertainment (4 hours)
*A dedicated event coordinator to ensure your reception runs smoothly
*Terms and conditions apply (Bride and Groom must stay 3nights at any of the 3 properties, guests are free to stay anywhere, Reception must be catered by the Resort with a minimum spend of F$250 per person)
Do you have any recommendations for pre-wedding activities that can be arranged?
Yes, hens and bucks parties can be organized, welcome dinners or cocktail & canapés with fun-filled cooking demonstration is a popular request too.
What are the choices for the ceremony? I.e. chapels, beachfront, intimate, grand?
Paradise Chapel with a panoramic view is a favorite amongst the couples , in addition to that the Hotel boasts the private wedding lawn, barefoot beachfront and garden areas.
What sort of food & beverage packages are available?
A wide variety of menu options are available for guests to choose from . Bespoke menus can be made as per the guests requests with dietary requirements
Do you do honeymoon packages? What can make your honeymoon really special?
Sheraton Fiji Resort & spa, Tokoriki Island is an ideal hotel for honeymoon couples , Honeymoon packages can be customized along with the weddings
Top 3 tips for planning your wedding in Fiji:
Weddings can be pretty overwhelming at first and would be wise in recruiting professionals to help out, even if you are on a budget or wanting a DIY route. It may be a lot of work, but it is possible to plan your own Fiji dream wedding with the help of a professional planner –Paradise Bride. Therefore it will be stress free knowing someone else is doing all the hard work! Organization is key when planning your own wedding however having fun at the same time and being too hard on yourself.