One of my fondest memories of our wedding week in Fiji was taking the girls to EcoCafe on the Coral Coast, now one of my favourite places to eat in Fiji. Not only was an experience, but a great way to share a little bit of Fiji and Fijian Cuisine with the ladies and more so get out of the resort.
Even though I have travelled to Fiji many times over the past couple of years, I have never managed to get back to this place. Photographers Swift & Click found this slice of food heaven and share it with us on the blog today.
Their photos capture the warmth of this little place owned and run by couple Dan & Mama and their little poppets. They are characters all in themselves and coming to EcoCafe Fiji is like stepping into their home. Jared from Swift & Click shares with us an insight into the little piece of cafe paradise.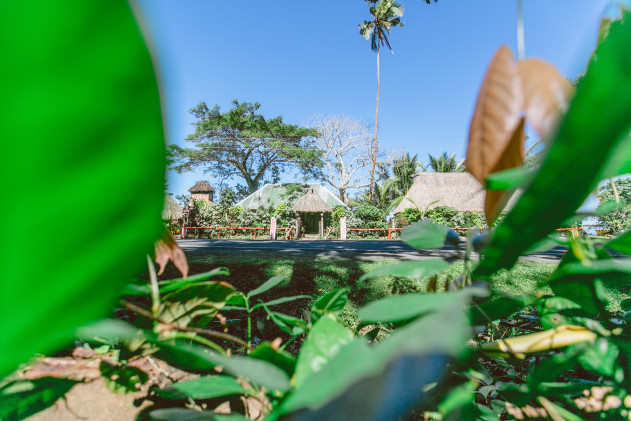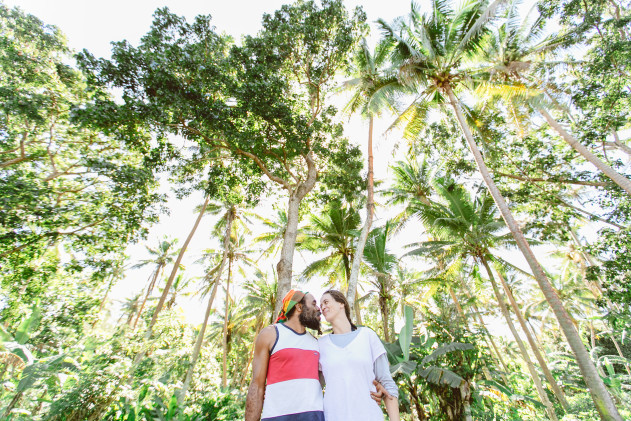 ​Nestled among lush bush and green palms, right on the beachfront of the picturesque coral coast in Votua village is the well known, well loved, Ecocafe.
There are so many good things about Fiji, but this is one place I can't stay away from. The things that keep bringing me back almost every night when I'm in this beautiful country are the people and the dream- and of course the pizza.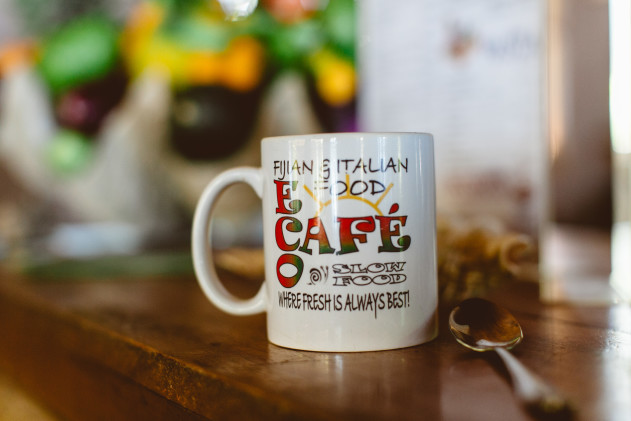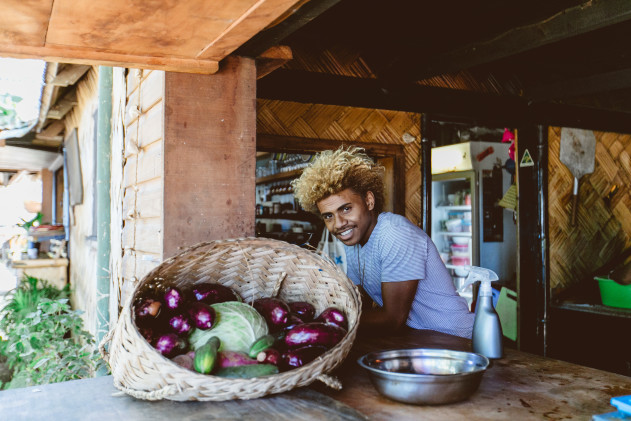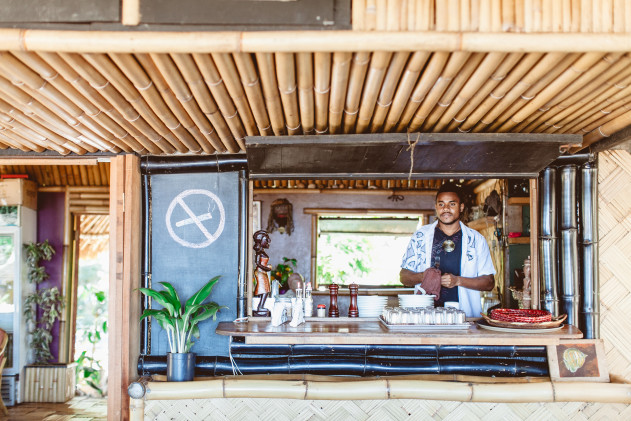 Dan the Fijian and Mama the Italian run Ecocafe more like an extremely hospitable family home that happens to serve delicious restaurant quality food than your typical boring eating establishment. Tucked into nature, seeing and hearing the ocean, you'll sit in bures made by the hands of Dan and his family and all from local materials. The kids are there. The animals are there. The plants are there. All friendly, happy and loving life and helping to serve you the tastiest (Italian) food this side of Nadi.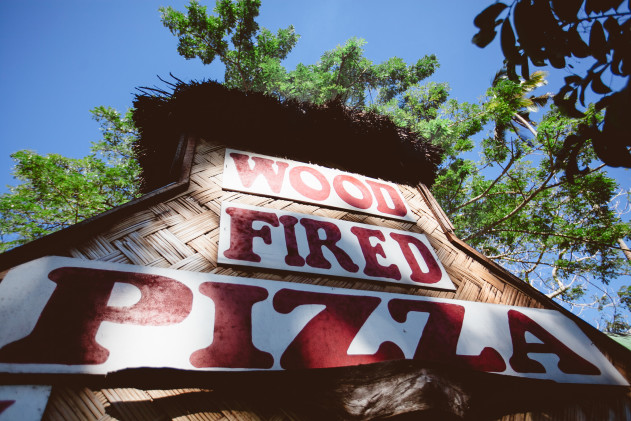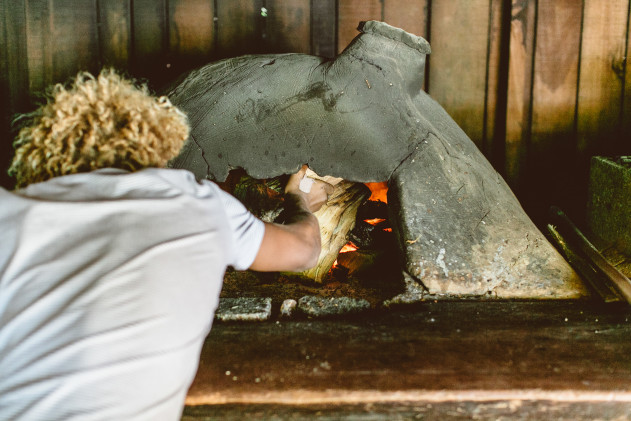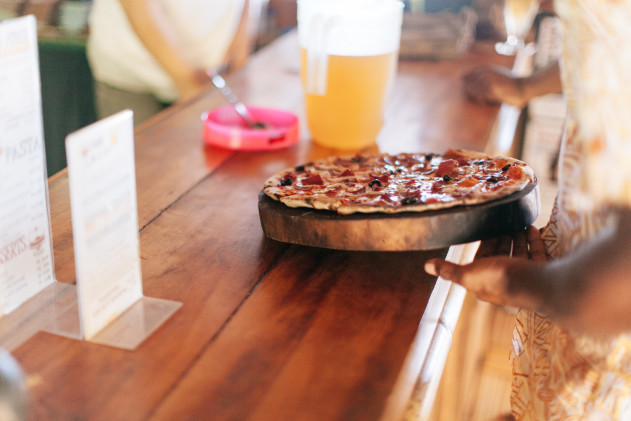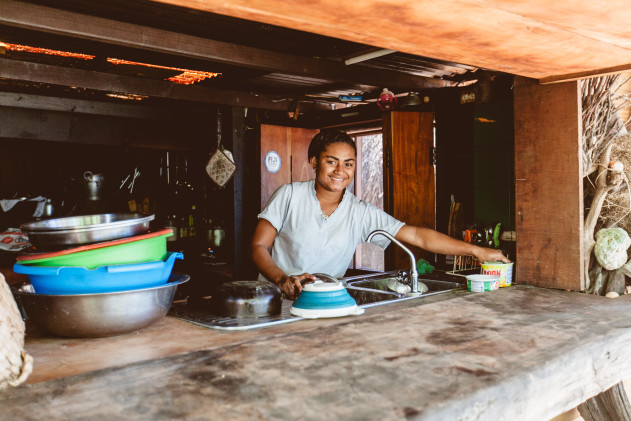 It's hard being a cynical foreigner traveling abroad sometimes. It's hard to tell which people are being genuine and which people are just after the tourist dollar. I have to say when I first met Dan and his family they were instantly kind and made me feel very welcome, which made me suspicious! I thought it might have been an act. But it was my third (or maybe fourth) night there and I was eating a (free) slice of pizza, sitting with the family in the family home with the fire going in the floor, that I realised- this is as authentic as it gets.
Ecocafe is not about some environmental image or keeping people guilt free or recycling your bottles. Ecocafe is about being friendly. Friendly to your food and treating it with respect (they only source their tomatoes from Italy for example). Friendly to your guests and treating them like part of your family. Friendly to your environment and surroundings by valuing and honoring them. All of that kindness, the love that mama puts into the food, the sense of stewardship they feel, the desire to be hospitable and show people what they are doing- all originate from the same place. That is a desire to keep Fiji for Fijians- the people who call Fiji home.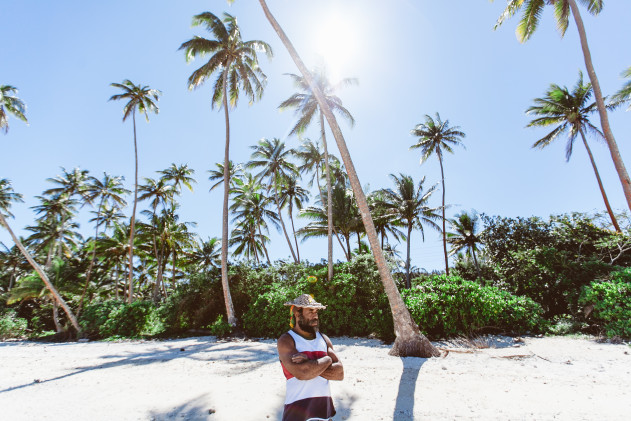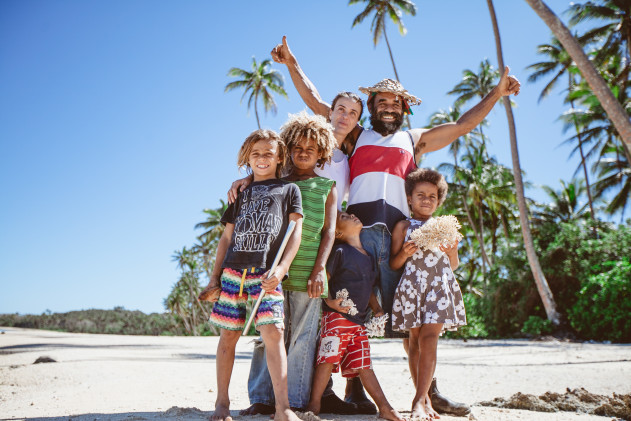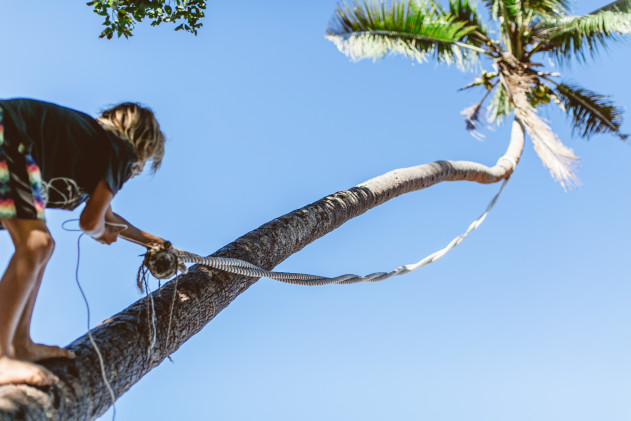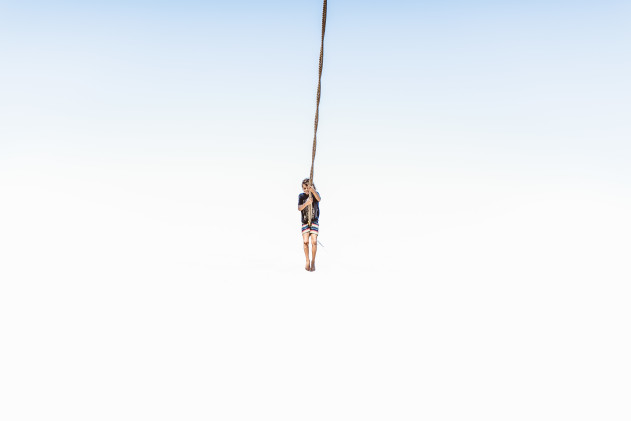 You see a lot of people are buying land or making development deals in Fiji. A lot of villages are accepting foreign investment for the gains it brings. A lot of Fijians are embracing western culture. But Dan is seeing further ahead than that. The end result of the Fijian land being utilized by non Fijians is the demise of Fijian ownership, control, but more importantly heritage. The village makes a little money sure, but at what cost? Dan asks why not instead retain ownership and utilize the land for your own people, the Fijian way? It doesn't mean casting out foreigners it means letting them in- Fijians are a lovely friendly and sharing people. But lets welcome them to Fiji that belongs to Fijians, built by Fijians that feels like real Fiji- not a plastic and concrete Fiji that is for sale to the highest bidder.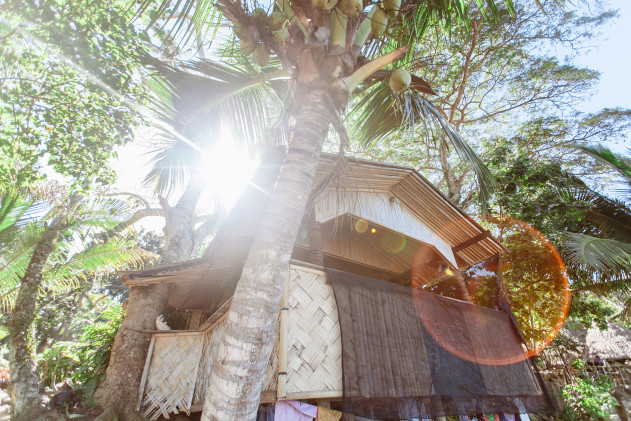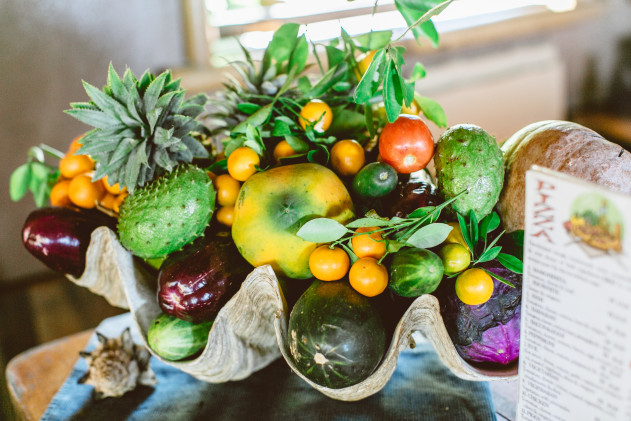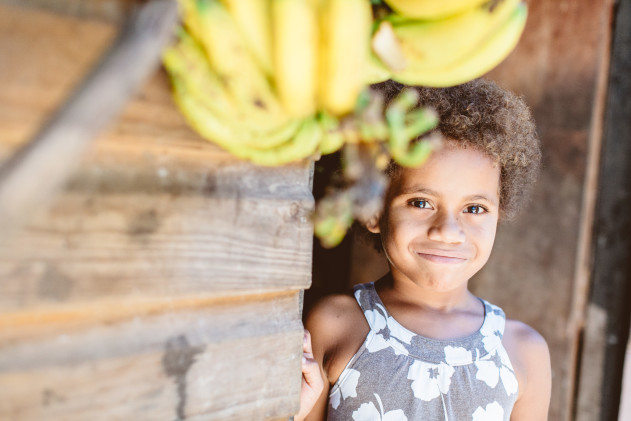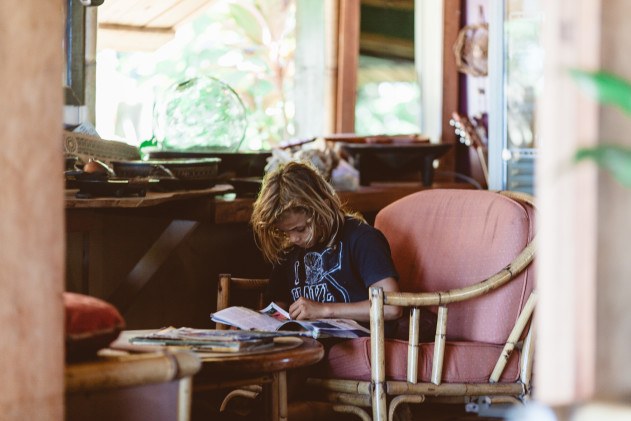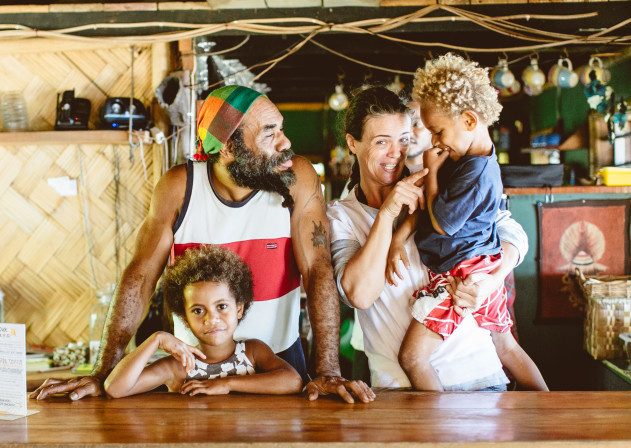 We have enough 5 star restaurants in the world. We have enough western buildings and enough throw-away mentality. What we need more of is the love, ideas, and food, at the Ecocafe! Fiji can take it's rightful place as one of the most beautiful, sensible and culturally rich countries on the planet. It's places like Ecocafe and people like Dan that will help take it there and keep it away from becoming another money tossing pit for the rich and inconsiderate to pollute (not just literally but also with their ideas).
I will always be back to see Dan and the crew and encourage you to go check it out, or revisit, too. Not just to catch a delicious bite but also to catch onto a vital vision.
B​ula Vinaka Fiji for giving us Ecocafe!
Rach, Jared and Andre ~ Swift & Click
–//–
Ecocafe Fiji
Votua Village, Queen's Highway, Coral Coast
Phone: +679 653 0064
Email: eco.cafe@yahoo.com
Swift & Click Photography
www.swiftandclick.com