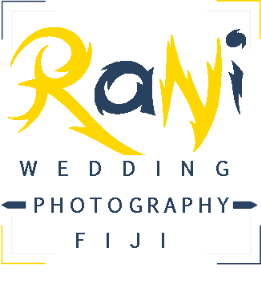 PREMIUM VENDOR
ABOUT
Destination wedding photographer team 'Rani' are headed up by life partners Rakesh & Nikita.  The couple specialize in Wedding and Lifestyle photography and love to work with lively couples.  They love to produce   vibrant and lively images of newlyweds on the happiest day of their lives – their wedding day!
Read more for their wedding rates
Q&A WITH NIKITA FROM RANI WEDDING PHOTOGRAPHY FIJI
How did you begin your business and how long have you offered wedding photography?
After getting married in July 2016, we saw a need on how a bride and groom wants their wedding captured. So, we bought a DSLR camera and started this photography journey as a hobby, and everyone loved it. We later traveled to Hong Kong on Feb 2017 to upgrade our equipment's as we are self-taught Photographers, using other photographers work as our main source of learning. We have offered wedding photography and managed to cover over 30 weddings and events to date.
What inspired you to become a wedding photographer?
The inspiration came after our wedding through watching other photographers work.   We  were still had photography as a hobby but since we were single we could not implement, once together this hobby was reinforced and we have now taken this very seriously and with a huge investment as well.
Do you have packages and what are they?
Rani Wedding photography has kept the photography package as relevant as possible for all kinds of wedding. From Pre-Shoots to Traditional Full-day wedding, all our packages give you're:
Basic Package ($2000FJD):
 5 Hours Coverage with 2 Photographers
 Online gallery Cloud Based
Standard Package($2800FJD)
 8-10 Hours Coverage with 2 Photographers
 Online gallery Cloud Based
 Highlight Video (moments within with a clip summarizing the event)
Premium Package ($3500)
 All Day Coverage with 2 Photographers
 Online gallery Cloud Based
 Highlight Video (moments within with a clip summarizing the event)
 Personalized 8" x 8" photo book with 30 photos
***All prices are for photography Only and subjected to change depending on circumstances. Prices are excluding accommodation and transportation cost depending on the location.
Are you able to customize your photography packages?
Yes, we love to tailor our wedding packages to our couple's needs or preference. We have a one on one discussion before a decision is made, this way we can build a trust and become comfortable.
How many weddings do you cover a day?
We mostly cover 1 wedding a day, providing full detailed to what a client's needs are and capturing the wedding in a big way. We believe in capturing happiness of the bride & Groom in a magical Fijian way, therefore we put our 100% in one wedding a day.
What is your current most requested photography style?
A Pre-or Post-Wedding Shoot for Couples
Candid Photography
How much lead time do you need for couples to confirm your services?
We require 50% deposit to confirm our Photography services to secure your date.
Do you have a favorite location to shoot and why?
I would love to shoot in my birth Island, Taveuni. As it says The Garden Island of Fiji, with beautiful sunrises and sunsets. But Fiji is full of scenic wedding locations.
Top tip for couples who wish to make the best of your service?
My Top Tip for the bride and groom is to just enjoy the day smiling and having fun. We will take care of all the small details during the wedding and in the end you will get the best results with our photography service. As a couple we understand your feelings during the wedding and we will make sure that the day is fully relished by you.