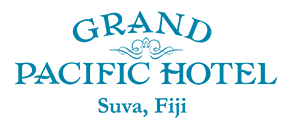 PREMIUM VENDOR
ABOUT
The pride of Suva, symbol of Fiji and the icon of the South Pacific, the Grand Pacific Hotel has been setting benchmark standards of service, comfort and first-class facilities ever since opening in 1914. Hosting who's who of royalty, world leaders and celebrities for over a century, the hotel was rebuilt in 2014, and is the only hotel in Suva to offer a five-star experience, blending fascinating colonial architecture and history with magnificent Fijian hospitality and friendliness. With absolute water frontage and stunning views over Suva Harbour, the hotel offers 113 guestrooms and suites. A number of these are in the original heritage building that feature wide verandas, a neo-classical façade and an impressive arched entry portico which opens into the huge vaulted lobby. Guest rooms in the new wing are designed to optimize views of the harbour and all have balconies. Na Toba pool bar is popular for its stunning sunset Harbour views, Levuka restaurant offers a range of local and international cuisines for breakfast, lunch and dinner. Prince Albert, our fine dining offers a menu drawing on the foods and flavors of the region. Steamship Bar opens late every night whilst the Victoria Lounge serves a complimentary breakfast and sundowner cocktails for guests staying in the heritage building.
Get in touch for more on what we can offer you for your Fiji wedding & our wedding packages.
Learn More About Grand Pacific Hotel
Tell us something that makes your honeymoon destination unique?
We are the Pride of Suva and the only 5 star property offering luxury accommodation and atmosphere filled with romance and colonial elegance.
Tell us a little about what you offer for honeymoon couples?
Private romantic dinners in our fine dining restaurant or location of their choice, spa couples packages, get in touch with our team for our honeymoon package
What is a 'must- do' activity for couples while on your resort?
Book a couples spa treatment, followed by romantic dinner on the Victoria terrace overlooking Suva Harbour
What is the most popular time of the year for honeymoon couples?
All year around
Do you offer after wedding de-stress activities/packages?
Yes everything is possible with us, let us know what would you prefer and we will get it rolling for you
Top tip for couples who wish to make the best of your destination?
Book our Queen Elizabeth honeymoon suite and enjoy the privilege of a romantic evening on our Heritage balcony, made famous by the Queen when she visited GPH in 1953