It was the flowers that first caught my attention, when I came across the photo of a newly wedded couple kissing underneath a gorgeous hot pink bougainvillea arch. I wanted to find out more about this wedding, so I caught up with Leonie on her beautiful wedding day at the Intercontinental Resort & Spa Fiji in 2016.
Matt and I met on my first day as a graduated Police Officer. He was working on my new team at the Police Station I was posted to. I remember the first moment I saw him, as he put his lunch in the fridge.
He was this amazing, smart, wonderful Police Officer and person, he was my idol and the person I wanted to be just like. I never thought I would be lucky enough to call him my friend, but then I was lucky enough to become his wife. We planned our wedding over the space of about 2 years. It sounded like a long time back then, but then it well and truly snowballed. There were times I struggled with the communication, but then I just learnt to let it be. It doesn't really come together until the end. Everything that we chose was perfect to us!
Photographers

Music, DJs & Entertainment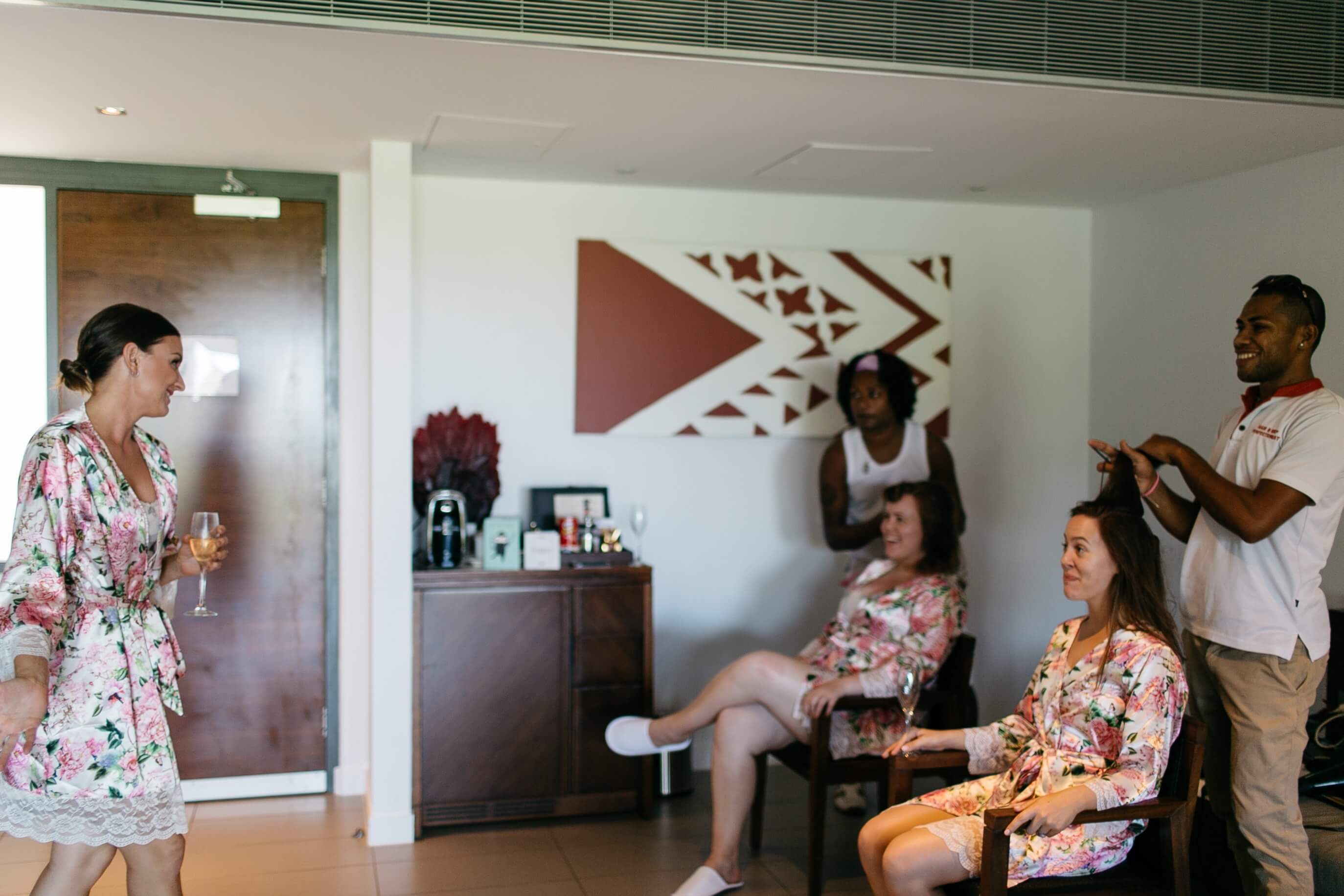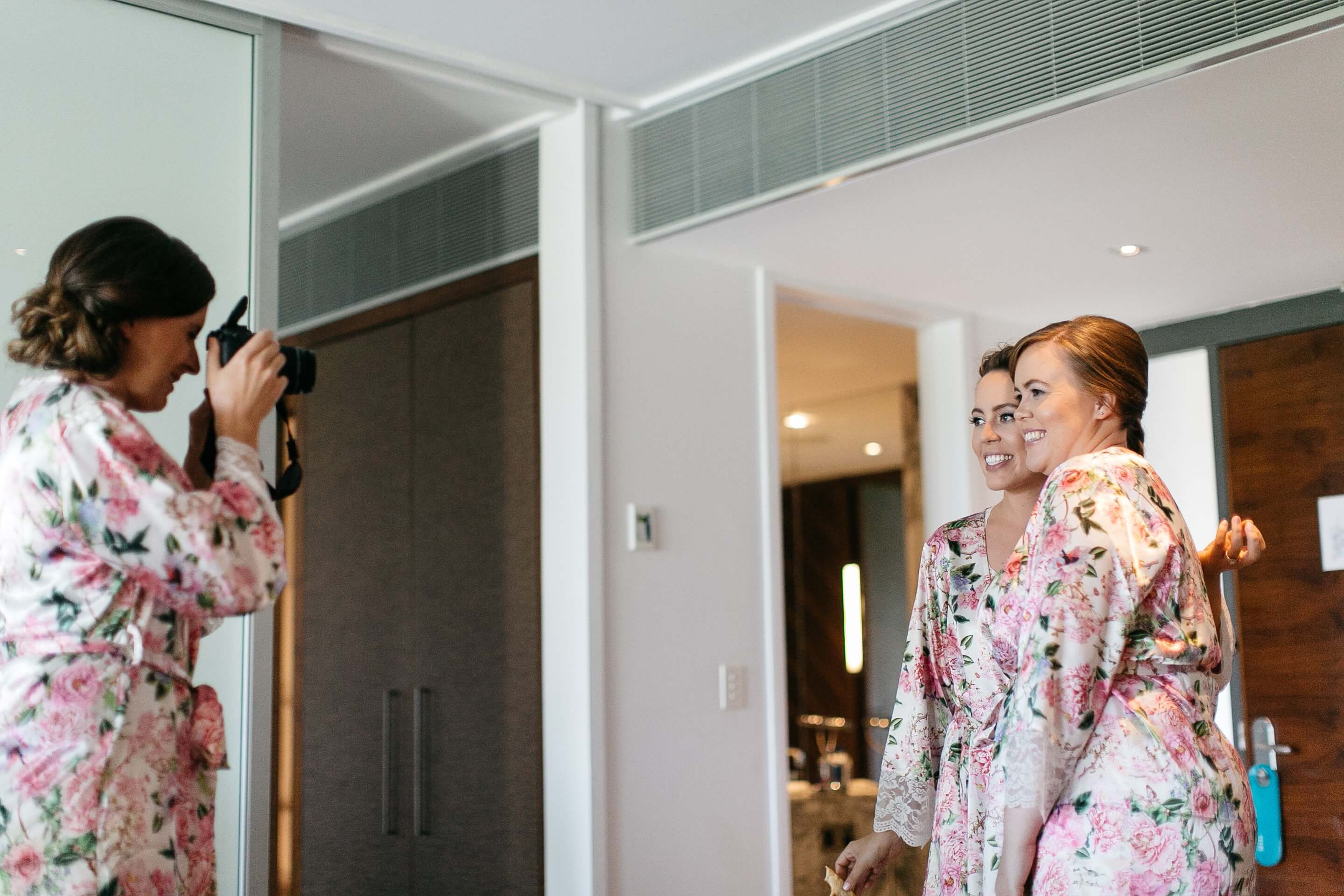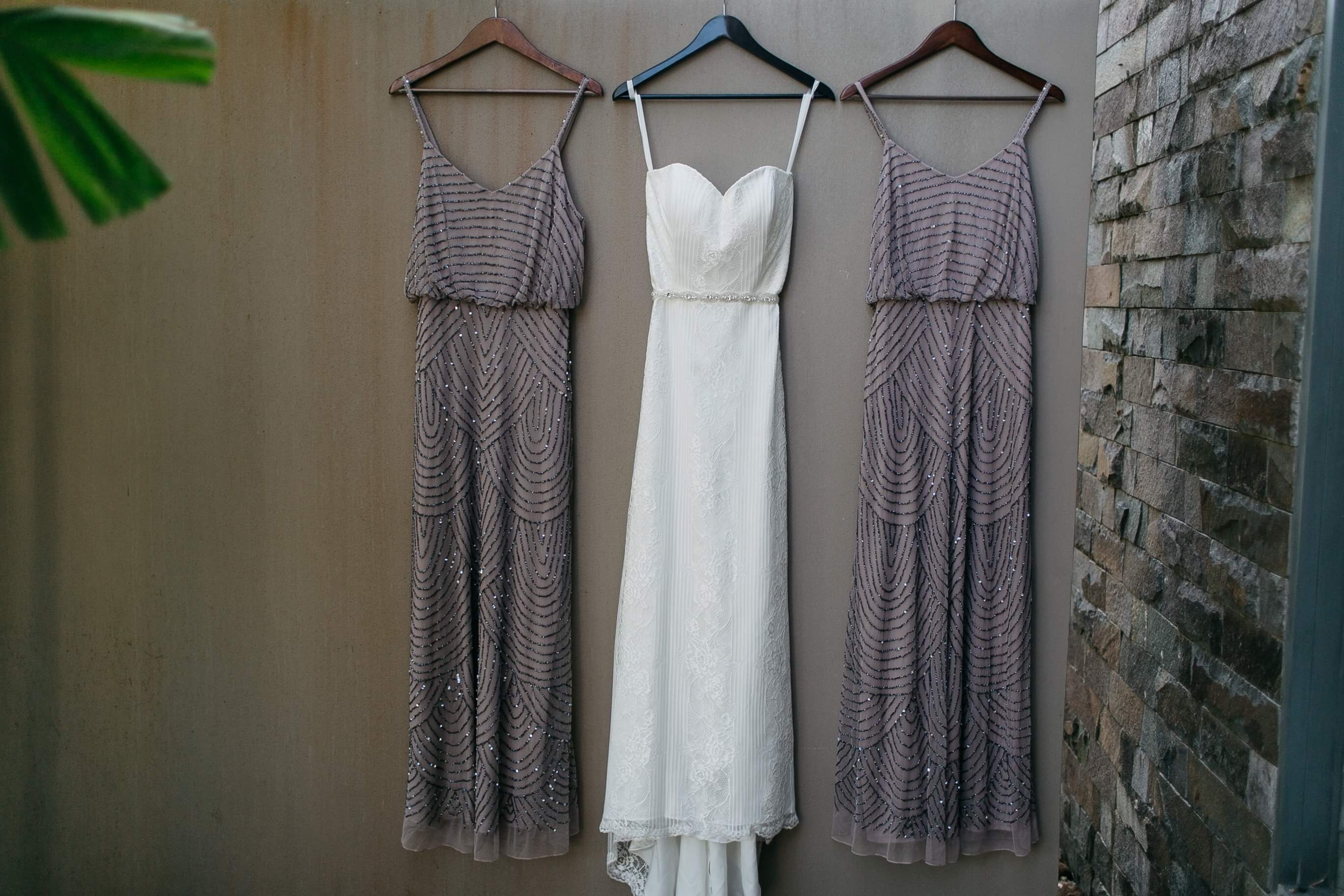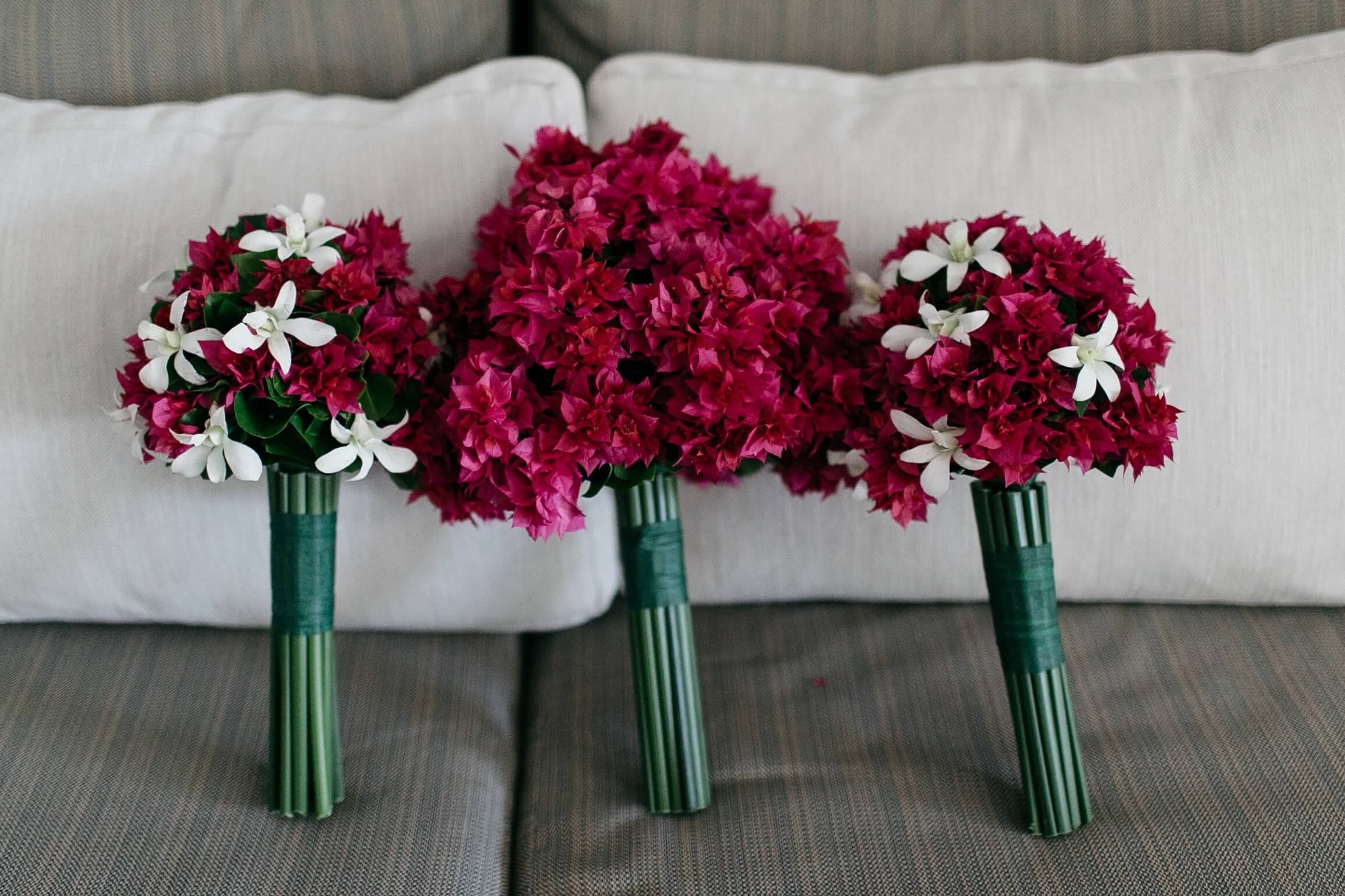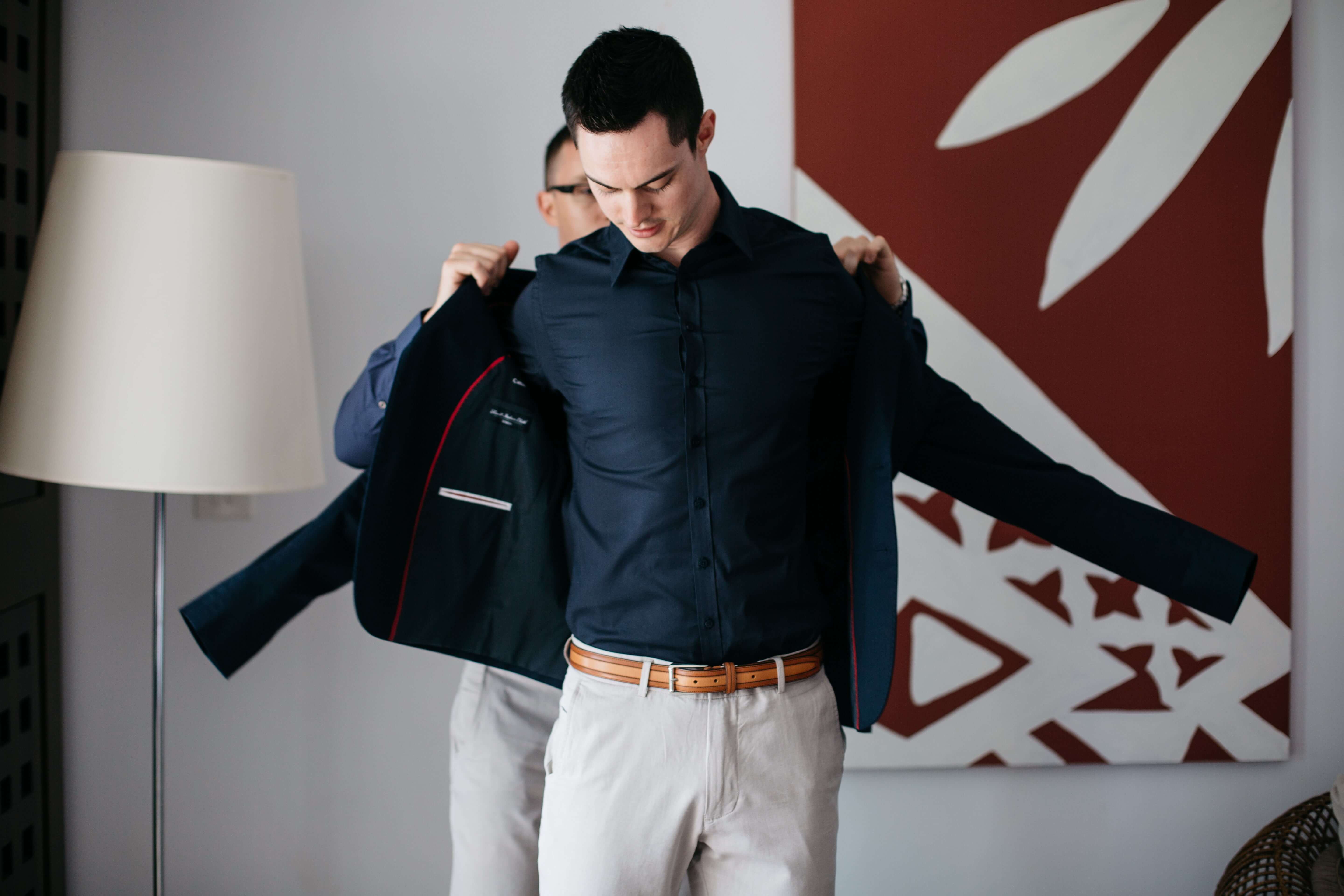 We wanted a fun tropical theme that complemented the natural setting that we were lucky enough to be married in.
We carried this tropical theme through our invitations, place cards, table numbers and menus. We wanted to incorporate things that made us think tropically, including greenery, pineapples, birds and lots of colour!
Our 'save the date' cards and invitations were created by Inkling Design and Print, who I found through various blogs and facebook pages. We were so pleased with them and they were everything we had hoped for. 'Love Notes', who I found online created our menus, table numbers and place cards, along with a few signs for our guest book and fingerprint tree etc
On the day I wore a Wendy Makin, Lucia Gown from Jenny & Gerry's Bridal House in Adelaide, the Bridesmaids wore Mr. K dressed from White Runway. Matt wore wore Calibre and the Groomsmen wore Oxford.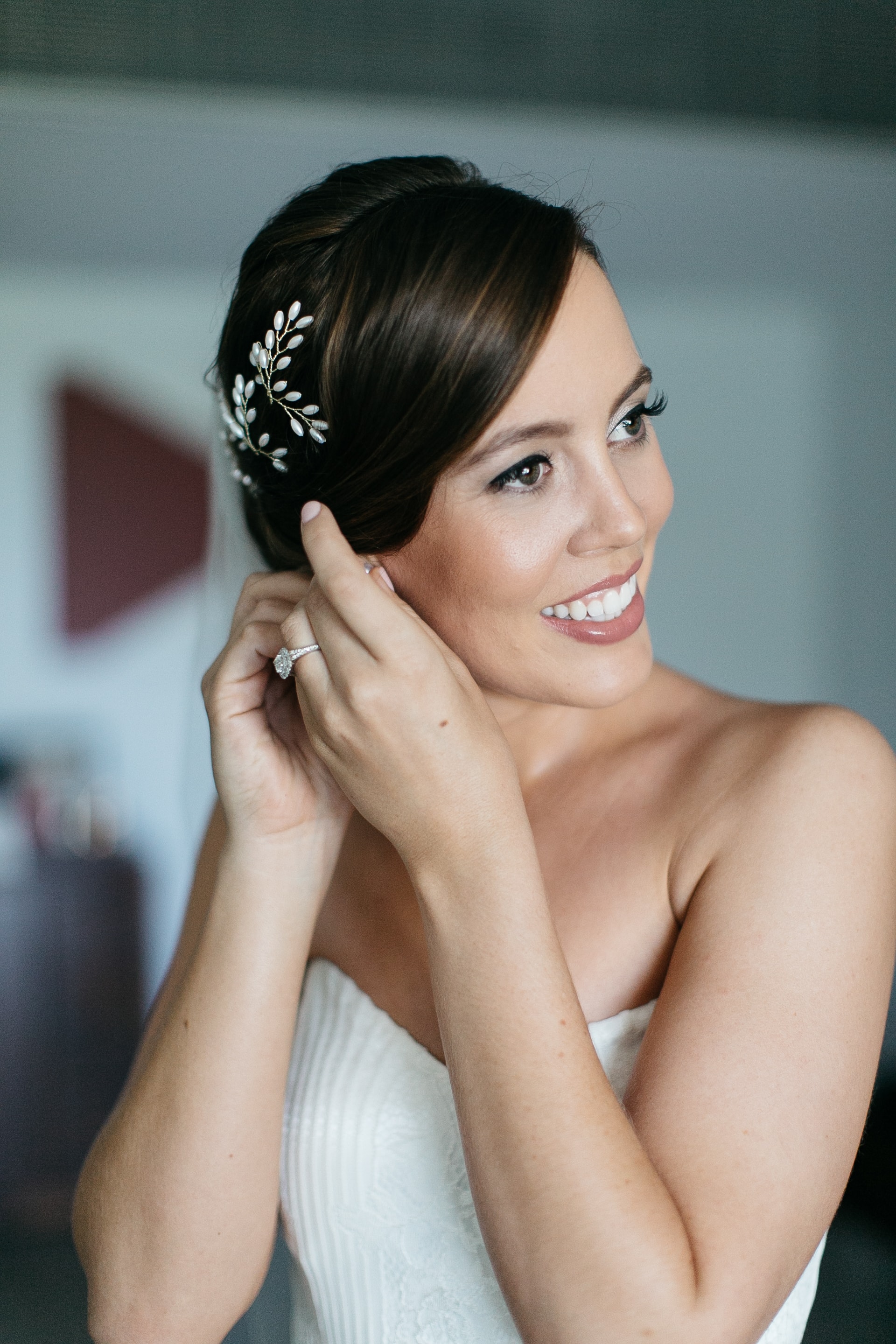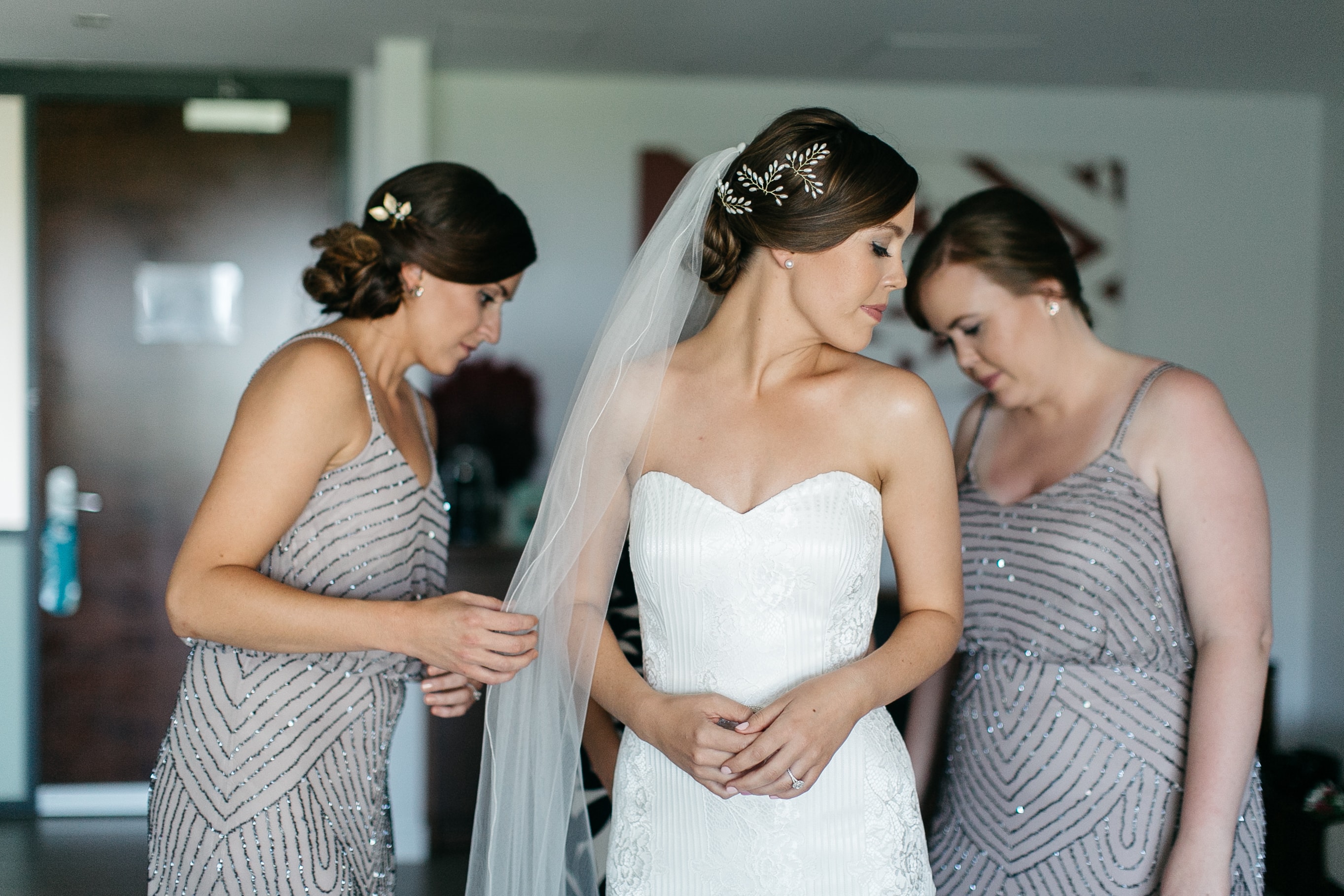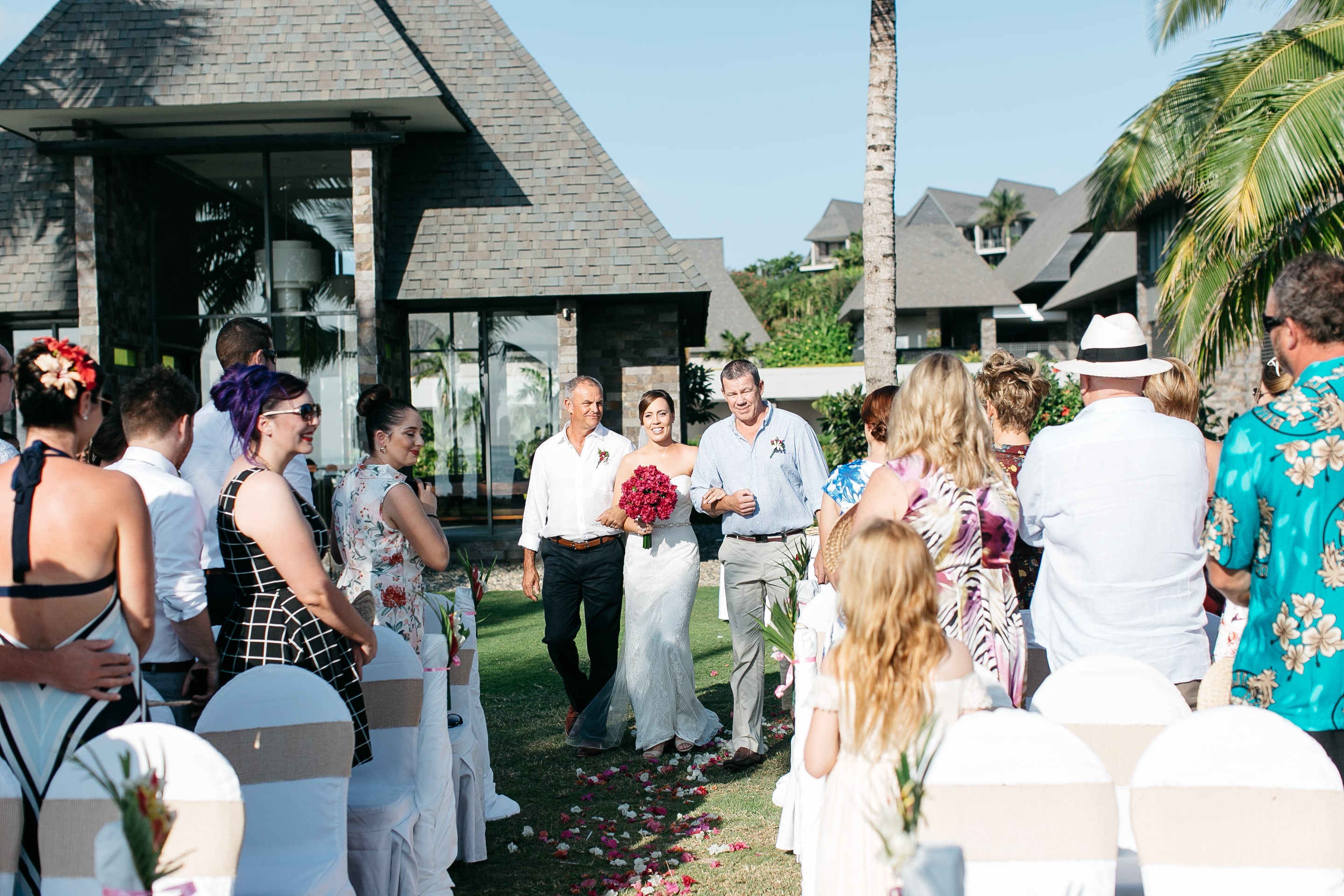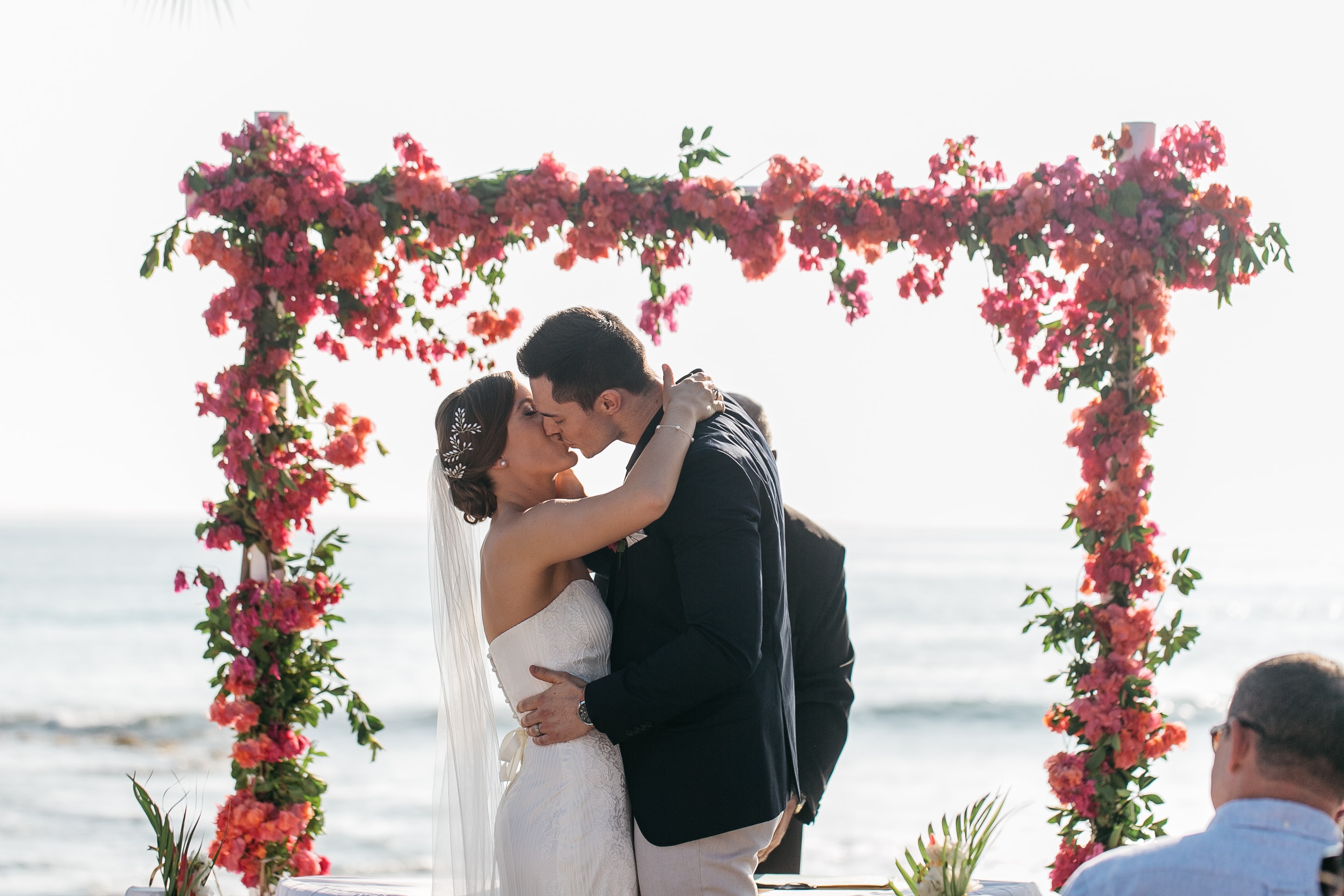 All of the flowers were done by the Intercontinental Fiji, including our beautiful arch where we said 'I do'. They did such an amazing job and exceeded all of our expectations. Hot pink bougainvillea looked amazing in our arch and on our tables, along with adding an amazing pop of colour to our dresses and the boys clothes too.
We decided to write our own vows, which we recorded in our own vow books that we can keep forever. I am so glad that we did this, because we all had a giggle and shared some tears. It also confirmed to me how similar Matt and I are, as we both made fun of my appalling maths skills during our vows!
The centrepieces, decor and reception were all done by the Intercontinental Fiji staff. Our wedding coordinator Vaiete was exceptional! She knew exactly what I wanted and she did not disappoint. Table flowers by the Intercontinental were complemented by little metal flamingos which were sourced from Kmart of all places. I was so pleased with how it all looked!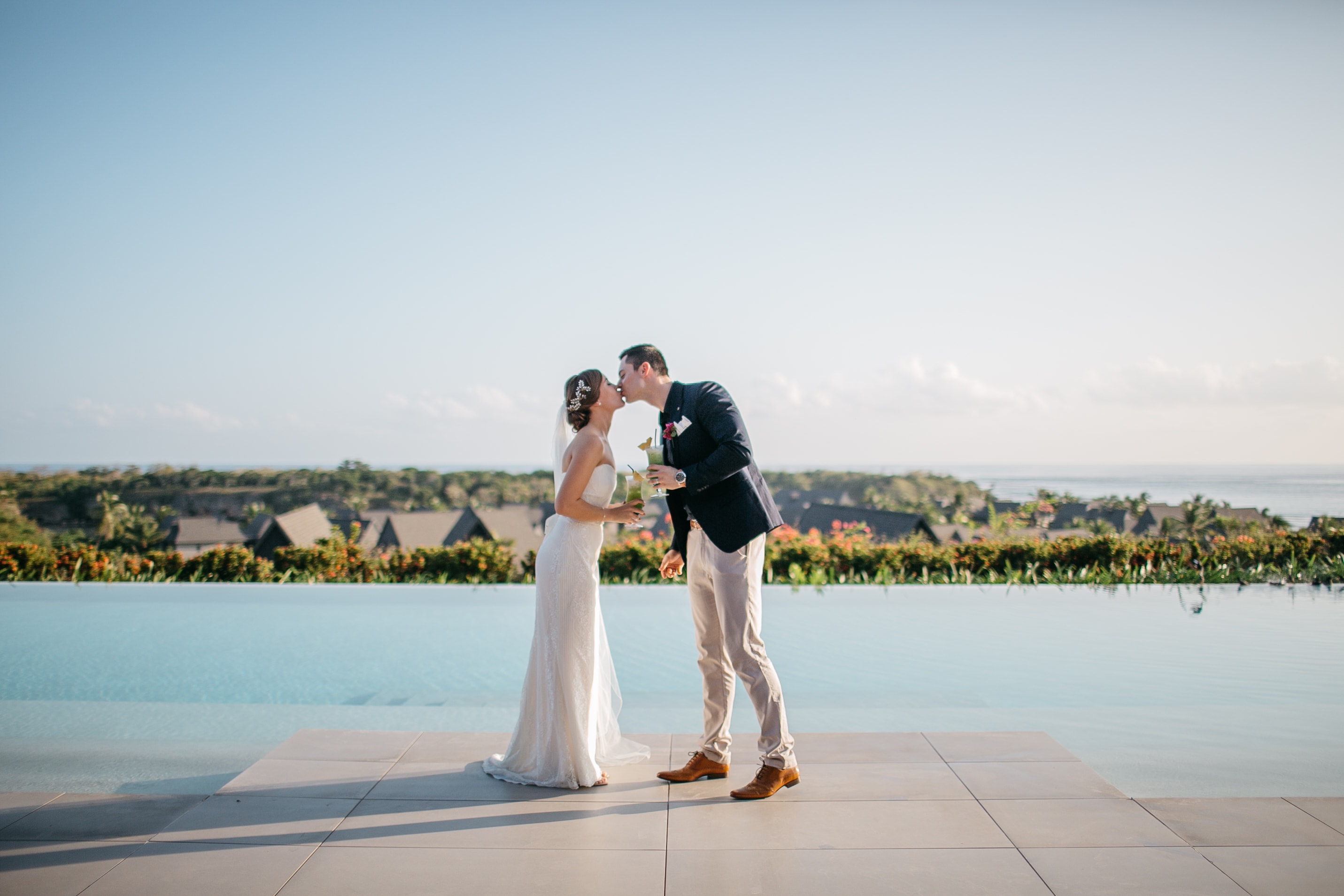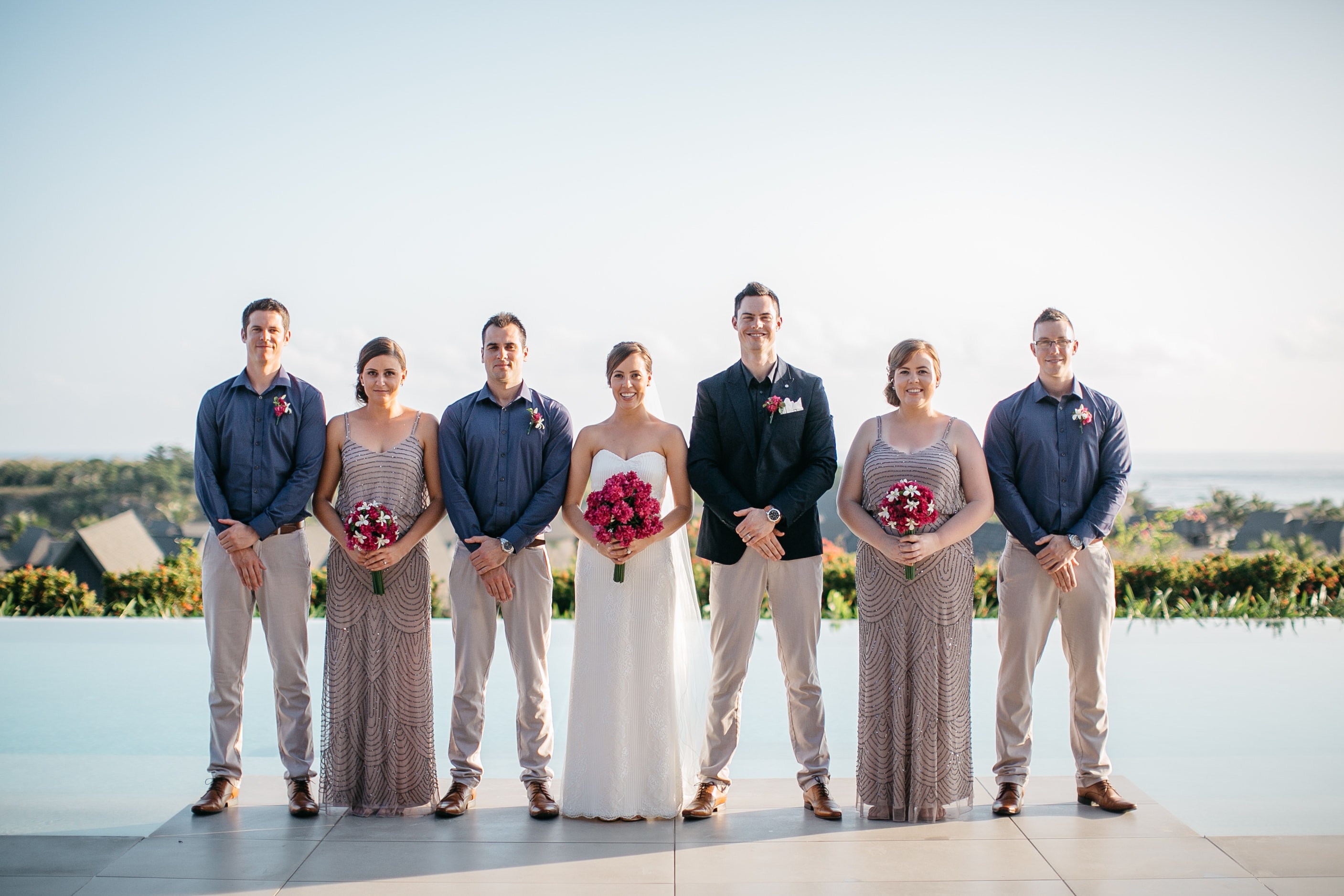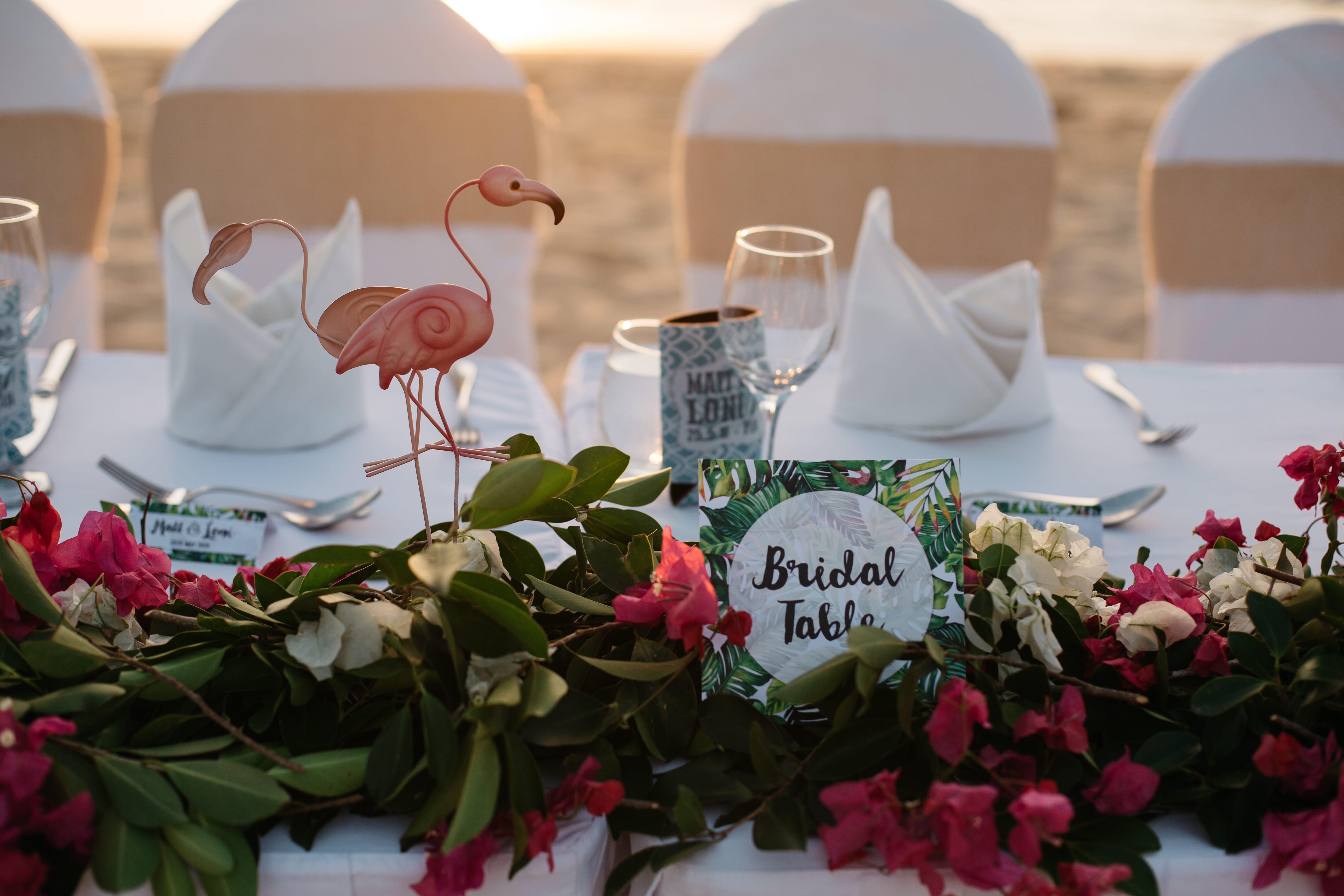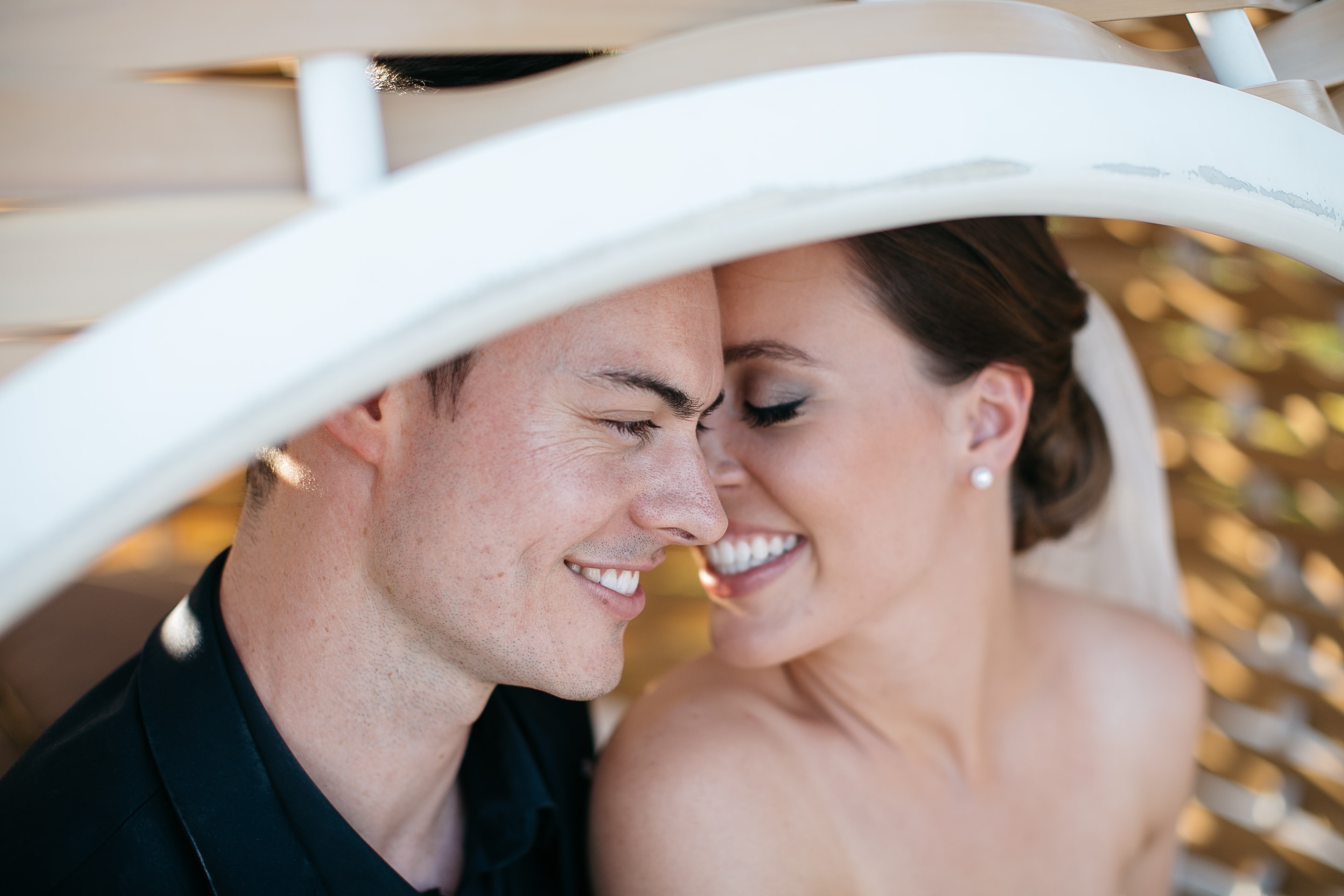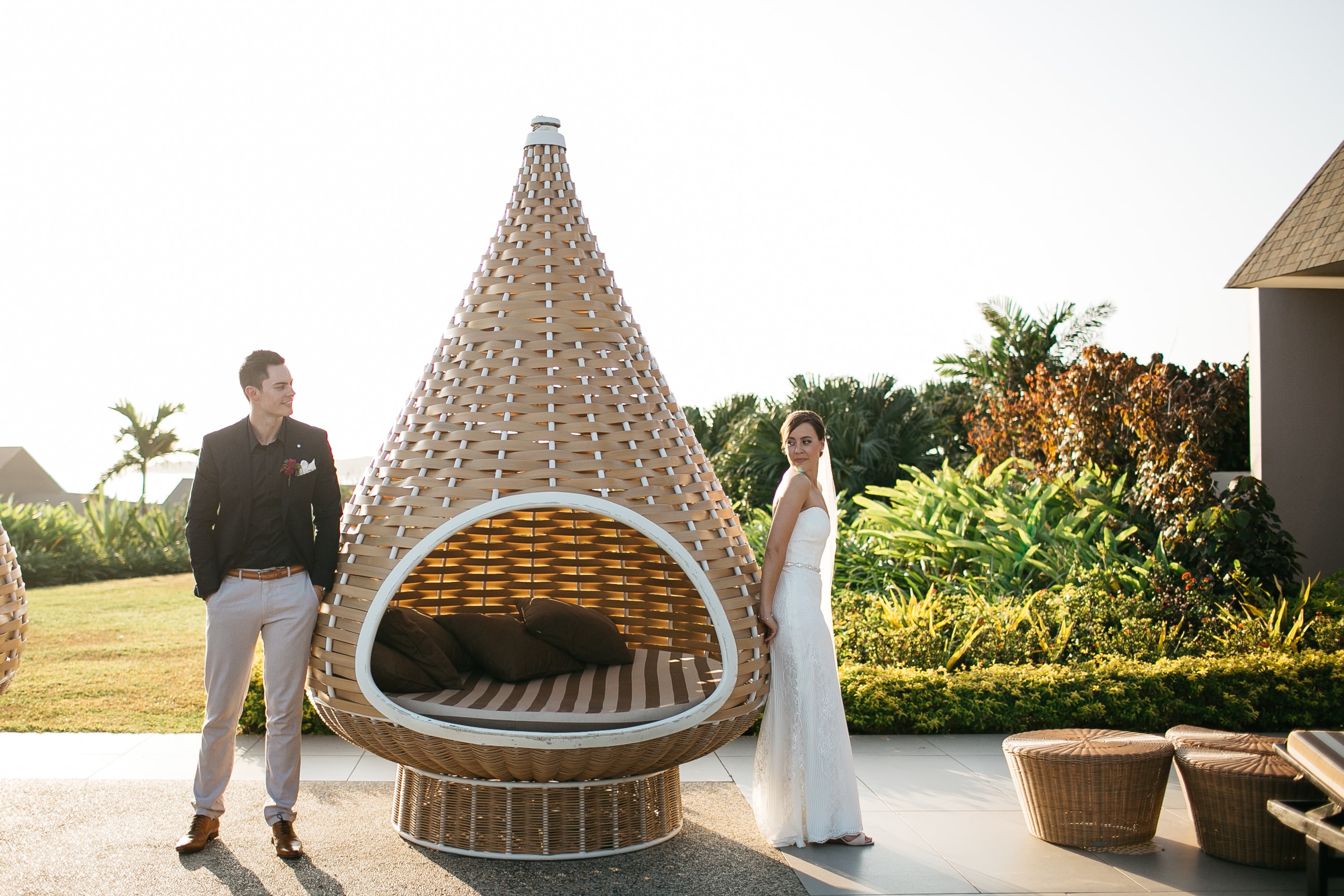 Our chocolate mud cake provided by and decorated by the Intercontinental. Our cake topper was bought from Grain and Co. We also brought along some cards that Matt had given to me over the years, which we framed and put on our cake take. They looked great and were so special to us too.
DJ Ranjit provided our reception entertainment and the music was perfect. I gave him a snapshot of the varying songs that Matt and I liked and he perfectly fused Franki Valli and the Four Seasons and Pearl Jam together! Our ceremony music was provided via the Tolu Trio. The live music was amazing!
The day after our wedding day we took a trip to Cloud 9 with about 20 of our guests, organised via Uniquely Fiji.
My advise for a Fiji wedding? Believe me, I know the stress will get to you in the lead up, but nothing will compare to the wonderful feeling you have when you celebrate something you have put so much time, love and care into. Make sure to toast yourself and the amazing job you have done!