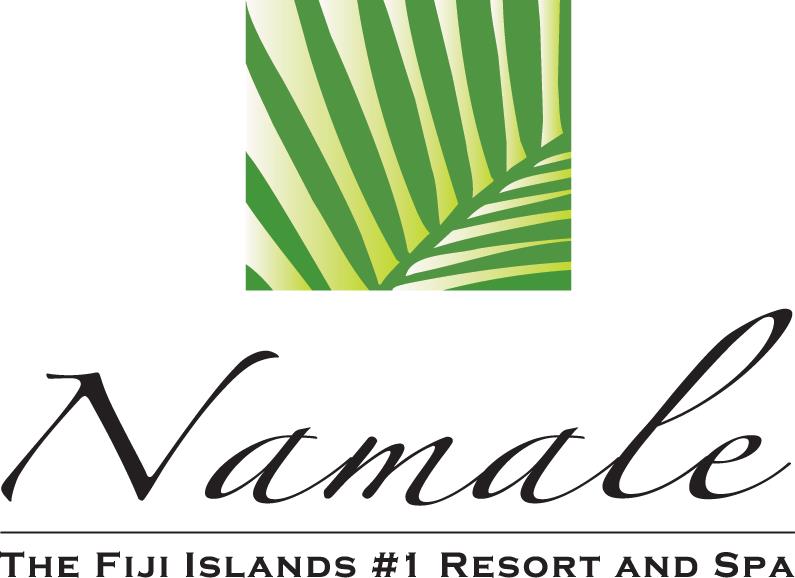 PREMIUM VENDOR
ABOUT
Situated at the edge of the Koro Sea where the lush rainforest meets the ocean waves is the luxuriously boutique Namale Resort & Spa. Catering to a maximum of 44 guests, Namale offers intimacy, exclusivity, and an adults-only atmosphere perfect for weddings, honeymoons, anniversaries, or romantic escapes in a gorgeous tropical setting. Specialists in crafting romantic experiences, Namale focuses on the fine details, from champagne breakfasts in bed to flower petal nightly turndowns to private waterfall lunches or dinners in a candlelit sea cave. The only all-inclusive property in Savusavu, on the island of Vanua Levu, Namale offers world-class dining, an award-winning spa, every amenity at your fingertips, and endless activities.
Q&A WITH JESSICA FROM NAMALE RESORT & SPA
1. What does your resort offer to Brides & Grooms (services & experience)?
We will cater wedding packages to couples either looking for something simple for their elopement/renewal, right through to a comprehensive package suitable for a large group wedding.
This includes things such as:
• Traditional floral archway
• Floral decor and greenery lining the aisle
• Table set up including floral arrangement & bottle of sparkling wine for toast
• Wedding cake
• Romantic private dinner for two on the night of the wedding/renewal
• Romantic turndown in bure on the night of the wedding/renewal
• Breakfast in bed the day after your wedding/vow renewal
• Private lunch in a surprise location the day after your wedding vow
And much much more!!
2. What are some of the things that make your resort unique?
We are all inclusive – our packages include all meals + alcohol, complimentary activities, airport transfers, and more. We also offer complimentary private dining experiences – for example destination dining on the beach, next to a private waterfall, on a Cliffside deck with a heart shaped hot tub, or in a candlelit sea cave which are very popular with our guests.
Our resort is a boutique, intimate, adults-only (16+) atmosphere perfect for the ultimate romantic getaway. We have private, free-standing bures and villas with five star amenities set in a stunning location.
3. Who are your wedding co-ordinators and tell us a bit about them?
Our Wedding Concierge is Filo. Filo is highly experienced and will make your day nothing short of amazing!
4. Who are your preferred suppliers?
We have great relationships with a number of wonderful Photographers:
 Island Encounters Photography
 Tokman Imagez
 Lia and Stu Photography
 Bula Time
 K Thorpe Photography
 Three Loose Coconuts
 Cheer Photography
 Zoom Fiji
5. Do you have any key packages? What are they?
Contact us for more details, but we currently have a special offer of a complimentary wedding package (Vaka Mau Full Service Package or Duatale Vow Renewal) with 7+ night stays in Nov-Apr OR 10+ nights in May-Oct.
6. Do you have any recommendations for pre-wedding activities that can be arranged?
Namale offers additional excursions at reasonable rates that could be great options for bachelor / bachelorette / hen parties, including:
 Sandbar snorkel + picnic outing
 Scuba diving trips
 Sunset harbor cruises with hors d'oeuvres + cocktails
 Salt River Drift
 Game Fishing
 Wild Dolphin Tour
7. What are the choices for the ceremony? I.e. chapels, beachfront, intimate, grand?
We have multiple ceremony locations including:
 On the beach
 Blowhole deck
 Rainforest waterfall
8. What sort of food & beverage packages are available?
We offer all inclusive accommodations packages include all meals, snacks, beverages, and alcohol, plus private dining experiences. Menus can be customized per certain preferences or dietary restrictions such as vegetarian, vegan, gluten-free, dairy-free, etc.
9. Do you do honeymoon packages? What can make your honeymoon really special?
Namale specialises in honeymoons and romantic holidays. All inclusive packages include private luxury accommodations such as our honeymoon bures featuring romantic Jacuzzi spa tubs and outdoor heated plunge pools; all meals and alcohol at our two onsite restaurants; complimentary private destination dining experiences such as breakfast next to a rainforest waterfall, lunch on the beach, or dinner in a candlelit sea cave; complimentary activities such as romantic horseback rides along the beach, snorkeling day trips, motorized watersports, and more.
10. Top 3 tips for planning your wedding in Fiji:
1. Tell us your dream vision – customizing your special day by working closely with our wedding concierge helps us bring your unique vision to life
2. Incorporate local culture – Fiji's culture is so vibrant and friendly; incorporate the island's traditions with options like a traditional Fijian warrior chariot, local choir during the ceremony, or a ring bearer and flower girl from the local village
3. Add tropical elements – think bright tropical florals, coconut water for your guests, and a reception menu filled with fresh local seafood and Kokoda (Fijian ceviche)